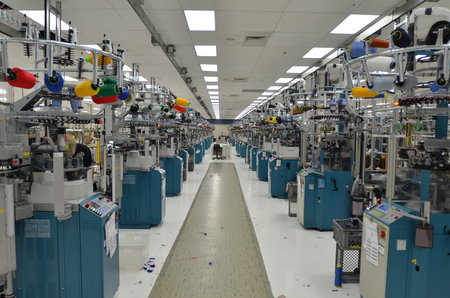 Martinsville-based For Bare Feet Inc., a 35-year-old manufacturer and distributor of novelty socks, has been sold by the founder and her family, the company announced Monday.
Founder Sharon Rivenbark, who owned the company with her four daughters, sold the business to New York City-based Taglich Private Equity in partnership with Rivenbark's youngest daughter, Kelly Baugh.
Baugh will remain CEO of the company, which does business under the brand name FBF Originals.
Terms of the deal, which closed in December, were not disclosed.
The company said it will maintain all 110 production and front-office jobs at its headquarters in Martinsville. Its executive team will remain in place.
"It's business as usual regarding day-to-day operations," said Baugh regarding the new ownership. "We are excited about the opportunity Taglich Private Equity provides to invest further and develop the FBF brand."
FBF Originals is the longest-tenured sock licensee of the National Football League. It is also licensed to sell branded socks for hundreds of colleges, the National Hockey League, NASCAR, and several major companies, including Hershey, Wrangler and Mossy Oak,.
Rivenbark, who founded For Bare Feet as a shop in Brown County in 1984 using an antique sock-knitting machine, has retired from the business. And Baugh's three sisters decided they no longer wanted to be involved with the business, prompting the sale.
The company moved to Martinsville in 2011 after a fire destroyed its Brown County headquarters.
Taglich specializes in leveraged and management buyouts, recapitalization and majority equity investments. It targets manufacturing, business-services and consumer-products companies. The firm has completed more than $700 million in transactions since its founding in 2001.
FBF declined to disclose the company's annual revenue.
"FBF Originals was of immediate interest to us given their sturdy market position and unmatched experience in licensed sports and novelty sock categories," Taglich Managing Partner William Morris said in written remarks. "They have a great management team, and we look forward to supporting them in growing the business."
In addition to socks, FBF Originals makes headbands, wristbands, scarves and other items at its 225,000-square-foot headquarters.
Please enable JavaScript to view this content.