Fang Wang, a pharmacist at Pharmakon Pharmaceuticals in Noblesville, was testing samples of drugs made at the company one day in 2014 when she noticed something that alarmed her.
A sample of nitroglycerin, commonly used to prevent chest pains for people with heart conditions, had a potency concentration of 179 percent—much higher than the normally acceptable range of 90 percent to 110 percent.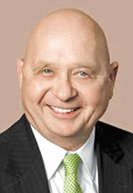 Elmer
She sent an email to her boss, Paul Elmer, then Pharmakon's owner and president, calling the potency level "unacceptable."
"The sample was made almost one month ago," she warned. "Most probably, the products of the same batch have been used by the customers."
But rather than recall the drugs or begin an investigation to determine why they were too strong, Elmer did nothing, according to federal prosecutors. Instead, they allege, he continued to ship drugs to hospitals and other customers, even though some of the drugs were as much as 25 times more potent than they should have been.
Elmer, a registered pharmacist who founded Pharmakon 16 years ago and shut it down three years ago, faces charges of adulterating compounded drugs, conspiracy and obstructing a U.S. Food and Drug Administration investigation. A trial is scheduled to begin April 1 in U.S. District Court in Indianapolis.

Prosecutors plan to introduce dozens of exhibits, including the warning email sent by Wang, according to a trial brief they recently filed that summarizes the government's evidence and includes examples of documents and testimony.
They also plan to call "multiple employees" who will offer firsthand observations and statements from Elmer, including some workers who heard him and other company officials talking about potency failures on multiple occasions, according to the government's trial summary.
A key witness will be the company's former compliance officer, Caprice Bearden, who pleaded guilty in 2017 to one count of conspiracy to defraud the United States and nine misdemeanor counts related to the sale of adulterated drugs.
Prosecutors wrote that the evidence will show Elmer and Bearden jointly engaged in a pattern of lies and deception, with the goal of keeping the business running without interruptions to operations or revenue.
"They failed to notify customers of potency failures, refused to investigate the underlying causes of the repeated potency failures, lied to the FDA about the existence of potency failures, told one pharmacist to lie about the pharmacist's work at Pharmakon, and endeavored to have another pharmacist provide backdated records to the FDA," the prosecutors' trial brief said.
Elmer, 66, of Fishers, has pleaded not guilty. His attorney, Richard Kammen of Indianapolis-based Kammen & Moudy, did not return several phone calls. And the defense has not provided a detailed response to the charges in any court filings.
Compounding
Pharmakon compounded drugs—including morphine and fentanyl—at its Noblesville facility and sent them to hospitals all over the country, including Community Health Network in Indiana and Walter Reed National Military Medical Center in Washington, D.C. Many of its hospital customers used the drugs to treat infants, the elderly and veterans.
Some of the drugs were over- or under-potent, raising concerns that they would either be ineffective or cause severe harm, prosecutors say.
In one case in 2016, Pharmakon distributed an opiate painkiller called morphine sulfate at a potency level of 2,460 percent to two hospitals in Indiana and Illinois, prosecutors said. Three infants from the Indiana hospital later received the medicine, and one had such a severe reaction that it was taken by emergency helicopter to a nearby children's hospital.
A few months later, Pharmakon suspended operations and announced sweeping layoffs, citing an FDA investigation and the loss of a major client.
It was a stunning end to a young company that had grown quickly since its founding, employing more than 200 people.
Elmer founded Pharmakon in 2003 in Indianapolis, moved it to Carmel in 2008 and then to Noblesville in 2014. It received more than $500,000 in tax breaks and other incentives from state and local governments.
Compounding drugs is a highly technical practice in which a pharmacist mixes ingredients to produce medicines. Pharmakon was licensed as a 503B facility, meaning it was permitted to make large batches of medicine to be sold to hospitals and other institutional customers.
A sister operation, Pharmakon Long Term Care Pharmacy Inc., operated under a separate model, compounding small batches according to patient-specific prescriptions, chiefly for nursing homes.
Compounding is seen by some experts as riskier for patients than manufacturing by large drugmakers.
"Compounded drugs are not FDA-approved," the FDA says bluntly on its website. "That means that [the] FDA does not verify the safety or effectiveness of compounded drugs. Consumers and health professionals rely on the drug approval process for verification of safety, effectiveness and quality. Compounded drugs also lack an FDA finding of manufacturing quality before such drugs are marketed."
A study by The Pew Charitable Trusts identified dozens of errors or potential errors in compounded drugs from various companies, resulting in 1,418 adverse events, include 115 deaths from 2001 to 2017.
But John Hertig, an associate professor of pharmacy practice at Butler University, said 503B compounding pharmacies, such as Pharmakon Pharmaceuticals, are held to high federal standards.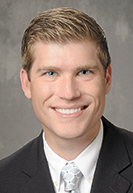 Hertig
"That set of standards is very stringent and comes with quality checks and comes with maintaining very accurate records," Hertig said.
"If they're not abiding by the regulations that they should be, obviously that's going to open them up to potential safety and quality issues," he added.
Warnings
In brochures and on its website (before the company folded and pulled it down), Pharmakon touted itself as a high-quality operation that could help hospitals reduce medication errors and provide "exceptional patient care."
"Pharmakon's rigorous quality assurance program ensures safe and effective products. … Each order goes through multiple tests to confirm its sterility, potency and stability," the company said.
Yet prosecutors say the company, under Elmer's leadership, was anything but safe for customers. In court filings, the government paints a picture of the company's top leadership that was warned repeatedly by employees and outside testing firms of unsafe or questionable products but failed to take action.
The company's practice, prosecutors say, was to ship finished compounded drugs to hospital customers before Pharmakon had received results from outside testers.
Yet as early as January 2014, an outside drug-testing firm, Dynalabs LLC of St. Louis, began raising the alarm.
In an email sent to Pharmakon, the outside lab said samples of phenylephrine, a decongestant, came in at only 83 percent of potency, while a sample of fentanyl, a painkiller, registered at least twice as potent as labeled. "We are checking this out to make sure it is not an internal error," wrote the Dynalabs official.
A few months later, another Dynalabs official said its potency tests for a sedative called midazolam were registering as low as 46.8 percent.
In all, Bearden, who served as compliance officer from 2008 through 2016, received notice from outside testing labs that at least 70 lots of Pharmakon's compounded drugs were over- or under-potent, the court filing said. It did not say how many drug doses were in a lot.
Misleading?
Bearden discussed the situation with Elmer, but he "determined that they need not inform either customers or the FDA because of the potential negative effect on the business," the court filing said.
On one occasion, Bearden drafted a lengthy note to company staff, outlining problems with clean rooms, labeling and shipping, and warning staffers that she would write reports if she saw further violations. But Elmer instructed her not to put anything in writing, according to prosecutors who attached the back-and-forth as an exhibit.
"Caprice, please do not send this in an email. I will explain later. This is extremely important. Thanks," Elmer wrote.
Bearden replied: "Didn't mean any harm just getting frustrated."
Another Pharmakon employee, pharmacist Michelle Beland, plans to testify that Elmer directed her to mislead the FDA and that she complied. In one example, Elmer told Beland, who worked for the smaller operation, the long-term compounding pharmacy, to hide that operation's existence during a 2014 inspection.
"Elmer told Beland [the sole pharmacist at that company] to don a sick mask, to tell the FDA investigators she was sick and to go home," the prosecutors' filing said.
Another government witness, Brent Schludecker, president of MCL Pharma Labs, an outside tester, plans to testify that he offered to adjust his operations to get test results to Pharmakon faster and therefore enable Pharmakon to release drugs to customers only after it had received results of the testing.
According to prosecutors, Elmer replied that, if necessary, Pharmakon could simply recall drugs after a negative test result, and that to do otherwise was "financially impossible."•
Please enable JavaScript to view this content.