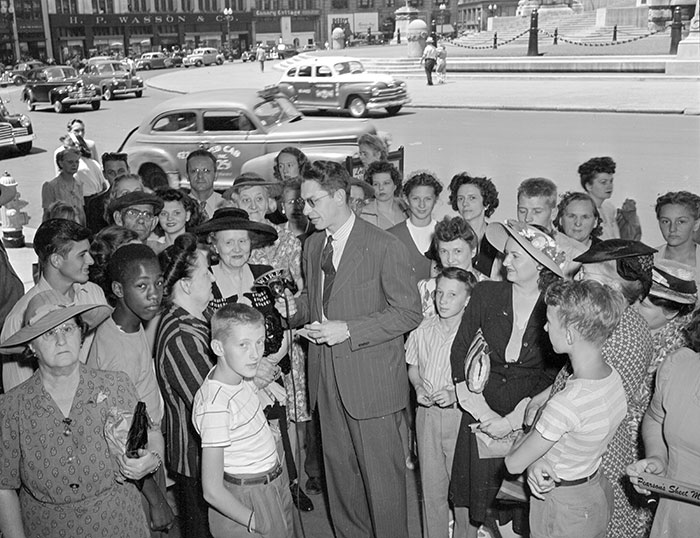 The Indianapolis radio station known today as WXNT-AM 1430 actually launched in 1927 as WKBF and became an NBC affiliate six years later. In 1935, it changed its call letters to WIRE. In this photo—taken on July 27, 1946—WIRE's Larry Gordon interviews people in front of the Circle Theatre for a new show called "Around the Circle." People on the Circle could win theater tickets by correctly answering questions about the city. From the 1950s through the 1980s, WIRE was a popular AM country music station. As listeners moved to FM, the station's call letters, format and ownership changed several times. In February, Cumulus Media announced it was acquiring WXNT and two other stations from Entercom. See page 1 for a story on Cumulus' growing clout in the Indianapolis radio market.
Sources: Indiana Historical Society, Revolvy, IBJ research
This photo is courtesy of the Indiana Historical Society and is part of the Larry Foster Collection. More images are available at images.indianahistory.org.
Please enable JavaScript to view this content.