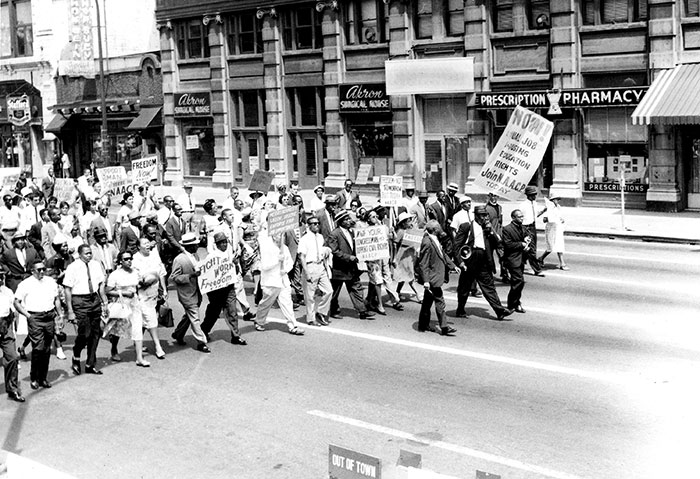 Black activists marched as part of a freedom rally supporting the National Association for the Advancement of Colored People in downtown Indianapolis on Aug. 10, 1963. The NAACP launched in the city in 1912 and its organizer, Mary Cable, became its president. In fact, all the city chapter's initial officers and board members were women, although they eventually asked men to take over because—according to an NAACP history—the women thought men had "more time." Over the years, the group took on the Ku Klux Klan, housing discrimination and segregation in schools and has been active in recruiting voters. The Greater Indianapolis NAACP Branch 3053 remains active in civil rights, education and election issues today.
Sources: Greater Indianapolis NAACP, Indiana Historical Society
Credit: The photo is courtesy of the Indiana Historical Society and is part of the Indianapolis Recorder Collection. More images are available at images.indianahistory.org.
Please enable JavaScript to view this content.