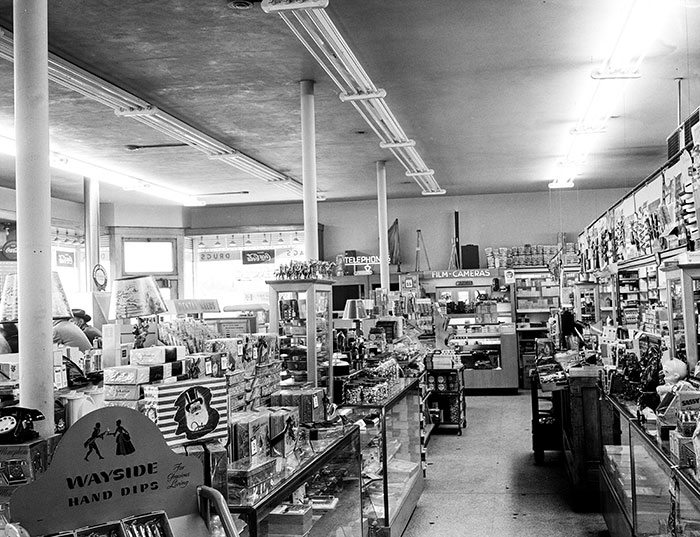 The Indianapolis-based Haag Drugstore chain launched in 1876 with a single shop at 802 Massachusetts Ave. Its founders—German-born brothers Louis and Julius Haag—focused on volume and low prices, growing the business quickly to four downtown stores. Over time, as the next generation took over, the stores spread to more residential neighborhoods. This photo was taken inside a store at 2401 E. 38th St. on Dec. 15, 1949, when the chain had 29 locations in the Indianapolis area. In 1979, Toledo-based Peoples Drug Stores bought the chain, which then had 83 stores in Indiana, Illinois, Iowa, Kentucky and Ohio. CVS eventually purchased the Peoples chain.
Sources: Toledo Blade, HistoricIndianapolis.com, Indiana Historical Society
Credit: This photo is courtesy of the Indiana Historical Society and is part of the Larry Foster Collection. More images are available at images.indianahistory.org.
Please enable JavaScript to view this content.