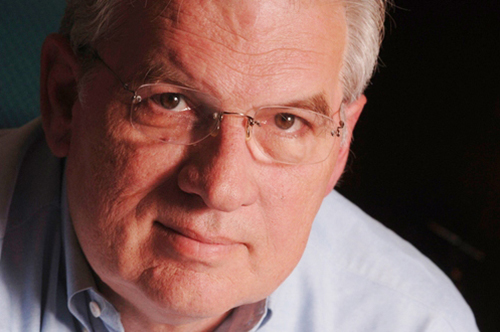 Harold J. Apple Jr., an entrepreneur known for his dedication to growing Indianapolis as a technology and health care hub, has died at age 74.
Apple died peacefully at home on Monday, his family said.
Among his most influential accomplishments, Apple co-founded the Indiana Software Association and the Indiana Information Technology Association in the 1990s. Those organizations merged in 2003 to form TechPoint, the state's leading technology advocacy and trade group.
Born in Indianapolis, Apple got his college education at American University, IUPUI and University of Omaha. He graduated from Stanford's "Program For Growing Companies" and Harvard's Management Program for Owners and Presidents.
He served in the U.S. Navy during the Vietnam War.
Apple spent 18 years as an account executive at AT&T, followed by eight years at PALLM Inc, a life insurance software startup that was headquartered in Indianapolis.
In 1992, he founded Indianapolis-based Vector Technologies Inc. and Vector Insurance Services LLC, and he served as CEO of both companies until he sold them to to Majesco Mastek of Edison, New Jersey, in 2007.
From 2011 to 2014, he served as CEO and president of the Indiana Health Information Exchange, a not-for-profit formed by the Regenstrief Institute and the nation's largest health information exchange organization.
Apple's last venture was 4000 North Investments LLC, where he invested in a number of local start-up businesses and mentored entrepreneurs.
 
A celebration of Apple's life is scheduled for the Indiana Landmarks Center, 1201 Central Ave., from 3 p.m. to 6 p.m. on May 19.
Please enable JavaScript to view this content.