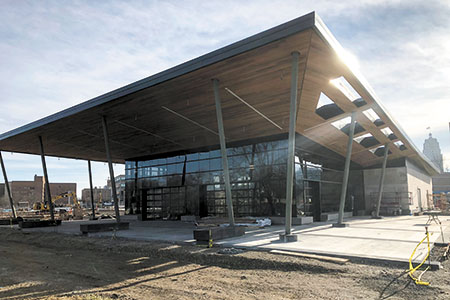 State and local leaders seem to agree that Indiana's Regional Cities Initiative was successful—but don't expect to see another round of funding for the program anytime soon, if ever.
The Regional Cities Initiative, which was established in 2015 by then-Gov. Mike Pence and the General Assembly, awarded three winning regions of the state $42 million each for economic development projects.
Since then, more than $1.2 billion has been invested in Regional Cities projects in north central, northeast and southwest Indiana, with $835.5 million of that coming from the private sector, according to a study by Ball State University.
The research found the program is expected to lead to nearly 8,000 new Indiana residents over the next eight years.
"It's been huge," said Jeff Rea, president and CEO of the South Bend Regional Chamber of Commerce. "It's hard to maybe explain the significance of it."
Leaders from the initial three regions say the program has been a game-changer for their communities. They urged lawmakers before the 2019 legislative session began in January to consider appropriating $150 million for a second round of funding.
"When we lobby for Regional Cities 2.0, we're lobbying realizing we're probably not going to get that because [our region] benefited before," Rea said. "We'd love to see others take advantage of it."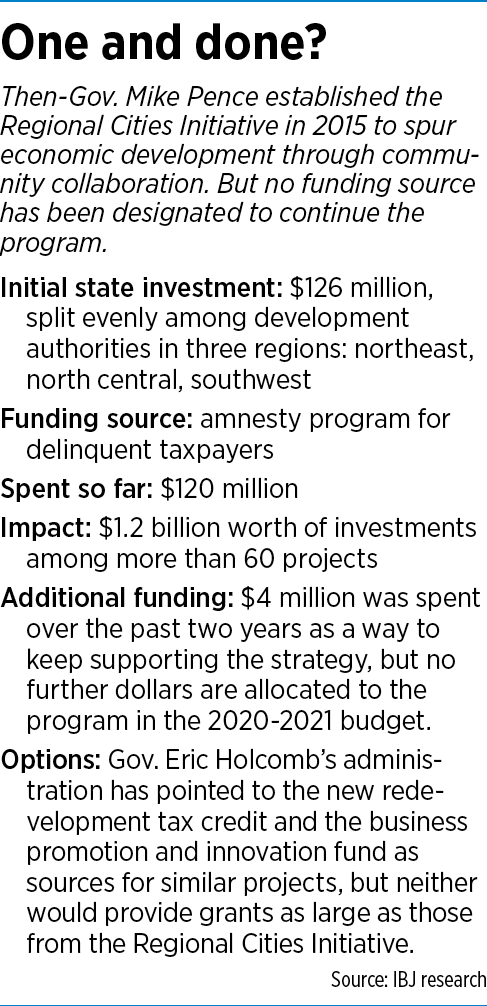 Gov. Eric Holcomb's administration said the initiative worked well, but neither the Governor's Office nor budget-writing lawmakers seem to have an appetite to fund more proposals.
One problem is that the first Regional Cities round was funded through an amnesty program that allowed delinquent individual and corporate taxpayers to catch up on payments with no penalties, which can't be successfully repeated so soon.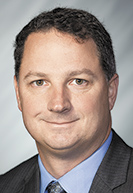 Huston
"It was one-time dollars," House Ways and Means Co-Chairman Todd Huston said. "It was never intended, I don't think, to be a continual state appropriation."
Two years ago, lawmakers—at Holcomb's request—provided another $4 million to the program to help those regions that weren't chosen initially to continue planning for a future round.
But the next two-year state budget, approved last month by lawmakers and signed by Holcomb, does not include funding for another round—much to the disappointment of some economic development officials who believe the program is powerful.
Micah Vincent, director of the Office of Management and Budget, said the state has other tools to promote regional relationships and economic revitalization, and that those are designed to foster the same types of projects the state saw come out of Regional Cities.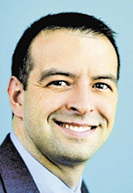 Vincent
Vincent and Huston said funding another round was not part of the budget discussions this year.
"I think one-time sums, frankly, are problematic, because, how do you sustain it?" Huston said. "How do you make sure that—once the money is spent, once the projects are done—that everybody just doesn't go back to their own corners again?"
Success stories
In the three regions that received funding, officials say the money helped breathe life into stalled projects, accelerate timelines for some developments, and kick-start ideas that might otherwise not have gotten off the ground.
The regions used their $42 million allotments essentially as seed money, leveraging small amounts to attract private investments for multiple projects, like improving the riverfront in Fort Wayne, building a state-of-the-art health and wellness center in Elkhart, and establishing a centralized health campus in southwest Indiana.
And the 9-to-1 return on investment for the state is only part of the positive effect local officials say they've seen from the program.
For example, in Fort Wayne—part of the northeast region—the first phase of the riverfront redevelopment received $5.2 million from Regional Cities, and that spurred enough community interest to pass a local option income tax to help fund the next two phases, which are expected to cost more than $100 million.

The entire region had 24 projects with a total investment of $258 million, but that doesn't include indirect investments officials say might not have otherwise occurred, like the additional phases of the riverfront redevelopment or the $250 million first-phase renovation of the former General Electric plant in Fort Wayne.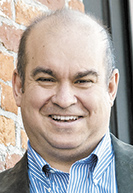 Galbraith
"I think that it's been extraordinarily effective," said Michael Galbraith, who oversees the region's plan, known as Road to One Million. "I know that making those investments is key to solving Indiana's workforce attraction and workforce development problems."
In the north central region, which includes South Bend and Elkhart, 25 projects received support. The total investment reached nearly $380 million with eight projects complete, 11 under construction and six still in the works.
Rea said officials there have also seen a ripple effect, with Regional Cities investments leading to other developments. For example, not far from the Studebaker Factory, which was restored as part of a Regional Cities project, 130 apartments have been built, marking the first time in more than 50 years that the neighborhood has seen a residential development.
"We had hoped it would be a catalyst for other things happening in the neighborhoods, and we're definitely seeing that," Rea said. "It's worked exactly how we thought it might."
In the southwest region, which includes Evansville, the funding supported 18 projects with a total investment of more than $550 million—the highest among the three regions. Six projects have been completed, while another eight are under construction and four are still planned.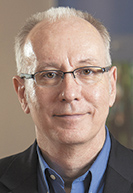 Wathen
Greg Wathen, president and CEO of the Economic Development Coalition of Southwest Indiana, said the program pushed community leaders to think about economic development as more than just the number of jobs you can bring to an area.
"How do you create a community where people actually want to live? That is a different model … and it's a little more challenging," Wathen said. "I think Regional Cities was really a great first step in that regard."
Different kind of support
But the initiative's future is uncertain, as state budget leaders aren't willing to say much about the possibility of funding a second phase.
"It's a little early for the 2021 budget," Vincent said. "The next biennium hasn't even started yet."
Huston said if the Regional Cities program is going to continue, it needs to be driven more by local dollars than state dollars.
"We have to think about something that's sustainable, that is locally driven," Huston said.
He'd like the state to find a way to give municipalities the tools they need to form regional governing boards, he said, and either use existing revenue sources or create local-revenue streams.
"I'm not sure I look in the future and see more state dollars being appropriated to it," he said. "I think the state's role is to be more of a facilitator."
Rea said it's possible for communities to think regionally and work together without state funding, but having that pot of money in the middle of the table helped facilitate conversations.
He said he hopes future budget cycles are more favorable to Regional Cities, and that the regions will have even more data by then to prove how successful the program has been.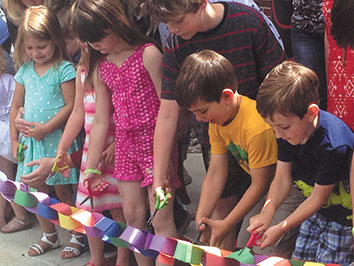 Regional Cities funds helped construct a new facility, opened in 2017, for the Manchester Early Learning Center in North Manchester.
"I'd love to see it have another chance," Rea said. "This is an investment in Indiana's future."
In the meantime, economic development leaders are happy about a redevelopment tax credit lawmakers created this session. The credit, which is capped at $50 million per year, expands the current Industrial Recovery Tax Credit program that previously applied only to vacant buildings of at least 100,000 square feet that are at least 15 years old.
The legislation removed the building size requirement and the project no longer has to be considered an "industrial site," which means more developers and investors will be able to use the credit.
Holcomb's administration has pointed to this and what's known as the business innovation and promotion fund as ways the state is continuing to support regional development even without another appropriation for Regional Cities.
But local officials say those sources aren't going to have the same impact as a $42 million grant.
"It's going to have a positive impact, but it's not going to be the same influx of capital," said John Urbahns, CEO and president of Greater Fort Wayne Inc. "But it's a good start."•
Please enable JavaScript to view this content.