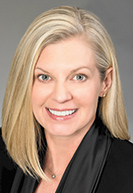 Oller
Carmel-based Merchants Capital Corp. opened a mortgage production office in downtown Chicago last month.
The company has hired nine employees to staff the location, including Lee Oller, who will lead the Chicago operation. Oller has 26 years of lending experience and has closed more than 350 transactions that involve the Federal Housing Administration and the U.S. Department of Housing and Urban Development.
Merchants Capital is a multifamily, affordable and health care lender that services more than $10 billion in loans. The company is a subsidiary of Carmel-based Merchants Bancorp.
"Our expansion to Chicago with this talented group is a very meaningful step in increasing our national lending footprint," Merchants Capital President Michael Dury said in a prepared statement.
This is the fourth office for Merchants Capital, which also has locations in New York City and St. Paul, Minnesota.•
Please enable JavaScript to view this content.