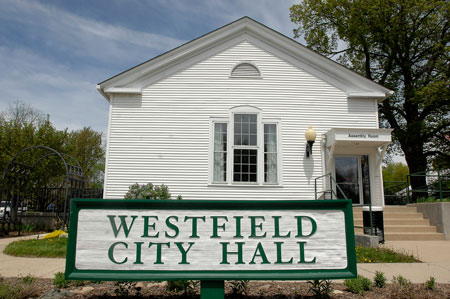 A dramatic shakeup of the Westfield City Council could result in a tighter hold on the city's purse strings and more scrutiny of development proposals that are part of Mayor Andy Cook's vision for the growing city.
Come January, five new members will join the seven-member council after voters ousted three incumbents in the May 7 primary and two others chose not to seek re-election.
The candidates who won their primary races share concerns about the city's finances and debt load, and the pace at which development is being approved.
In the Republican-heavy city, the GOP primary winners are expected to sail through the November election and take office in January. (No Democrats have filed to run for office, although parties still have time to fill ballot vacancies and independent candidates have time to file to run.)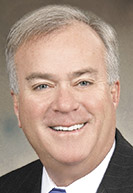 Cook
Cook ran unopposed in the primary and so far has no challenger in November. Under his leadership, the city built the Grand Park Sports Campus and the council recently approved up to $39 million in bonds to pay for Grand Junction Plaza, a public park Cook has proposed for downtown Westfield.
Cook told IBJ he's not worried that his vision for the city will conflict with that of the new council, and he's happy to welcome new people to the body.
But others say the candidates running for office could be the checks and balances the city needs.
Going into this year's elections, two seats on the seven-member board were up for grabs. The council's current president, Mark Keen, who represents District 1, and Steve Hoover, the District 2 representative, chose not to seek re-election.
In District 1, Scott Willis, a Marine and a vice president for Indianapolis-based Theoris Services, ran unopposed.
In District 2, Jake Gilbert, the dean of wellness and head football coach at Westfield High School, won with 60% of the vote over Westfield Redevelopment Commissioner Bob Beaudry.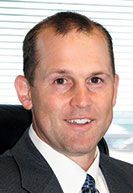 Patton
In the council's remaining districts, every incumbent—except Joe Edwards in District 3—faced a challenger.
The incumbents who were ousted—Chuck Lehman, Bob Horkay and Jim Ake—were beaten by candidates endorsed by the Fiscal Conservatives of Hamilton County, a political organization whose mission is to identify, recruit and offer campaign assistance and funding to fiscally conservative candidates.
Those endorsed candidates were Troy Patton for an at-large seat, Scott Frei for the District 4 seat, and Mike Johns for District 5.
'Perfect storm'
Marla Ailor, a Westfield resident and Fiscal Conservatives member who helped recruit candidates, said the current conditions in Westfield led to the turnovers.
A "perfect storm had been brewing" ahead of the election, she told IBJ. She believed that, if the right candidates ran against incumbents, they might be successful.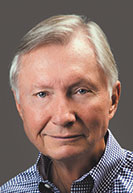 Johns
In recent months, residential property tax bills increased significantly, thanks to increased assessed valuation and a school referendum (which the mayor did not control). And the Westfield City Council approved the $39 million bond for Grand Junction Plaza, despite pushback from many residents. That followed a $15 million bond approved by the Westfield-Washington Township Board (also not controlled by the city council or mayor)—the boundaries of which include Westfield—for a park project. Residents remonstrated against the bond, and the board eventually rescinded its approval.
As a result, some residents were unhappy as they headed to the polls, and were looking for change, Ailor said. Without a contested mayoral race, much of the attention focused on the City Council races and the contested clerk-treasurer race.
"People seemed to be engaged," Ailor said.
And the messages new candidates were sending—they want to see a strategy for handling the city's growth and to see the council spend more conservatively— appears to have resonated with voters.
Westfield has grown from about 15,000 people in 2000 to nearly 40,000 this year. And more families are expected to move in as the city continues to approve housing developments.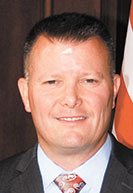 Willis
Meanwhile, the city's debt load has grown to more than $180 million, according to the Indiana Department of Local Government Finance.
Willis, who hopes to use his business experience to attract corporations to Westfield to diversify the tax base, said voters are looking for fresh perspectives.
"We've had a mayor who has been in office for many years, councilors who have been in office for several years," he said.
"There's a general sense of readiness for fresh blood and a fresh perspective in the direction the city is going."
Some residents also seem concerned about the pace at which the city is growing and the impact that has on schools and resources, said Willis, who was not endorsed by the Fiscal Conservatives.
If he takes office in January, Willis said, he will seek to implement tighter specifications for developments before they're approved.
Gilbert, who also was not endorsed by the political group, said he wasn't inspired to run by any particular issue. The seat was open, and running for local office has always been a dream, he said.
He agreed with Willis that there's room to attract more corporate business, which could lead to lower property taxes for residents.
Gilbert said that, as he campaigned, he heard from many residents concerned the city isn't as transparent as it should be.
He also met some residents concerned about the city's debt, but others who support the ways the city has used debt to pay for projects like Grand Park.
"I don't know that everyone feels like all the debt has been worth it," Gilbert said. "I think that's still playing out. I think we have to come to an agreement with a growth plan that's going to be open for everyone to be part of and participate in."
'A little more discerning'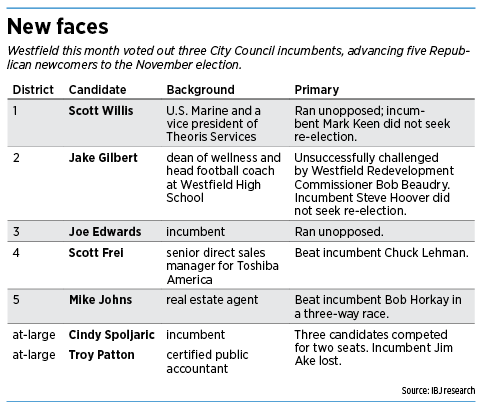 But the other candidates who advanced to the November ballot have taken a strong stance on the city's spending and growth.
Johns, a local real estate agent, said voters kept the financing plan for Grand Junction in mind as they cast their ballots. Many people are concerned about the amount of debt the city already carries, he said.
"That really seems to ring a bell for people," he said.
Johns does not oppose a downtown park, but said the city can build something that meets the goal of creating a gathering place downtown for less money, he said.
"We're looking at $39 million for a six-acre park. It's a little crazy," he said.
If he wins in the general election, Johns said, he'll ask the Cook administration for detailed income statements related to Grand Park and for regular updates on the city's economic development efforts.
Patton, a CPA, said he ran for office because he feared the city was headed toward a "free for all" attitude about spending and said he doesn't believe the current administration has a "very good grip on the purse strings."
"It's high time that somebody stepped up that could take a look at things and be a little more discerning about the financial aspects of the city," he said.
If he takes office in January, Patton said, he will scrutinize city budgets and spending the same way he would for a business.
Patton said he doesn't necessarily believe he and the other candidates who won in the primary are looking to change Westfield's direction or disagree with Cook. Instead, they'll enhance the vision, he said.
"I don't want to say I'll butt heads" with Cook, Patton said. But he added, "The ATM is going to stop because the money is already out of the machine."
Growth plan
Frei said city leaders need to spend more time scrutinizing project details before they're approved, especially if they involve taking on more debt.
He pointed to a City Council meeting earlier this year during which Councilor Cindy Spoljaric (who won her re-election bid for an at-large seat) asked to see operating projections for Grand Junction. City administrators told her the park would cost about $700,000 a year to run but did not provide any documentation or details, a response that didn't sit well with Frei.
"I think we need to be more cautious with our spending," he said. "I'm all for having grand things. I'm not for going into astronomical debt to have grand things."
Frei said the city's debt load is what's leading to rampant growth in Westfield.
"We're very quick to approve rooftops that can be extra sources of revenue," he said.
The additional housing then leads to school overcrowding and strains local resources, Frei said, because the city doesn't have an adequate growth plan in place.
Upon taking office, he plans to ask for a detailed report on housing in Westfield so councilors have a clear understanding of what's currently built, what's been approved, and what's been proposed so they can make better-informed decisions, he said.
That's an effort Johns also supports, saying the city needs to update its comprehensive plan, which was approved in 2007 before the town became a city.
Ailor, the person who helped recruit the Fiscal Conservatives' candidates, said she's confident those candidates will be good stewards of taxpayer money.
"I think they're looking to run a tighter ship," she said. "They're really wanting to have a better understanding of what the mayor's vision is for the city and, how far away are we from the vision drafted in the comprehensive plan in 2007."
Cook, however, said the primary election results aren't indicative of a city full of residents unhappy with the direction leaders are taking it. With voter turnout at 17% countywide, there weren't droves of residents weighing in on local elections.
"The vast majority of people like where we're going," Cook said.
He looks forward to working with a largely new council and has already started reaching out to candidates who won primary races to help them understand city processes and to introduce them to the development community, which are the issues the council most often votes on.
"I am happy to have some new faces; I'm happy to have some new perspectives," he said. "That's what this city needs to continue."
"I look at it as a great opportunity for the city to develop the next generation of leadership," Cook added.•
Please enable JavaScript to view this content.