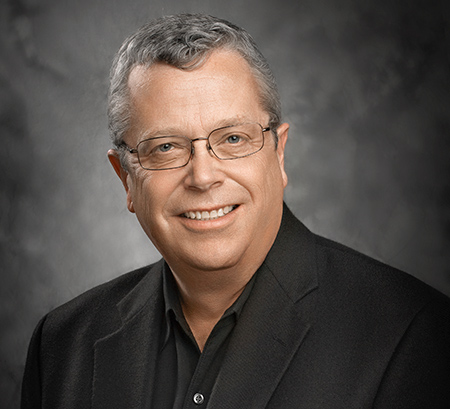 Cliff Sifford
Shoe Carnvial Inc. CEO
The shoe business got a little less crowded in February when Payless ShoeSource Inc. announced it was closing all 2,100 U.S. stores. At Evansville-based Shoe Carnival Inc., which has 395 stores in 35 states and Puerto Rico (and offers online shopping at www.shoecarnival.com), CEO Cliff Sifford was ambivalent about the news.
"We had a friendly competition with them," said Sifford, whose company's revenue has exceeded $1 billion annually since 2017.
"We felt that the product they sold was a step below the product we sell. They were our competition, and we worried about them, but we felt there was stronger competition out there that we needed to worry about more."
Sifford, 65, spoke to IBJ from New York, where he was wearing a pair of Florsheim Fuel Knit Wingtip Oxford shoes. ("I don't think we carry these," he said, "but you could buy a product that looks just like it—maybe under the Dockers label.")
How has e-commerce affected your business?
E-commerce today is between 7 and 8% of our total volume. It should be more, and we're working hard to get it there.
In my mind, you shouldn't think of it as e-commerce and brick and mortar. It's any way the customer wants to shop. That's what our job is. We have to make it easy on the customer.
So if you want to buy using your iPad or your mobile phone or your computer, we have to offer that to you. If you're more comfortable walking in the store and touching and feeling the product, we have to offer that to you. We don't want to be a singular focus.
The fit of a shoe is so important, so I'm surprised people buy shoes online. Does that surprise you?
It did in the beginning, because shoe fit is important. But what happens is, especially in the athletic business, customers become very comfortable with the product. Say they buy Nikes. They know how Nikes fit their foot, so they're comfortable going online and ordering a pair of Nikes in the size that always fits them.
Were you surprised when Payless announced it was closing?
We felt like it was going to have to happen at some point. They had a tremendous amount of debt, and their business was not good. You can't service the debt when business is not good, and especially at their price points.
You hate to say we were excited when Payless decided to close, because that affects real human beings. But the fact is, it will lift the sales at all the competitors Payless had, whether it was us or JCPenney or Sears or even Walmart and Target. We do expect to get a bump from Payless closing.
If the president's tariffs go through, will they affect you?
It would definitely affect us.
I'm in New York shopping for shoes for next spring, and it is absolutely the subject of the day. We've been very active with a firm called FDRA—Footwear Distributors and Retailers of America—trying to get the message to the president on what this would do to the prices of footwear if it goes through. Because it is going to raise the price of footwear anywhere from $6 to $10, depending on the item.
Forbes named Shoe Carnival one of America's best midsize employers for 2019. What do you do to earn that billing?
We're No. 1 in Indiana for all of retail, and we're very proud of that. We give our store managers product that they can promote using the microphone in the store. We give them promotions within the product assortment that they have. They can turn those on, and it changes the price that rings up in the store. They can make announcements that for the next 10 or 15 minutes, this item or this category is on sale. It helps us drive business, and it helps them drive business, and it makes them like owners of the store.
They're entrepreneurs within their own store, and they love that because it gives them the ability to truly run a business.
You've been in the shoe business your entire career. Did you choose it or did it choose you?
I think the shoe business chose me. I think what happens is, you find a job that you truly enjoy and you stick with it. It was happenstance. I thought I wanted to be a lawyer, but the shoe business kind of had me by the bootstraps, so to speak.•
Please enable JavaScript to view this content.