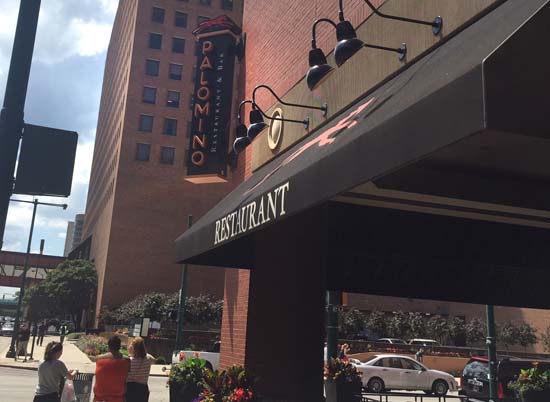 Palomino Restaurant & Bar, an upscale downtown restaurant that opened in 1996 at the corner of Maryland and Illinois streets in Circle Centre mall, plans to close at the end of the month, the eatery's parent company confirmed Wednesday afternoon.
A spokesperson for Seattle-based Restaurants Unlimited Inc., which owns the about 40 restaurants in eight states—including the Palomino locations in Indianapolis, San Francisco, Seattle and Bellivue, Washington—confirmed the closure.
"Yes, we can confirm Palomino will close at the end of the month," the company said in an email. "We have felt so honored to host the celebrations of so many throughout Indianapolis and to be a part of the community. We thank our guests for their support."
The company did not respond to further requests for comment.
An employee at the location said Thursday will be the restaurant's last day of business.
Trade publication Restaurant Business reported this month that Restaurants Unlimited, which also owns Kincaid's Fish Chop & Steakhouse, has hired bankers to find a buyer for the company before its debt becomes due next month.
The company has been owned since 2007 by private equity firm Sun Capital, the same firm that owned Marsh Supermarkets before it went out of business in 2017.
Palomino featured rustic European fare often cooked in a wood-fired oven. It opened to solid reviews and was once one of the best-performing restaurants in downtown Indianapolis.
Please enable JavaScript to view this content.