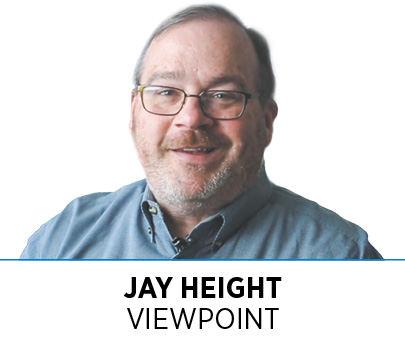 Hungry and in pain, a man was desperate for help last year after the pandemic had forced much of the city to shut down. So he called 911.
A dispatcher sent an ambulance, but members of Shepherd Community Center's Shalom Team heard the dispatch and knew they could help.
Launched in 2015, the Shalom Team, which includes an Indianapolis Metropolitan Police Department officer and a city paramedic, meets neighbors' needs where they live—whether that's an alley, apartment or house.
The Shalom Team determined the man, who has development disabilities, didn't need to go to the hospital. He needed a different kind of help.
The man lived alone in a tiny room with only a mattress on the floor. No phone, TV or radio to connect him to the world outside. The man had stopped receiving disability checks and couldn't pay his rent or buy groceries. His medications had run out. Alone and overwhelmed, he didn't know how to navigate the system to get the help he needed.
The team helped the man receive his disability checks, provided him with emergency food and added him to Shepherd's shut-in list so meals would be delivered to his room daily. The team scheduled a medical appointment and arranged to have his medications sent to Shepherd, which began delivering them to his home.
I highlight this story about one resident in one neighborhood because it illustrates not only the type of work we've done for the past 35 years at Shepherd but also the kind of one-on-one outreach that needs to happen more often across our city. Government has a critical role to play in meeting essential needs. As do not-for-profits. As do neighbors reaching out to help neighbors.
But at the heart of it all needs to be outreach rooted in relationships. If I take the time to get to know you as a person, I'm much more likely to be able to meet your specific needs and desires.
It's an approach to community service that I call "re-neighboring the 'hood."
At Shepherd last year, we served more than 400,000 meals (the most in our history), provided medical care and health supplies to more than 700 people, and distributed $500,000 to families in crisis.
The meals, the medicine and the money helped to meet immediate, critical needs. Yet, it also is essential that we go beyond addressing only physical challenges to build deeper relationships with our neighbors.
In Indianapolis in the past year, we've suffered through spikes in murders, domestic violence and overdoses. I'm convinced that the loss of hope is at the root of those ongoing plagues. Healthy relationships serve as greenhouses for hope. And they help to prune behaviors that can destroy us and others.
As we work to rebuild Indianapolis, it's not enough to go back to "normal," because the old normal wasn't very neighborly. A Pew Research study in 2018 found that, in urban areas like Indianapolis, only 24% of people said they know their neighbors. Our lack of connection comes at a high cost. We need one another for encouragement, inspiration and assistance with the challenges of life.
As Indy emerges from the worst pandemic in a century, it's not enough to reopen schools and stadiums. Not enough to return to restaurants and shops.
We also need to reconnect as people. We need to revive old friendships and forge new ones. We need to commit, no matter where we live, to re-neighboring our 'hood.•
__________
Jay Height is executive director of Shepherd Community Center in Indianapolis.
Please enable JavaScript to view this content.