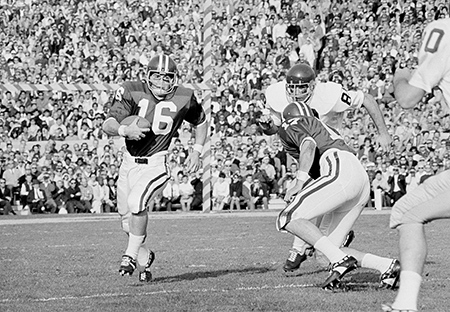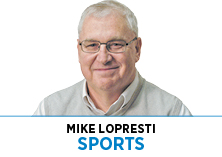 Here's the thing about long, maddening, seemingly endless stretches of frustration in sports—time flies when you're banging your head against a wall.
So, yes, it's really been 28 years since Indiana won a bowl game, and 39 since Purdue played in the Final Four, (a big "no thanks" to Virginia last March). Notre Dame, golden dome and all, hasn't had a Heisman winner in 31 seasons, and only one in the past 54. With New England off the schedule this season, that means the Colts will go this entire decade without beating the Patriots, losing all eight meetings by an average of—egads— 18.4 points. P.S. If they meet in the playoffs this season, it'll officially be in the next decade.
We come today to mention other examples of prolonged waits that are not so local. Some are rather astounding, given the weighty names involved. Did you know that …
The New York Yankees, with all their money and all their pinstripes and all their retired numbers, haven't been in the World Series in 10 years? But the Cubs, Royals, Tigers, Rangers, Astros and Mets have. This, after 40 of the previous 89 Series were played in the Bronx. What would the Babe say?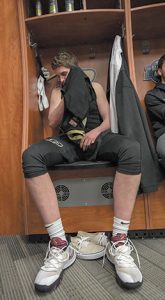 There have been eight Big Ten championship football games, involving seven different league schools, and Michigan hasn't been in any of them?
After going to five World Series in the 1990s and taking 14 consecutive division titles, the Atlanta Braves haven't won a postseason series in 18 years?
UCLA, which plays its home games in the Rose Bowl, hasn't won the actual Rose Bowl in 33 years?
The western three time zones of the continental United States haven't won a Final Four in 11 seasons, and only one in the past 22? That means the Eastern time zone has accounted for 21 of the past 22 college basketball national champions.
The United States hasn't produced a grand slam winner in men's tennis in 16 years? In the past 63 major tournaments, the USA—population 327 million—hasn't found one guy to win a single grand slam title. Switzerland—population 8.4 million—has won 22, most of them by Roger Federer.
The national No. 1 seed in college baseball hasn't won the College World Series in this century?
The Los Angeles Dodgers, one of the marquee franchises of baseball, haven't won the World Series in 31 years? During that span, 17 other teams have been champions, the Miami Marlins twice.
The Oakland Raiders—where Al Davis' mantra of "Just Win, Baby" became an NFL catch phrase—have not seen a playoff victory in 16 years? In the 27 seasons before that, they won 18.
No NHL team from Canada has taken the Stanley Cup in 26 years? What in the name of the Montreal Canadiens has happened? The hockey-loving masses of the north must be disoriented, when Toronto wins the NBA Finals in June, but not the NHL for 52 years.
The Los Angeles Lakers haven't even been in the playoffs in six years? Has it maybe gotten a little harder to lure all the Hollywood faces into those cost-an-arm-and-a-leg VIP courtside seats? But here's LeBron James to save the day.
North Carolina State hasn't returned to the Final Four in 36 years? This, with two of history's most stunning basketball national championships in its trophy case—upsetting UCLA, John Wooden and Bill Walton in 1974 and Houston's No. 1 ranked Cougars in 1983. It's been like NASA getting to the moon and never going back.
The Cincinnati Bengals haven't won a playoff game in 29 years? The last team they beat in the postseason was the Houston Oilers, and there isn't even a team called the Houston Oilers anymore.
USC, which is within a two-hour drive of 24 million people, hasn't found five basketball players to get the Trojans to the Final Four since 1954? During the same span, they've won more than 100 national championships in 18 other men's and women's sports.
Miami hasn't finished in the top 10 of the final Associated Press football poll in 16 years? In the 21 seasons before that, the Hurricanes finished No. 1 or No. 2 nine times.
No team has repeated as World Series champion in 19 seasons? It's the longest stretch without a back-to-back winner in the history of October.
The basketball heartland of the Big Ten hasn't produced a national champion in 19 years? Six different schools have made it to the title game since, but none could break down the wall.
The Miami Dolphins, once considered among the most stable and successful NFL franchises—from the 1972 perfect season to Dan Marino's miles of passing—haven't won a playoff game in 19 years? The last quarterback they beat in the postseason was an up-and-comer in his third year named Peyton Manning.
The Chicago Bulls have advanced to exactly one Eastern Conference finals since Michael Jordan left town 21 years ago? They had gone to eight in 10 seasons.
The Buffalo Bills don't have a playoff victory in 24 years? And people used to make fun of them for losing Super Bowls.
The United States hasn't won a Ryder Cup in Europe in 26 years? Never mind the prime of Tiger Woods or Phil Mickelson, the Yanks have gone 0-6 since 1993, by a combined 26 points. Blowout.
The White Sox stormed to a memorable World Series sweep in 2005, but haven't won a playoff series in the 13 years since, and certainly won't this season? The south side of Chicago has had to go from unbridled joy to watching the Cubs spray champagne. A nightmare scenario.
Not counting a wild card, the Pittsburgh Pirates haven't won a playoff series since 1979? It's so long ago, it was when they were still playing World Series games in the daytime. The Indianapolis Indians keep sending prospects up the pipeline. So far, not enough of them to end this streak.
The Oakland A's, who played in six of 19 World Series from 1972 to 1990—have not been back in the 28 years since? The last World Series games they won were right after the San Francisco earthquake in 1989.
The Cincinnati Reds have gone 24 years without winning a playoff game at home? Big Red Machine, we hardly knew ye. By the way, add the Reds and Bengals together, and you have Great American Ballpark and Paul Brown Stadium standing next to each other for 16 years on the Cincinnati riverfront, and neither of them have ever witnessed a single postseason victory.
So it's not that bad, relatively speaking, for Bankers Life Fieldhouse to see the NBA Finals in its seventh month of operation, but still be waiting for another one 19 years later. Everyone has their dry spells, as time goes by.•
__________
Lopresti is a lifelong resident of Richmond and a graduate of Ball State University. He was a columnist for USA Today and Gannett newspapers for 31 years; he covered 34 Final Fours, 30 Super Bowls, 32 World Series and 16 Olympics. His column appears weekly. He can be reached at mjl5853@aol.com.
Please enable JavaScript to view this content.