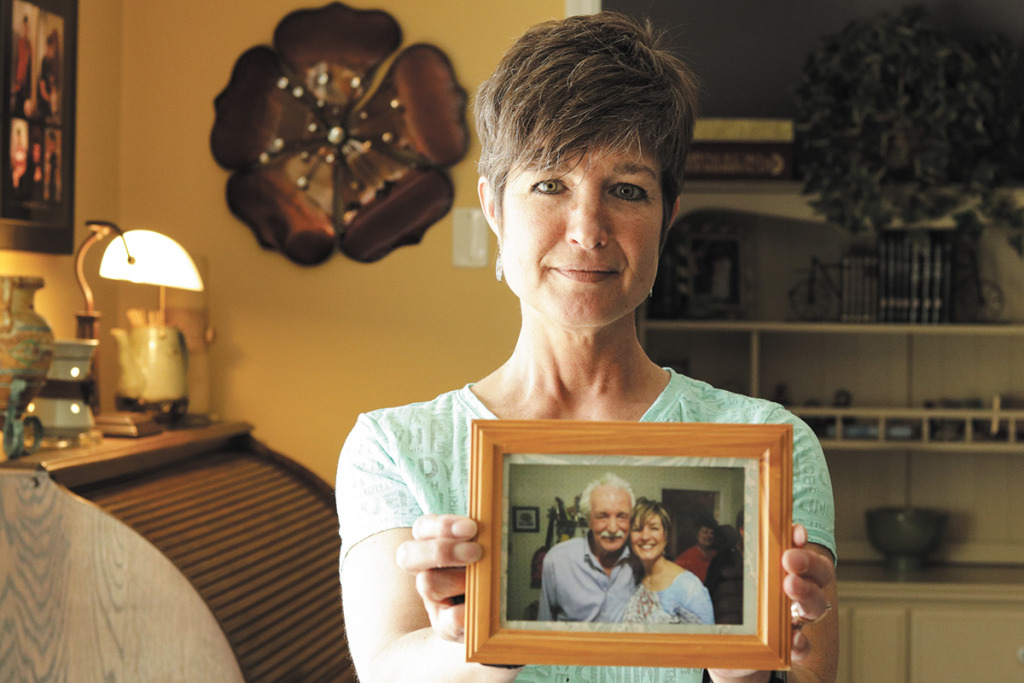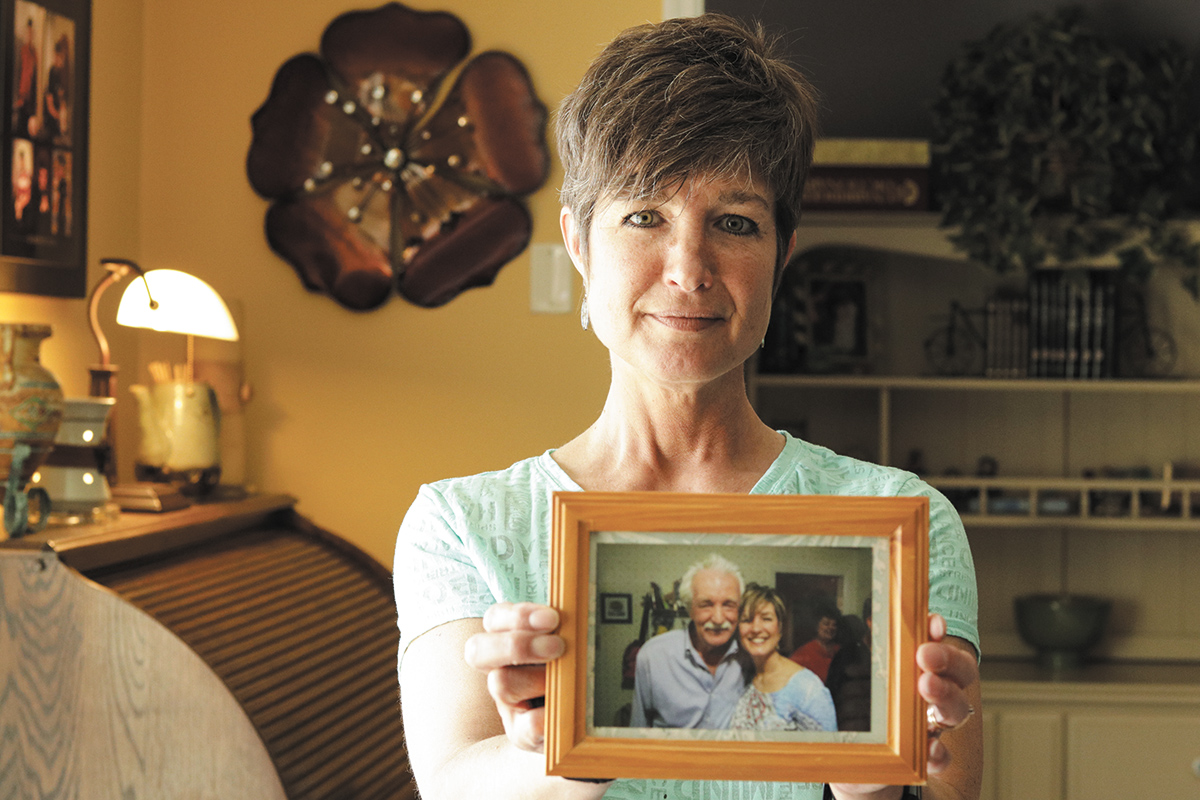 Julie Cranfill never understood the need for funerals before her father died of COVID-19. Now, she gets it.
Her father, Don Iliff, died last March, early in the pandemic and shortly after he switched nursing homes.
At the time, group gatherings for funerals, weddings or other events weren't allowed. And Cranfill felt there was no way to publicly remember her dad, to tell the world what a wonderful father he was.
He had been amazing, said Cranfill, an artist who lives in Fishers. She was just 10 months old when her parents divorced, but her dad—who owned dry cleaners in Avon and Brownsburg—remained a constant part of her life, driving an hour every other weekend to pick her up and then back to drop her off.
He religiously attended Cranfill's weekend horseback-riding events. He meticulously coaxed the stains from her dolls' dresses. The pair had a favorite taco spot where they regularly stopped for dinner.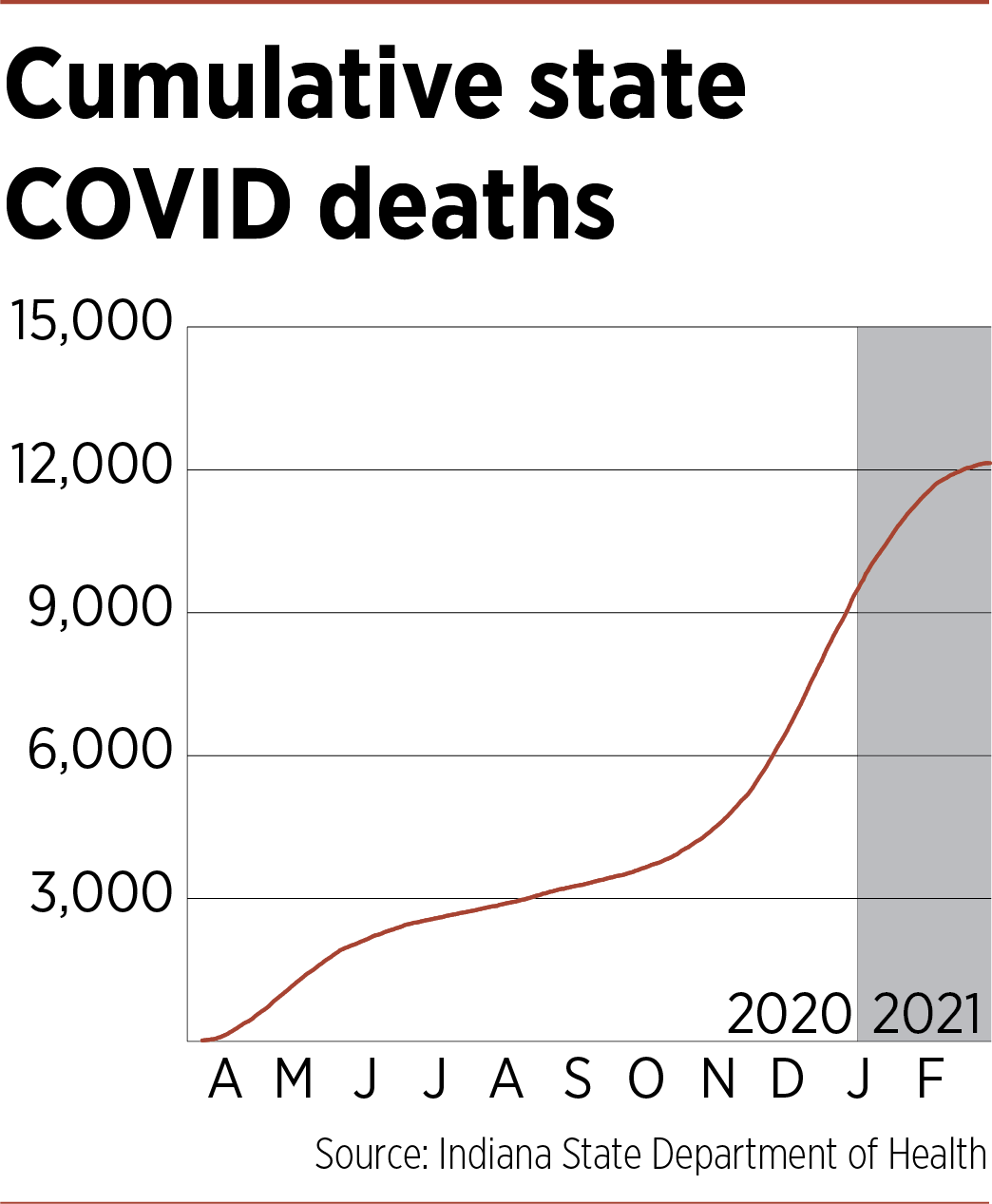 But as Iliff aged, he developed dementia. So four years ago, he moved in with Cranfill and her husband so they could help care for him.
"His dementia and his walking got pretty bad, so we eventually had to put him in a nursing home," Cranfill said. "He'd gotten really close with my boxer, so I would take Indy to the nursing home every time we went. They just adored each other."
Those visits ended abruptly a year ago, as the pandemic began to spread through senior communities like wildfire. Cranfill said she'd just celebrated her birthday when the nursing home on March 11 barred visitors.
Just more than two weeks later, she was finally able to connect with her father over video chat. It was then that she noticed something was wrong.
"The nurse held the phone so we could try and talk, but I could tell he just seemed really tired and weak," she said. The nurse "left him to hold the phone and his hand kept falling down, so all I could see was the ceiling."
The next day, Iliff was transferred to the hospital, where he was diagnosed with COVID. He died almost immediately, at age 79.
Cranfill said it was hard to not be with her father at the end—and even harder to learn she wouldn't be able to host a celebration of life for him. It was as if he simply became a number in COVID's wake.
"The biggest thing I hope for is that everyone is able to have that celebration of life, that the person be recognized for living their life, being a good father, being a good friend and being a good business owner instead of disappearing and just being gone," she said. "That's so unfair."
Eventually, the rules changed, and small funerals started taking place. But by then, Cranfill said, she couldn't bring herself to relive the loss.
It was a tough time. She craved normalcy, but the pandemic had canceled the art shows that normally fill her warmer months, and she injured her leg, forcing her to stop running. Then Indy, the dog her father loved so much, died.
Now, the urns holding her father and Indy sit in the same bookcase.
"The best thing is having [my father] here, with me, in an urn. I have him here. I can talk to him. And that's what's helped," she said. "Each day just got a little easier."
And having her father and Indy together has been comforting. "Sometimes I'll hear noises, and I know it sounds demented, but I'll walk over to the urns and say, 'You two need to knock it off.'"•
Please enable JavaScript to view this content.