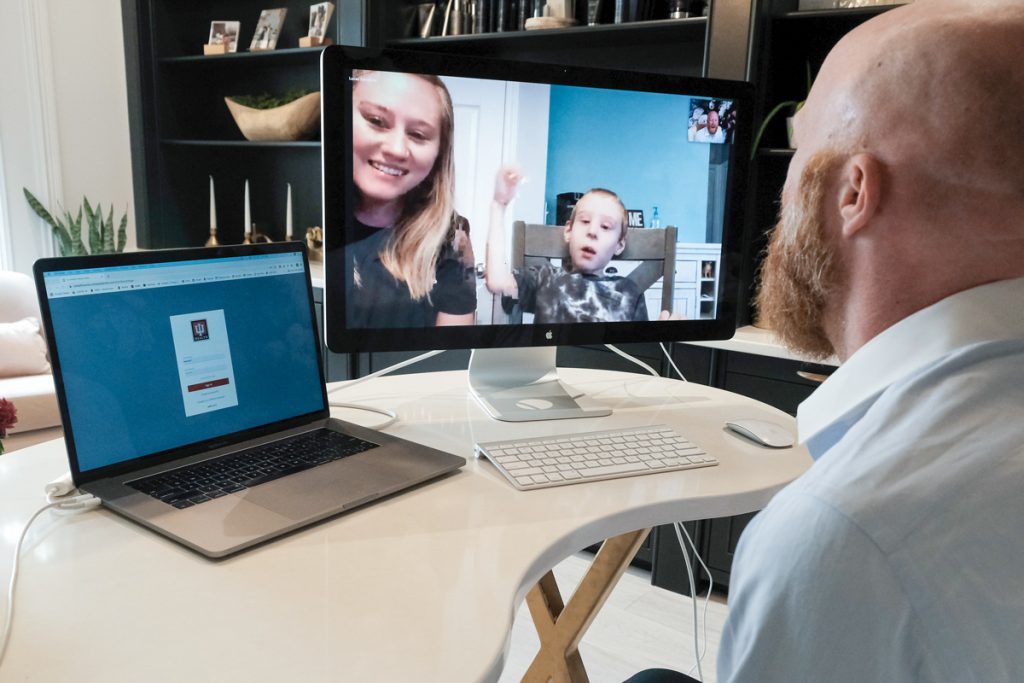 Dr. William Bennett settled into a chair in his home office in Carmel and adjusted his computer camera and screen. It was time for a remote visit with Stefany Edmonds and her four-year-old son, Lucas, who had been vomiting stomach acid.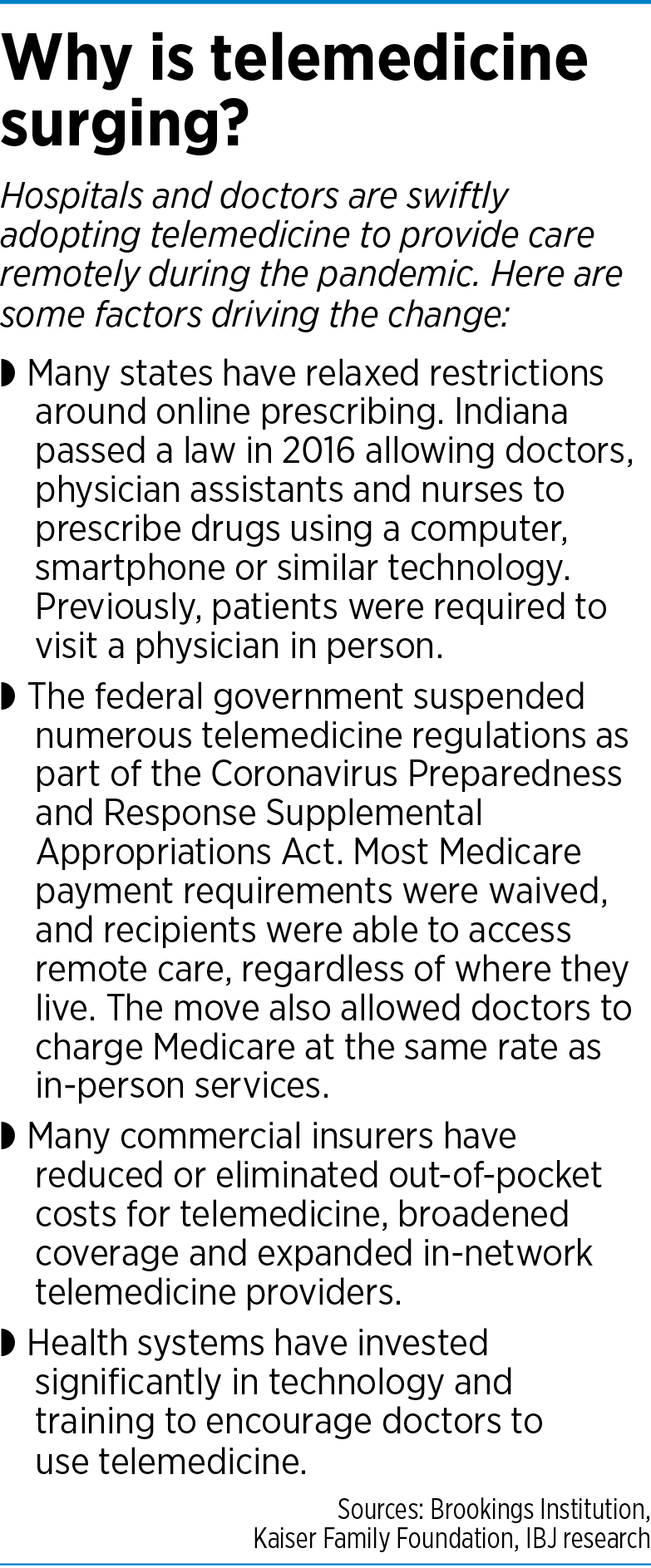 "How much is coming up?" asked Bennett, a pediatric gastroenterologist with Indiana University Health.
"Probably a few ounces, I would say, at least," said Edmonds, from her home more than a dozen miles away in Noblesville.
"It's more forceful than it was before?"
"Yes."
Bennett pulled up Lucas' medical records on another screen and asked more questions about his weight, his food, whether his stomach was distended, and a drug he was taking to treat muscle spasms.
A few minutes later, he laid out a treatment plan. He said he would consult with other experts at IU Health and would get back in touch.
"See you, buddy," he said to Lucas. "Behave yourself."
It was one of a dozen or so video visits Bennett would make with patients that day from his home, dealing with issues from constipation to inflammatory bowel disease. As the COVID-19 pandemic has swept across Indiana in recent months, shutting down medical clinics and keeping people at home, many doctors have shifted most of their patient care from in-person visits to remote care, using a variety of gadgets and software.
In the past few months, doctors across Indiana are reporting an unprecedented spike in telemedicine, across nearly all medical specialties and types of ailments. It's a $21 billion worldwide industry that has long promised to overhaul health care but struggled as recently as six months ago to get steady traction.
Bennett, who normally sees patients at his office at Riley Hospital for Children, said about three-quarters of his patient visits are now conducted by telemedicine. Many of his patients are growing used to interactive technology, spurred by the growing use of Zoom, Facetime, Skype and other online video connections used during the pandemic.
"Most people appear to be pretty comfortable with these kinds of technologies," he said.
IU Health, the state's largest hospital system, said its doctors have conducted about 80,000 telemedicine visits this year, representing an increase of more than 10,000% since the novel coronavirus hit Indiana in late March and forced many doctors to close their clinics.
Other health systems, too, are reporting huge jumps in telemedicine. Ascension St. Vincent said it had 109,000 remote visits in April and May, up sharply from just about 1,000 during March. Community Health Network said it has conducted nearly 90% of its patient visits by video or phone during the shut-down. And Franciscan Health said about two-thirds of its visits in recent months have been conducted by telehealth.
Forced into adoption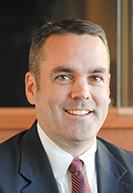 It's a sea change for the U.S. health system, which has always relied on the traditional in-person model for medical care, even as advances in software and gadgets have taken enormous strides in recent years, from smartphones and video apps to an array of secure conferencing platforms and dial-in services.
Yet it took the force of a pandemic to push the health system to adopt the technology in widespread fashion. Once doctors were forced to close their clinics, they began to turn to telehealth at a furious pace.
"We advanced 10 years in about two weeks," said Dr. Patrick McGill, chief analytics officer at Community Health, which this week won an $872,000 grant from the Federal Communications Commission to buy more laptops, tablets and videoconferencing equipment to bulk up its telehealth capability.
At Johnson Memorial Health in Franklin, the use of telemedicine skyrocketed from almost nothing before the pandemic to about half of all patient visits in recent weeks, said Dr. David Dunkle, president and CEO. He said doctors were used to doing things in a certain way but adapted in a hurry.
"I think like a lot of people, you get set in your ways," Dunkle said. "You always do something a certain way if it works. … Now we are quickly changing our processes to get people to embrace the technology."
As more doctors are using remote technology, telemedicine companies are scrambling to keep up with demand. American Well, a privately owned Boston company that provides secure video visits between patients and doctors, said last month it has raised another $194 million to add capacity to keep up with skyrocketing demand.
Teladoc Inc., a publicly traded company based in Purchase, N.Y. that makes technology to support online doctor visits, said telemedicine use on its platforms more than doubled during the pandemic. Its shares have climbed 94% since the beginning of the year.
All told, the U.S. telemedicine market could surge to $185.6 billion by 2026, an almost tenfold increase, much of it due to the surge of COVID-19 and the assumption that patients and doctors will continue to use video and telephone for low-acute care, according to an analysis by Fortune Business Insights.
Another consulting firm, Frost & Sullivan, based in San Antonio, Texas, predicts a "tsunami" in telemedicine by 2025, with up to a sevenfold growth, according to a report issued last month. Among its predictions: more user-friendly sensors and remote diagnostic equipment, enabling better patient outcomes.
Lighter regulation
The soaring use of telemedicine is also due to a widespread loosening of restrictions. The federal government recently suspended regulations involving payment for Medicare and Medicaid for doctors' visits that are provided by telehealth and allowed doctors to charge at the same rate as in-person medical services.
Many commercial insurers have reduced or eliminated out-of-pocket costs for telemedicine, a move that encourage more people to use it. They also dropped all charges for coronavirus testing and treatment through the summer, a move that encouraged doctor visits, many of them through video and computer.
Indianapolis-based Anthem Blue Cross and Blue Shield said the increased use of digital health tools has been unprecedented in recent months. The company's own telehealth app, called Sydney Care, which allows members to discuss health coverage, has had more than 215,000 downloads since January.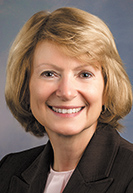 Across Indiana, doctors say they are able to use telemedicine to provide a wide variety of needs unthinkable in the past. In Columbia City, Dr. Lisa Hatcher, a family physician, recently helped a patient who was complaining of stomach problems. With use of computers and cameras, Dr. Hatcher was able to examine the patient from many miles away.
"I was able to see that he had an umbilical hernia, and then I made arrangements for him to see a surgeon," said Hatcher, who is also president of the Indiana State Medical Association, which represents more than 8,500 physicians and medical students. "I was also able to instruct him how to push on it and see if it would reduce, and to determine whether or not it was strangulated and needed emergency care, which it did not."
The medical association said that 71% of its members who responded to a survey in April reported using some form of telehealth, including telephone, video or a combination.
In Muncie, Dr. Roberto Darroca, an obstetrician and gynecologist, was able to talk to a patient who had questions about hormone replacement therapy, which did not require an in-person physical exam.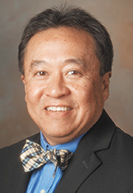 "In the past we would bring them in, they would sit in our waiting room for like a half hour or whatever," Darroca said. "And then we would talk to them for maybe 10 or 15 minutes. And basically that would be maybe three or four hours out of their day."
He added that he is bringing expectant mothers into his clinics as necessary, for an in-person exam to hear the fetal heart tones and assess the mother's health. "But there's only a few times in a pregnancy that it's critical to see a physician in person," he said.
Some doctors say that telemedicine visits can actually result in a faster diagnosis and treatment, because patients who live far away from their doctor can often get a quicker remote visit instead of waiting until their calendar is free to take a half-day off from work.
In addition, some elderly and disabled patients can't leave the house without arranging for a ride by van, sometimes a pricey add-on to an already expensive doctor's visit.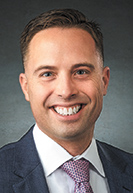 Some medical situations, of course, are not suitable for remote treatment, including surgery, trauma care, critical care, childbirth or other hands-on situations. But telemedicine seems suited for a huge swath of minor injuries that do not require an emergency room visit, along with routine chronic care check-ins and follow-ups after hospital visits.
At IU Health, doctors are now routinely using telemedicine for all manner of ailments, from fevers to diabetes care. In the past month, the health system has installed and activated software for more than 1,000 doctors, said Ian McDaniel, executive director of telehealth services. That was a huge jump, following a relatively slow rollout before the pandemic, due to lower demand by physicians.
"What happened with COVID was it forced a jump to nearly full adoption (of telemedicine), because of necessity," McDaniel said. "It was the only path in which to provide care."
New mindset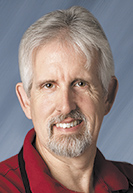 For some doctors, the shift is a big departure from their training. Getting close to patients and learning their full story traditionally requires a hands-on exam, said Dr. Paul Driscoll, executive medical director of Franciscan Health's physician network in central Indiana.
"A lot of physicians, me included when we were trained, we really felt that if you're doing a comprehensive visit, you need to do a full physical exam on a patient," he said. "You like to be able to lay hands on them."
But many patient encounters are just so-called "wellness visits," which is to review a patient's medical problems, make sure they are taking their medications correctly and getting the appropriate health screenings. A growing number of patients have blood-pressure cuffs, digital scales, blood-sugar test strips and other medical devices to connect digitally with their doctors and further cut down on the need for in-person visits.
"Those things can be done without physically laying hands on the patient," Driscoll said.
For patients, a big advantage in telemedicine is the convenience of not having to drive across town to a doctor's office and hang around the waiting room interminably. They can sign into a health app and wait in their own living room or kitchen for the doctor, while doing other things.
On the flip side, the doctors also can work from home, saving them a drive to their clinics, and giving them more time with their family.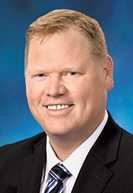 "It saves everyone time," said Dr. Aaron Shoemaker, chief medical officer of the Ascension Medical Group in Indiana. "I think it's a satisfier across the board, and a lot of clinicians have really enjoyed that part of the process."
Doctors say that just a year ago, telemedicine seemed almost like science fiction to their patients—or a luxury afforded to the privileged few. Now, with a pandemic that has tossed traditional medical care on its head, telemedicine is the new normal for many.
Even when the pandemic subsides—months or years from now—patients and doctors alike will have become used to the benefits of punching an app and seeing their doctor within minutes.
"I do see it continuing to grow," said McDaniel at IU Health. "I see it as just another channel that providers are going to be able to provide care for patients."•
Please enable JavaScript to view this content.