Should the mass shootings in Texas and Ohio prompt any changes in Indiana state law?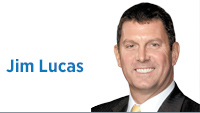 This question is tough to answer in just 500 words, but, absolutely!
First, elected officials should honor their sworn oaths to uphold both the Indiana and U.S. constitutions, which protect the rights of Hoosiers to defend themselves everywhere against people not stopped by the thousands of existing gun laws.
Now, back to political reality.
Mass shootings are terrible, which is why we must use facts, reason and logic when dealing with them and not base decisions on emotion or media sensationalism. We currently have thousands of existing laws that aren't stopping these people; what new law will work when thousands are failing? As a society, we have an obligation to look at what's causing these shootings, as they were virtually non-existent just a few decades ago. What has changed in that time?
I believe they're the consequences of society's decades-long assault on the traditional family unit, its values, and the replacement of the father figure with multiple government programs. Gun homicides are overwhelmingly committed by males and most are from broken homes, without a father figure to positively guide them. Tragically, society is not ready to have that intellectually honest conversation; instead, it only demands more dangerous "do something" charades as a fix.
Sadly, the "fixes" proposed are just expanded versions of what is currently failing: expanded background checks, assault-rifle bans and red-flag laws.
An overwhelming majority of mass shooters passed existing background checks and legally purchased their firearms, proving them worthless at stopping these incidents.
A new assault-rifle ban will be as useless at stopping murderers as the first one was in the 1990s, which is why it was allowed to expire. In 2017, the FBI shows 403 people were killed with a rifle, significantly fewer than those killed with fists and feet. If saving lives is the goal, more abortions are performed in four hours than people killed in an entire year with rifles. And while a rifle ban would not guarantee one life saved, a ban on abortion would save close to 1 million lives annually.
Red-flag laws present several concerns. We have due process rights and protections against search and seizure; given the current political climate of doxing, character assassination and false reporting against people with different ideologies, the red-flag law itself raises many red flags and presents numerous opportunities for abuse.
A common-sense step would be to end gun-free zones, as those are where 98% of mass shootings happen. Gun-free zones are where people who obey gun laws are made easy victims for people who don't obey gun laws, so it only makes sense to end them.
Sadly, there are no solutions to this problem, only the moral obligation to not make innocent people defenseless against people who are not stopped by any laws—old or new. And until we're ready to have that difficult discussion, further "fixes" will only continue to put innocent people in harm's way.•
__________
Rep. Jim Lucas is a Republican state legislator from Seymour and represents House District 69. Send comments to ibjedit@ibj.com.

Click here for more Forefront columns.
Please enable JavaScript to view this content.