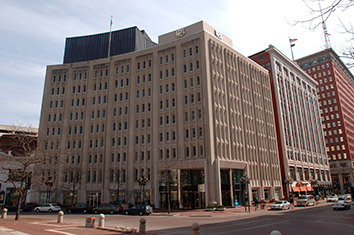 AES Indiana is suing more than a dozen insurance companies, claiming they have refused to indemnify and defend the utility for coal-ash environmental cleanup that could exceed $177 million at three generating plants.
The utility, formerly known as Indianapolis Power & Light Co., filed the suit Tuesday in Marion Superior Court.
The complaint concerns massive amounts of toxic coal ash that AES Indiana dumped in large, unlined landfills near rivers or ponds over decades at its Petersburg, Harding Street and Eagle Valley power stations.
Coal ash, which is a byproduct of burning coal to generate electricity, includes a wide variety of toxins–formally called "coal combustion residuals" or CCRs–including arsenic, lead, mercury and thallium.
For years, the dumping of coal ash in nearby ponds and landfills was not regulated by U.S. Environmental Protection Agency. But that has changed over the past decade or so, as the EPA began tightening regulations.
In 2010, the agency said it was considering the regulation of coal ash for the first time under the Resource Conservation and Recovery Act, a sweeping law that governs the disposal of solid and hazardous waste.
In succeeding years, it has begun enforcing and enlarging the cleanup rules, first classifying soil or clay-lined impoundments as "unlined." Then it set a deadline of April 11, 2021, for such sites to stop receiving waste and begin closing if those units are either unlined or failed aquifer standards.
The EPA also granted facilities additional time to find storage solutions for coal ash in order to stop receiving waste and begin the closure process.
AES estimated that the environmental liability at its Petersburg generating station will exceed $77 million, while the liability at its Eagle Valley station in Martinsville and its Harding Street station in Indianapolis will exceed $50 million each.
"No one at AES Indiana expected or intended the damage or liability that has only recently arisen as a result of the new regulations governing the past placement of CCR in the units at Petersburg, Harding Street and Eagle Valley Generating Stations," the complaint said.
AES Indiana said it bought general liability or umbrella insurance coverage from the companies between 1950 and 2012. The utility said has paid in full the required premiums on all the policies and claims the defendants breached their contacts.
"As a direct and proximate results of the defendant insurers' respective breach of the policies, AES has incurred damages currently recoverable under the policies and will continue to incur substantial additional sums, damages and expenses," the utility's complaint said.
AES Indiana also claims the insurers engaged in unfair practices, including misrepresenting policy provisions and failing to act promptly on claims.
The defendants are American States Insurance Co., Associated Electric & Gas Insurance Services Ltd., California Union Insurance Co., Energy Insurance Mutual Ltd., Federal Insurance Co., Gibraltar Casualty Co., Indemnity Insurance Co. of North America, Indiana Insurance Co., Insurance Co. of North America, International Surplus Lines Insurance Co., Lexington Insurance Co., Royal Indemnity Co., Home Insurance Co., Zurich General Accident and Liability Insurance Co. Ltd., and Zurich Insurance Co.
AES Indiana provides electricity to more than 500,000 residential, commercial and industrial customers in central Indiana. It is a unit of Arlington, Virginia-based AES Corp.
Please enable JavaScript to view this content.