Fourteen months ago, Bioanalytical Systems Inc. made a splash when it appointed a new chief operating officer to oversee operations at its three sites in Indiana and Missouri.
The West Lafayette-based company, which specializes in screening and analyzing new drugs for small biotech and pharmaceutical companies before they are tested in humans, issued a press release, announcing that Thomas Oakley, a 20-year industry veteran, would help coordinate operations across two states.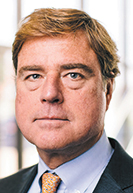 "Tom's vast experience and mentorship is a tremendous asset to us as we continue to unify operations and grow the company," said Robert Leasure Jr., the company's president and CEO, in the release.
But barely a year later, Bioanalytical Systems has quietly parted ways with Oakley—this time without issuing a press release or giving a reason. In a June 17 government filing, the company said it had entered a separation agreement under which it would give Oakley five months of severance pay in return for his agreement not to sue or make any disparaging remarks.
The departure—the latest in a series of high-level turnovers in the executive suite in recent years—comes amid recent signs of stability, turnaround and growth for a company that just three years ago was on the verge of sinking, as its business was faltering and it was defaulting on its bank loans.
Oakley could not be reached for comment. In an interview, Leasure, his boss, simply said, "It was time to move on."
"I think it's just a part of our evolution as we grow, and making sure we have the right team members in the right place at the right time," said Leasure, a turnaround expert who joined Bioanalytical Systems two years ago.
The company has lost money in six of the past 10 years, for a total of $14.4 million worth of red ink. It saw revenue fall nearly 40% in just five years, from 2011 to 2016.
The following year, its auditor, RSM US LLP, said it had doubts the company could continue as a "going concern"—language that often indicates a bankruptcy or dissolution is not far off.
In the past few years, however, Bioanalytical Systems has shown signs of stabilizing. Revenue more than doubled, to $44.6 million, from 2016 to 2018. In the past three years, the company has been on an acquisition tear, buying a spate of companies and expanding its footprint and tripling its workforce.
"We've had a lot of growth," Leasure said. "We've had to invest a lot in recruiting, restructuring, acquisitions in order to accomplish that growth. And we continue to do that. We are quite pleased with our performance today."
The company has taken on millions of dollars in debt to finance its acquisitions and turnaround, and is betting it can emerge stronger and become profitable again. But the strategy clearly carries risks. The company's most recent annual report to investors says its ability to service its higher debt "will depend, in part, on the success of our operations and our ability to generate sufficient cash flow therefrom."
Verdict still out
It's a turnaround story worth watching, to see if management's strategy will work, despite a history of red ink and frequent executive turnover. For a company that's been around for nearly 50 years, Bioanalytical Systems is still a "Can it pull it off?" kind of corporate cliffhanger.
Part of the difficulty, perhaps, is that what Bioanalytical Systems does is so highly specialized that not many outsiders can understand it at first glance.
It acts as a third-party, contracted researcher, helping biotech and pharmaceutical companies develop drugs. It offers screening and pharmacological testing, safety testing, formulation development and quality control services. It also offers continuous monitoring of chemical changes in products and measures drugs for toxicology and tolerability.
The company does not disclose its customers, other than to say they include pharmaceutical, biotechnology, biomedical device, academic and government organizations.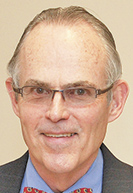 Like many contract research organizations, Bioanalytical Systems traces its roots to a college researcher. In this case, it was Peter Kissinger, a Purdue University chemistry professor who had an idea for tools that could help the industry.
He wanted to find new ways to measure chemical substances such as neurotransmitters at the end of nerve fibers that relay impulses to other fibers in the body. He set his sights on projects in psychiatry, neuroscience and drug metabolism, where researchers needed to make accurate chemical measurements.
With just $365, Kissinger started an instrument business in his garage in 1974. The young company both made instruments and did research under contract. It later moved to Purdue Technology Center.
"I'm a measurements person," Kissinger told IBJ in 2018. "I like to be able to take measurements that are helpful in making good decisions."
And over the years, Bioanalytical Systems racked up its share of successes. The company contributed to the development of macrocyclic antibiotics, a novel class of drugs for the treatment of c. diff, a serious illness that causes diarrhea and colitis. It worked on the idea of a cocktail therapy for HIV in the 1990s. And it helped drugmakers seeking treatments for a whole array of neuroscience disorders.
The company went public in 1997 on the Nasdaq exchange under the ticker BASI to raise more capital and expand operations.
Kissinger, the CEO, and his wife, Candice, senior vice president for research, stepped down from the management team in 2007, after building it into one of the largest contract research firms in Indiana's life sciences sector.
But within two years, they were publicly rebuking the new management team, writing letters to the board and the Securities and Exchange Commission, complaining about steep losses they said resulted from fast-rising expenses. They criticized the size of the new management's bonuses and "golden parachutes" and those managers' small financial stake in the company.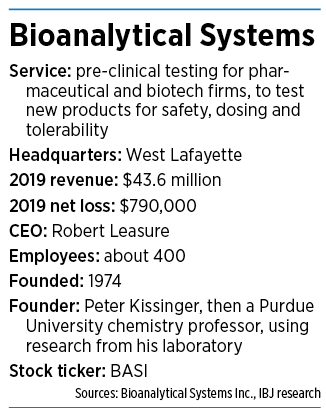 More turnover
By this time, the company was struggling to stay in the black. It had last turned a modest profit in the fiscal year that ended in September 2007, earning $926,000 on $45.2 million in revenue. In 2008, it lost $1.5 million on $41.7 million in revenue.
In 2010, the company appointed a new CEO, Antony Chilton, and reworked its bank loans to have less debt and more time to pay it off. But some big investors were still in a foul mood.
Tom Harenburg, a Wisconsin stockbroker who held 5.6% of the company's stock at the time, told company executives on a conference call in 2011 they needed to grow even faster if they hoped to recoup all the business lost since the recession hammered the company in 2008.
"The key here is, you guys have got to get revenue up to $40 million and doing it in single-digit growth, it's going to take a month of Sundays to get us there," Harenburg said.
Management promised to work harder, but apparently not fast enough for the board. The following year, Chilton was out as CEO. During his tenure, Bioanalytical's shares lost 18% of their value, after losing nearly 80% of their value in the two years before he took the reins.
The board appointed newly arrived Chief Financial Officer Jacqueline Lemke as interim CEO.
By 2012, Lemke had laid out an aggressive cost-cutting plan. The company closed a facility in Oregon it had gotten as part of an acquisition and moved those operations to West Lafayette. It also began cutting millions of dollars a year in annual operating expenses here. Things seemed to be on a good course—for a while.
By 2016, however, the company found itself in financial trouble again. It sold fewer analytical instruments and saw revenue for contract services also fall, due in part to a lower demand for certain studies comparing drugs and for a lower number of samples analyzed. Total revenue fell 10% and profit plummeted 41%.
"We are intensifying our efforts to improve our processes, embrace change and wisely employ our liquidity position," the company said in its 10-K that year.
Bioanalytical Systems also fell into default with Huntington Bank on its loans and credit facilities and warned investors that, if the bank demanded repayment, the company would not have enough money to satisfy the obligation. It began to renegotiate with the bank, including possibly selling and leasing back its West Lafayette property.
In November 2016, Lemke resigned and the company began a search for a replacement.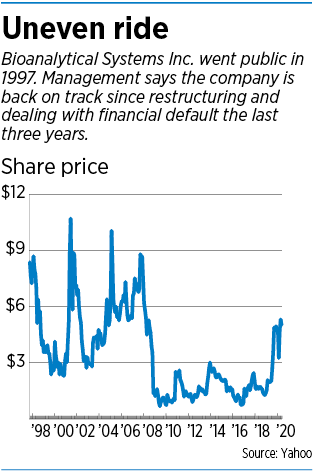 A positive turn
In the interim, the board brought in a management consulting firm, LS Associates LLC, that had worked with more than 300 companies over 16 years. The turnaround firm's managing partner and president was Robert Leasure, who would work with Bioanalytical Systems for more than two years as an outside consultant before being hired as CEO in January 2019.
During his time as consultant to Bioanalytical Systems, Leasure helped the company emerge from default. He helped negotiate the acquisition of Seventh Wave Laboratories, a St. Louis-based contract research organization for the pharmaceutical industry founded by former scientists at Pfizer and Pharmacia.
When Bioanalytical Systems announced Leasure's hiring as CEO, it gave him credit for helping to stabilize the company.
"His vision, strategy and successful execution track record are exactly what [we] need as we enter our next phase of growth for the company," said Gregory C. Davis, BASI's chairman and a chemist who formerly worked for Eli Lilly and Co. in biotech product development and global brand teams.
Leasure said that, having helped pull the company out of crisis mode, he is positioning it for more growth. Last year, the company bought Smithers Avanza Toxicology Services, a contract research organization based in suburban Washington, D.C., that specializes in pharmaceutical toxicology and vaccine safety.
It also bought Pre-Clinical Research Services Inc., a provider of surgical and medical-device contract research services based in Fort Collins, Colorado.
After all the acquisitions and some internal growth, the employee headcount shot up from 125 to about 400.
"My first year was really kind of restructuring, refinancing and calming the waters there," Leasure said. "And then we went into this aggressive growth mode."
Along the way, he made several hires: a new chief financial officer, a head of client experiences, a chief commercial officer, a vice president of pathology and more. He also hired Oakley—the man who left just last month—as chief operating officer.
Leasure rebranded the largest part of the company—the services division that accounts for more than 90% of revenue—under the name Inotiv.
Good vibes
And Bioanalytical Systems is getting praise these days across the Indiana life sciences industry.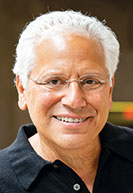 Richard DiMarchi, a chemistry professor at Indiana University who has set up six companies since retiring from Eli Lilly and Co. in 2004 as head of biotechnology research, said the Inotiv unit has conducted studies in support of research for rare endocrine disorders at DiMarchi's latest company, MBX Biosciences Inc.
"They have conducted numerous monkey studies in support of MBX through the COVID period and have not missed a beat," he said.
He added that other top officials in the company and on the board were highly respected in the Indiana life sciences community.
"I've always observed that the fundamental ingredient to success as a life science contract research organization is deep technical knowledge and, from the individuals and part of the organization I know well, they have it in spades," DiMarchi said.
Today, the Kissingers, who founded the company and still own about one-quarter of the shares, sound satisfied that things are back in good hands. Pete Kissinger said Leasure and his team are doing an "excellent job."
"Bob is a very hands-on guy backed by a solid board and great operating team at the several locations," Kissinger said.
He added: "I personally hung on to this baby too long. We needed new blood with new ideas."
Yet the company's turnaround is still decidedly not a foregone conclusion. Last year, Bioanalytical System saw its loss widen, from $194,000 to $790,000.
And it seems to be struggling to get its message out. No analysts seem to follow the company or write research reports about it, according to Yahoo and several local investment firms. Company shares are trading for about $5, up from $2 last summer. But the whole company is still valued at only $55 million, making it among the smallest of publicly traded companies.
Meanwhile, Oakley's departure as chief operating officer seems to have created some new uncertainties over who is running daily operations. Oakley was the second-highest-paid executive in the company, with a compensation package of $301,000, according to the most recent proxy statement available.
Leasure said that, for the time being, Oakley's duties will be spread out internally, but he acknowledged he didn't have a permanent candidate ready to step in and make sure the operations would run smoothly.
"We have not announced and don't have anybody identified to fill that role," Leasure said. "But it's something we may look to fill over the course of the year."•
Please enable JavaScript to view this content.