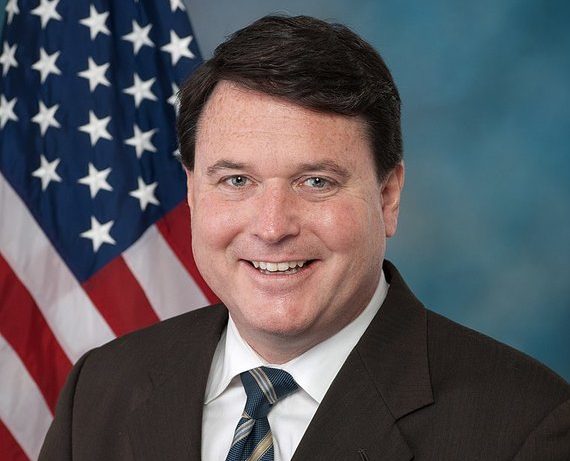 Indiana Attorney General Todd Rokita is suing the global chapter of Black Lives Matter for what he says is noncompliance with his office's request for financial documents and tax information.
In a Thursday news release, Rokita's office announced the lawsuit is part of an investigation launched in February into how the organization was using donations from Hoosiers.
The office claims the Black Lives Matter Global Network Foundation published a report in 2020 that said it had raised more than $90 million, with more than $21 million of that going to 30 local chapters, including one in South Bend. But Rokita's office said an IRS filing by the organization for the first half of 2020 listed the organization had reported zero in revenue, expenses, and assets.
The attorney general's office in February had requested information and documents from the organization to "ensure transparency to donors and guarantee funds donated by Indiana residents are used for their intended purpose and not for the personal benefit of BLM directors," according to the release. Black Lives Matter never responded to that request, so Rokita filed the lawsuit with the intent to force the organization to comply.
"Protecting Indiana consumers from this house of cards is critical," Rokita said in a written statement.  "There are concerning patterns of behavior from this organization, and we will do what it takes—including this lawsuit—to get to the bottom of it."
In a written response to the lawsuit, the South Bend BLM chapter said it was "fully cooperating with the investigation and have been in communication with the Attorney General's office since March. Any reports that may suggest otherwise about our chapter are untrue. We have worked tirelessly for our South Bend community and have taken steps to avoid unnecessary distractions that might divert us away from our community work.
"Please rest assured that no member of this organization has engaged in self-dealing, and we have used all of our resources to improve our community. We know that accountability and transparency are important to all who support our work. In our mission to serve our community, we believe it is best to cooperate with the Attorney General's investigation by providing what his office requested in their fact-finding venture.
"We have nothing to hide and we will not be derailed. It is our duty to fight for our freedom. It is our duty to win."
The Indiana Democratic Party released a statement calling Rokita's suit a "partisan stunt."
"Todd Rokita's lawsuit against Black Lives Matter has little to do with the law itself and more to do with a national partisan agenda," spokesperson Drew Anderson said in written remarks. "If Rokita really did care about the rule of law, he wouldn't have supported the Indiana GOP's effort to overturn the 2020 presidential election AND he would hold Republican leaders accountable for breaking election laws—neither of which have happened. Rokita consistently shows the Indiana GOP has no plan for the state's future—just partisanship.
Indiana is not alone in threatening legal action against the Black Lives Matter global chapter. In January, California and Washington threatened legal action and ordered Black Lives Matter to stop collecting donations, saying the organization failed to submit its charity tax filings in both states. The organization has since taken down donation pages from its website.
In early February, Rokita began publicly questioning the finances of Black Lives Matter in interviews with Fox News and the Washington Examiner. His various remarks were in response to reports from the Washington Examiner and New York Magazine that the organization's finances were "murky" and leaders were not transparent on who is in charge of $60 million it claimed was in its bank accounts.
"It appears that the house of cards may be falling, and this happens eventually with nearly every scam, scheme, or illegal enterprise," Rokita told the Examiner in a February interview.
Rokita also told Fox News at that time that Indiana was "going to pick up this matter and we're going to get to the bottom of it."
Please enable JavaScript to view this content.