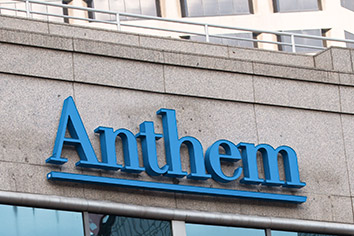 Indianapolis-based health insurer Anthem Inc. and its charitable foundation said Monday they are pledging $50 million over the next five years on programs they say will directly address racial injustice and health inequities.
The organizations said the investments will reinforce long-standing partnerships with national and community organizations "that are working tirelessly to combat systemic racial inequality and health inequities."
Some of the money will be used to support community partners to help "revive and rebuild neighborhoods" in Indianapolis and other cities. It will also be used, in partnership with not-for-profits across the country, for unspecified health opportunities, economic development and job creation.
Neither Anthem nor its foundation provided details on which specific programs or communities would receive the money. The company did not immediately respond to inquiries for additional details.
The announcement comes on the heels of weeks of social unrest in dozens of cities across the United States to protest police brutality and racial injustice against black Americans.
The Anthem Foundation, the philanthropic arm of Anthem Inc., partners with more than 4,000 not-for-profit organizations that identify health care needs, according to the announcement. The Anthem Foundation, based in Indianapolis, had assets of about $101 million, according to its 2018 tax return, the latest available online.
"The effects of COVID-19, together with the recent social unrest, have further illuminated the racial inequities and health disparities that have historically plagued our communities for far too long," said Gail K. Boudreaux, president and CEO of Anthem, in written remarks. "These local communities, where we live and work, are also where we serve others through the lens of inclusion, acceptance, and belonging. That focus will not change. We pledge to be a leader and work in solidarity with our communities to challenge the status quo, and address the factors driving disparities in our health care system and in society."
In addition, Anthem said it will provide a one-for-one match for employee contributions to the following organizations: National Urban League, United Negro College Fund, National Association for the Advancement of Colored People, Boys and Girls Clubs of America, Race Forward and United Way.
Please enable JavaScript to view this content.