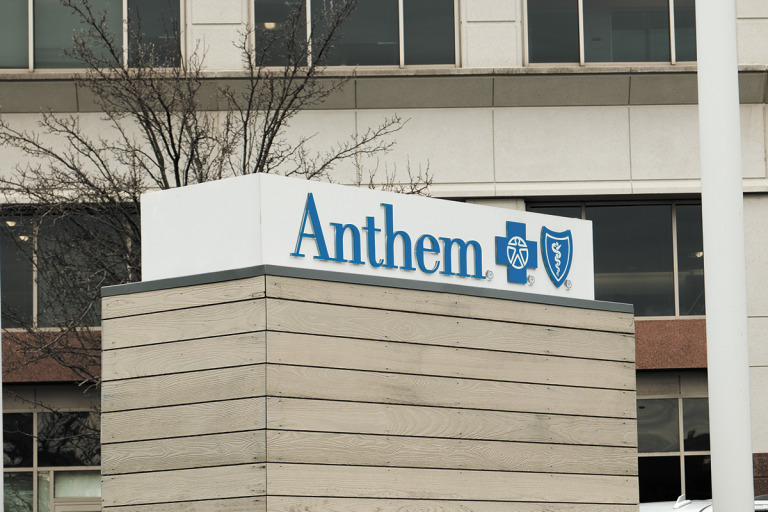 Anthem Inc. on Wednesday raised its forecast for this year's earnings after reporting quarterly profit and revenue that exceeded analysts' expectations.
The Indianapolis-based health insurance giant said it had a first-quarter profit of $1.8 billion, or $7.39 per share, compared with a profit of $1.7 billion, or $6.71 per share, in the first quarter of 2021.
Earnings, adjusted for one-time gains and costs, were $8.25 per share, easily exceeding expectations. The average estimate of 19 analysts surveyed by Zacks Investment Research was for earnings of $7.81 per share.
Anthem said it now expects adjusted net income of more than $28.40 per share for the full year, compared with its prior forecast of more than $28.25 per share.
The health insurer posted revenue of $38.1 billion in the first quarter. Its adjusted revenue was $37.89 billion, topping the estimate of $37.36 billion from 16 analysts surveyed by Zacks.
Medical enrollment at Anthem reached 46.8 million members as of March 31, an increase of 3.3 million, or 7.5 percent, from the prior year. Much of that increase was driven by government business enrollment, which rose by 2.1 million.
Anthem shares have climbed about 12% since the beginning of the year and 36% in the last 12 months. Shares were up 1.6% Wednesday morning, to $525.54 each.
Please enable JavaScript to view this content.