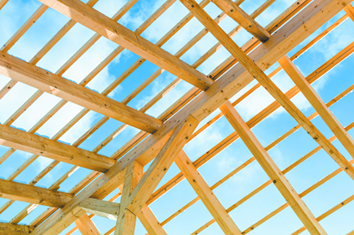 A 14-month streak of rising activity in the central Indiana residential construction market came to an end in August, according to the latest numbers from the Builders Association of Greater Indianapolis.
Builders in the nine-county Indianapolis area filed 756 single-family building permits during the month, down 2% from August 2020, when 771 permits were filed.
Monthly permit filings in the area haven't fallen on a year-over-year basis since May 2020, during the early days of the pandemic. Filings have risen in 19 of the past 21 months.
Despite the slight monthly decline, permit filings are still on pace to have their biggest year since 2005.
So far this year, 7,295 permits have been filed in the area, up 34% over the first eight months of 2020. More filings have already been filed this year than in all of 2019 (6,968).
The small drop in filings in August likely reflects a slowdown in builders' ability to deliver new homes rather than a reduction in demand. Builders have been hampered by shortages of labor, constraints on materials and a lack affordable building sites.
County by county
– In Marion County, permit filings were up 19%, from 128 in August 2020 to 152 last month.
– New-home hotbed Hamilton County saw 202 filings last month, a year-over-year decrease of 10%.
– Hendricks County's numbers dropped 10% in August, to 112.
– Hancock County saw permits rise 21%, to 91.
– Johnson County saw a 1% decrease in filings last month, to 67.
– Filings were down 5% in Boone County, to 60.
– Madison County filings decreased 31%, to 31.
– Morgan County filings rose from 18 to 37, an increase of 106%.
– Filings dropped from 25 to four in Shelby County.
Please enable JavaScript to view this content.