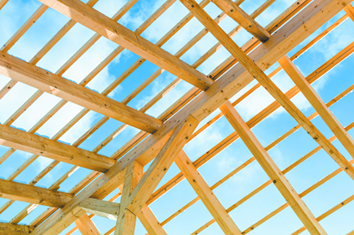 A lack of available lots and continuing supply-chain issues are slowing homebuilding activity in central Indiana, according to the Builders Association of Greater Indianapolis.
Builders in the nine-county Indianapolis area filed 933 single-family building permits last month, down 17% from March 2021. Permit filings have fallen on a year-over-year basis for the past three months and in six of the past eight months.
Builders are coming off their busiest year since 2005, but 2022 has started out on a downswing. Builders filed 2,296 permits during the first three months of the year, a 15% decrease from the same period a year ago.
"Lower year-to-date permit numbers are a direct result of a developed lot shortage," Jerrod Klein, vice president of sales and marketing for Pyatt Builders, said in statement issued by BAGI. "In addition, builders now find themselves in the unusual position of being forced to pace home starts within an unprecedented lack of labor and supply availability. Demand for new homes continues to be greater than builders can satisfy, and this demand is escalated by historically low levels of existing homes available on the market."
Permit filings increased in only three of the area's nine counties in March.
County numbers
– Marion County reported 124 single-family building permit filings in March, a year-over-year decline of 29%.
– Hamilton County, typically a new-home hotbed, saw filings sink 28% in March, from 387 to 278. Year-to-date filings are down 30% in the county.
– Hendricks County's numbers fell 23% last month, to 121.
– Hancock County saw March permits increase 13%, to 103.
– Johnson County experienced a 27% decrease in filings last month, to 77.
– Filings dropped 4% in Boone County last month, to 90.
– Madison County filings were up 37%, to 111.
– Morgan County filings rose 42%, from 19 to 27.
– Shelby County filings drop from 17 to 2.
Please enable JavaScript to view this content.