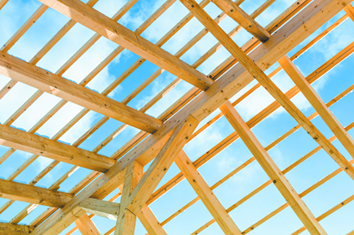 The local homebuilding industry continued to see a slump in demand for new houses in central Indiana in February.
Builders in the nine-county Indianapolis area filed 425 single-family building permits in February, down from 711 in the same month of 2022—a decline of 40%, according to the latest statistics from the Builders Association of Greater Indianapolis.
February's year-over-year percentage decline was a tick higher than 39 percent drop seen in January.
Filings have fallen on a year-over-year basis for the past 14 months and in 17 of the past 19 months.
Steve Lains, CEO of BAGI, said even though permit filings are down significantly compared from a year ago, they aren't far from the pre-pandemic numbers seen in 2019. Builders filed 917 single-family building permits in the first two months of 2019, compared with 831 in the first two months of 2023, a drop of 9.3%.
"Permit and building activity we have seen over the last several months is much more aligned with what we saw prior to the pandemic and before the record-setting, booming home construction we saw between 2020 and the beginning of 2022," he said in written remarks.
County numbers
– Marion County saw a 51% drop in permit filings in February on a year-over-year basis, with filings falling from 115 to 56.
– Boone County filings fell 13%, from 46 to 40.
– Hamilton County, typically the busiest area county for home construction, saw filings sink 24% in February, from 217 to 164.
– Hendricks County's numbers fell 56%, to 77.
– Hancock County saw a 59% drop in filings, to 35.
– Johnson County experienced a 31% decrease in filings, to 24.
– Madison County filings were down 25%, to 15.
– Morgan County filings sank 41%, to 10.
– Shelby County filings rose from zero to four.
Please enable JavaScript to view this content.