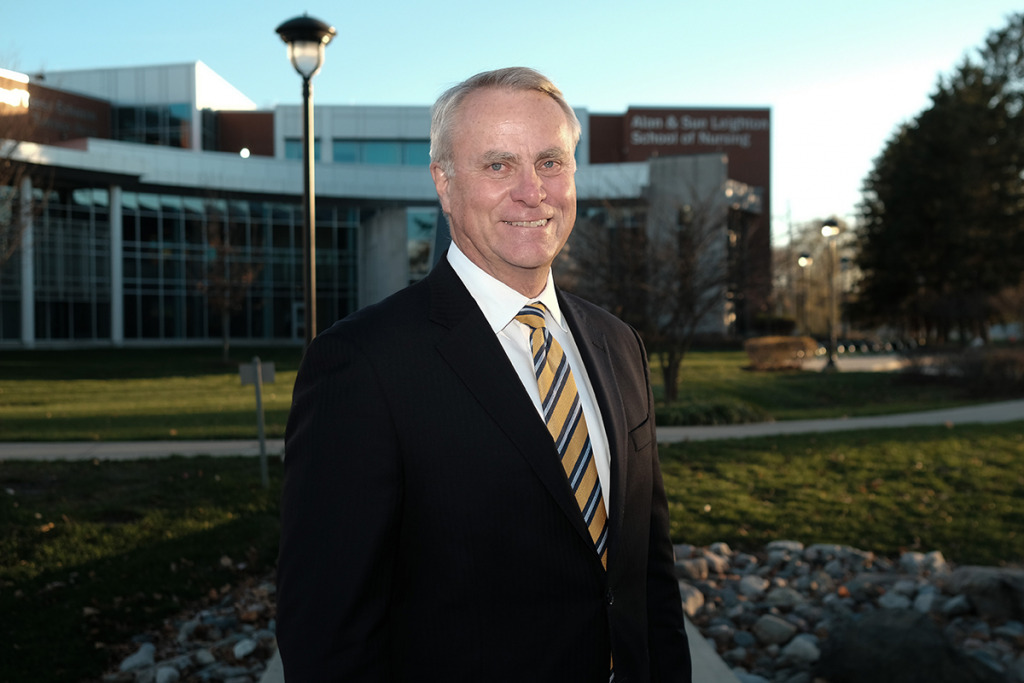 The leaders at Marian University are quite bullish about its future.
During a year filled with uncertainty for many industries, including higher education, the small Catholic university at Cold Spring Road and West 30th Street is preparing to embark on another ambitious project.
The school, which expects to serve 5,000 students this year, plans to launch its own engineering school, a project with estimated startup costs of $50 million.
The effort is aided by a $24 million gift from the Witchger family, leaving about half of the cost to Marian to raise from private donors.
The announcement came last month during a school year like no other. The pandemic has slammed the budgets of higher education institutions and uncertainty about the economy lingers. There are also ongoing concerns about a so-called higher education enrollment cliff that could hit beginning in 2025. That's when a drop in the number of U.S. college-age students will make it tougher for schools to fill up their freshman classes, a shortage that is expected to hurt small, private colleges the most and might lead to many consolidations and closures.
Yet, Marian University President Dan Elsener told IBJ he has no concerns about launching an engineering program. The university's enrollment numbers continue to grow, bucking national trends and giving him confidence the school is heading in the right direction.
Forbes reported last month that undergraduate enrollment in the United States fell 4% this year, while graduate enrollment has increased 2.7%.
But Marian might not be alone in bucking that trend. The Independent Colleges of Indiana says about 60% of its schools reported larger freshman classes in 2020 than in 2019. Jake Docking, the group's director of policy and research, told IBJ many of those colleges are thinking creatively about their offerings, providing new classes online as well as new programs.
"Providing the academic experiences students seek is invaluable in ICI colleges' recruitment activities," Docking said in an email to IBJ. "Marian continues to do this very well."
'Bold approaches'
Elsener has been a bit of a risk-taker since he was inaugurated as the university's eighth president in November 2001. He describes it as taking "bold approaches."
About a decade ago, he decided Marian should open the second medical school in Indiana. And over the past few years, the university has invested heavily in its educators college, making it a five-year program that awards students both a bachelor's and master's degree. It has also recently partnered with smaller colleges to begin offering two-year, associate's degrees.
In September 2018, Marian announced it was opening a two-year college in Indianapolis in collaboration with the former Saint Joseph's College in Rensselaer. The college welcomed its first class in June 2019.
As a result, Marian last year served nearly 5,000 students in some capacity, compared with about 1,000 students in the early 2000s. In coming years, the university expects that number to grow to 8,000 or more.
And this August, the university announced a merger with Ancilla College, near Plymouth in northern Indiana, to expand its offerings and footprint to a more rural part of the state.
"I would say our whole approach here is to take bold approaches," Elsener said. "And when you build momentum, you can take more bold approaches and execute at a higher level and accelerated fashion."
Fred Klipsch—a Marian trustee who donated $12 million to the college several years ago to elevate its educators college—said Elsener and his team have repeatedly shown they're capable of defining a strategy and putting together the wealth to execute it.
The university did that with the College of Osteopathic Medicine and with the educators college, where Elsener met a goal to raise $30 million for teaching scholarships and programs, he said. To date, Marian has actually raised $40 million, and the school has ranked in the top 3% for schools of education in the United States for clinical practice.
"Nothing generates fundraising success more than operating success," said Klipsch, who owned Indianapolis-based Klipsch Group Inc. from 1989 until he sold the audio-equipment company for $166 million in 2011. "You would expect them to be successful."
As a trustee, he said, he has no concerns about Marian's taking on the engineering school project.
Bring it in house
In 2019, the latest year for which official figures are available, Marian University enrolled 3,239 undergraduate and 1,289 graduate students, for a total of 4,528. That's up 65% from 2009, when about 2,700 students were enrolled.
And the university's STEM programs—biology, chemistry, mathematics, computer science, and exercise and sports science—have grown 40%, while enrollment in the dual-degree engineering program with Purdue University has doubled, leading the university to decide it's time to bring that degree in house.
Elsener said the university decided about 10 years ago to partner with Purdue to offer an engineering degree. Marian students take their core classes at Marian and their engineering courses at IUPUI, earning degrees from both Marian and Purdue. But that process can take five years rather than the traditional four years for a bachelor's degree.
Starting in fall 2022, students majoring in electrical and computer engineering, mechanical engineering and chemical engineering will be able to complete their degrees fully on Marian's campus. The university will continue its partnership with Purdue for other engineering degrees.
The projected $50 million cost of launching the engineering degrees includes facilities and equipment, endowed scholarships, endowed faculty positions, curriculum design and student recruitment. To date, the university has raised $2 million on top of the $24 million Witchger donation, Elsener.
The university will work with middle schools and high schools, especially those in Indianapolis, to recruit diverse students to the E.S. Witchger School of Engineering to meet growing demands in STEM-related industries, he said.
The project, he said, wasn't hatched in just a month or two. It's been slowly coming together for nearly 20 years. But it wasn't a go until the commitment from the Witchger family, which owns and operates Indianapolis-based Marian Inc. The manufacturer, founded in 1954, makes custom die-cut components for the medical, electronics and automotive industries. It has 10 locations throughout North America, Asia and Europe. The family gift memorializes company founder Eugene S. Witchger.
Leaning in
When COVID-19 hit, Elsener said, he decided to "lean into the disruption" rather than hold back.
"This doesn't mean we're reckless. We have a very good board. We meet constantly, looking at our cash and looking at all the various aspects" he said. "So, we're being very careful in terms of managing through it—but we're not pulling back."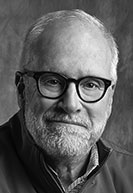 John Lechleiter, the former CEO of Eli Lilly and Co., and his wife, Sarah, have worked with Marian on various campaigns since Elsener was hired. Lechleiter said he's learned "never to doubt Dan Elsener."
He remembers thinking Elsener was crazy when he talked about starting a football team at Marian in 2007. And then again when Elsener tossed out the idea of a medical school.
Today, the football team has won national championships and Marian receives thousands of applications to its medical school each year.
Elsener, he said, is not only a visionary. He's also someone who can get things done.
"That's been the magic of Marian—not only that it's forward-looking … it's generated the wherewithal to actually pull these things off," Lechleiter said.
He predicted that Marian will find success in the engineering school, reaching students who might have never thought of going into engineering.
As for that enrollment cliff that has many in higher education worried, Elsener sees it as an opportunity. Marian is already partnering with other universities to expand its reach (in addition to the Ancilla College announcement, the university also has two satellite operations for its nursing program in Nashville, Tennessee, and Oklahoma City) and thinking through ways education will be delivered in the future, where lifelong learning will be required through master's degree, certificate programs and the like.
"Higher ed's never been more valuable," he said. "But we better act, react and plan for the future that is. Not the one we want to conform to us."•
Please enable JavaScript to view this content.