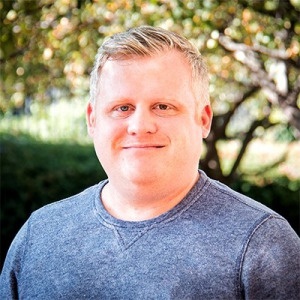 Automotive marketing technology provider Driven Data has closed on a $4.5 million round of growth capital, the Indianapolis-based company announced Tuesday.
The Series Seed B investment was led by entrepreneur and private investor Rick Gibbs and Hazelwood, Missouri-based JH Capital Group. Gibbs, who co-founded Dealer.com in 1998 and sold it to Dealertrack for $1 billion in 2014, has joined Driven Data as chairman as part of the investment.
Driven Data said it will use the funds to fuel more growth. The company said it has seen employment rise from 12 to 50 over the last 18 months and is hiring for positions in sales, customer service, software development and marketing.
Driven Data was founded in 2013 to provide software and services that help auto dealers understand and improve their marketing and in-store performance.
Jon Berna, founder and CEO of Driven Data, said auto dealers typically rely heavily on third-party data to target and track consumers and drive revenue, but increased privacy concerns and "dissolving support for third-party cookies" will soon make that strategy obsolete.
"In 2017, I imagined this day would come, where users were not going to accept being tracked through a trail of cookies all over the internet, and advertisers were going to be behind the 8 ball, not having an innovative solution that could talk to multiple data sources and scale and adapt to changing environments," Berna said in written comments. "Our team has been building a platform to solve this exact issue and go well beyond what current marketing software solutions can do."
Berna said Driven Data's new platform gives auto retailers access to first-party data that will increase leads, conversions and sales with zero reliance on cookies.
"To say Driven Data's platform is 'impressive' would be a huge understatement—it is visionary in the truest sense," Gibbs said in written comments. "As Google, Apple and Facebook re-write the rules around how advertisers handle privacy, targeting and measurement, companies are getting shut out of access to third-party data, leaving them spinning in circles sorting out how to integrate and leverage first party data from multiple sources. Luckily, Jon has done the work already so dealers can pivot and dramatically improve their marketing performance."
Driven Data said it has hired Liz Kelley as vice president of sales and media. Kelley was most recently with Comcast's Effectv and formerly president of Kelley and Kelley Marketing.
Please enable JavaScript to view this content.