Annie Kelly is a decorator, magazine writer, editor and author of seven design books. Born in Australia, Kelly trained as an artist and later became a decorator in Los Angeles, beginning with the renovation of Frank Lloyd Wright's La Miniatura in Pasadena. Her 2019 book, "Splash," features famous pools as well as chapters on pool elements including steps, edging, pool houses and outdoor furnishings. She and her husband, Tim Street-Porter – a photographer who does the pictures for her books – live in the Hollywood Hills and in Litchfield, Conn.
Kelly joined The Washington Post's recent Home Front online chat. Here is an edited excerpt.
Q: Do you suggest designing a pool closer to your home or setting it farther away on the property?A: Sometimes it's good to put a pool farther away from a house, because it becomes a destination, and you can make the most of the land. You would also need a pool house for food, shelter and bathrooms. It's attractive to find your pool right outside your door, but make sure it's in the right place in relation to the house.
Q: What have you learned about natural pools?
A: Dark-bottomed pools are a big trend, because people think they look more natural and less artificial. It does depend on the style of your main house and where you live. A bright blue pool will be more popular in Palm Springs, Calif., or Florida.
Q: We purchased a home years ago that had a kidney-shaped pool. I love swimming, but I came to loathe pool season because of the upkeep and cleaning. Should homeowners build simple-shaped pools that can use an automatic cover? Even with a daily cleaning service, we couldn't handle fishing everything out of the pool and worrying while we were away.
A: Kidney-shaped pools are out of date, possibly for the reasons you gave. There should be some sort of mesh available to cover your pool, provided it's a rectangular shape. The best would be if it could be controlled remotely.
Q: Are there any new tile or pattern finishes that are in vogue with pool design?
A: The most natural colors and materials are usually best. Finishes are expensive to replace if you get bored of a wild and crazy pattern. Look at the style of your house for a guide.
Q: We're considering digging a pool in our backyard, but we're worried about the upkeep and cost. What advice do you have for people who are exploring this option but aren't sure yet? Are there any designs or materials we should stay away from?
A: Keep the pool shape as simple as possible, such as a plain rectangle, and budget in a pool cover that you can easily use. Avoid wood decking, because you'll have to maintain it.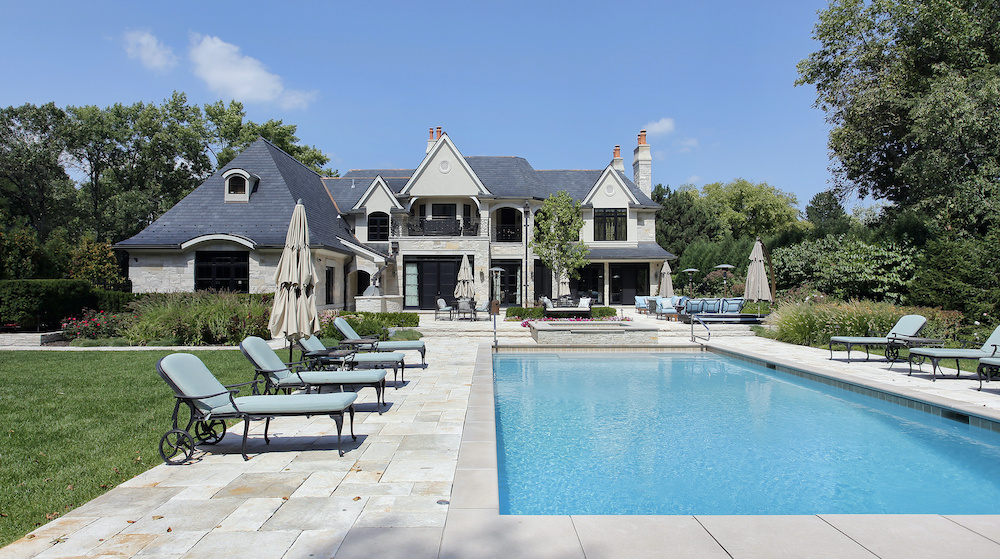 Q: I understand that costs to install a pool vary widely around the country. Is this true?
A: Yes. The engineering of a pool is a complex issue when soils and rocks vary so widely. For example, earthquakes are a problem in California, which adds to the cost of building a pool.
Q: What are the newest advances in pool design?
A: Infinity pools can be the most innovative, but there's a scary trend of having them hang off the sides of hotels and apartment buildings with glass bottoms.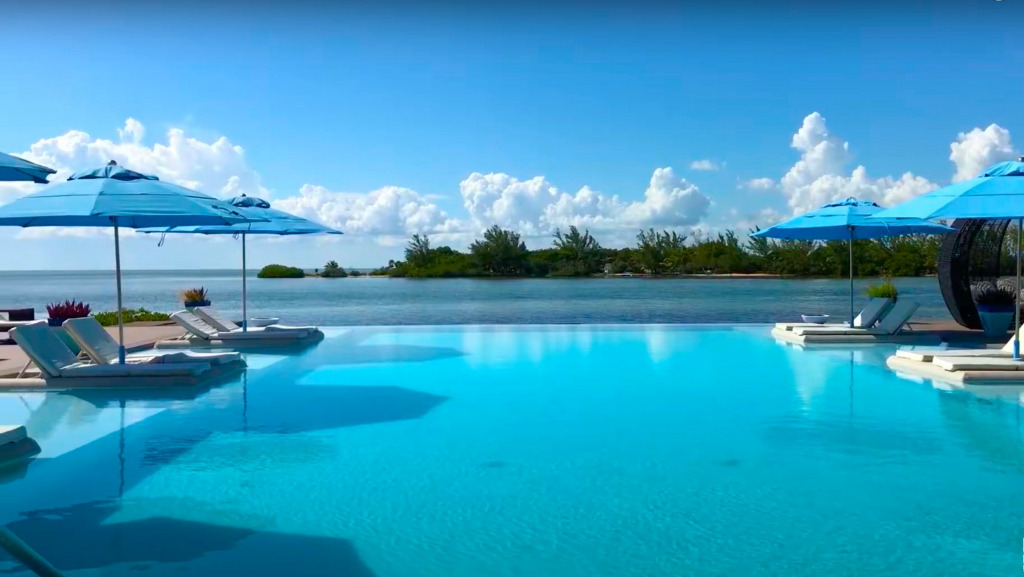 Q: Does having a pool add or detract from a house's value?
A: So much depends on where the house is situated. Sometimes, people with small children find a pool a negative because of security reasons or the extra maintenance. But in a hot climate, a pool will certainly add to a house's value.
Q: Have you noticed any trends or changes around pool sizes?
A: It usually depends on the size of the yard. Lap pools, which are long and thin, are probably the most radical change to the traditional pool size.
Q: How does having a swimming pool affect your homeowners insurance?
A: That will differ around the country, and you will have to follow the building code for where you live.
Q: What is the most surprising thing you've learned about swimming pools when writing about them? Why did you want to write about them?
A: Swimming pools can be the best place to be when you're outside; they're a great luxury and a place to keep fit. The most surprising thing about pools I've found is how easy it is to make their surroundings more beautiful.
Please enable JavaScript to view this content.