Most of the biggest gifts of 2019 went to higher education institutions outside the Circle City, but not-for-profits in the Indianapolis area did snag a few seven-figure donations.
Here are the top four local gifts.
$5 million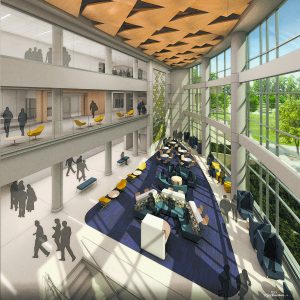 Recipient: Butler University
Donors: Craig Fenneman and Mary Stover-Fenneman
For: Several projects, including the upcoming expansion and renovation of the school's sciences complex and the recently opened new home of the Andre B. Lacy School of Business. The donation will also create the Craig Fenneman Endowed Scholarship for students pursuing an economics degree.
---
$3.1 million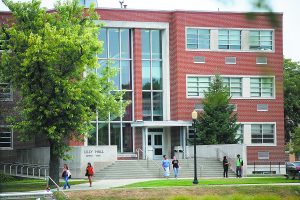 Recipient: University of Indianapolis
Donors: Gerald and Marjorie Morgan (estate)
For: Creation of the Gerald and Marjorie Morgan Endowed Professorship of European History. In September, history professor Lawrence Sondhaus was named first recipient of the position. Gerald earned his bachelor's and master's degrees in history from the school in 1973 and 1983, respectively. He served in the U.S. Army and later as a postmaster in Indianapolis. He died in 2007 and Marjorie died in 2017.
---
$2.4 million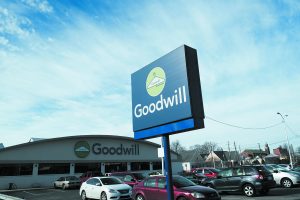 Recipient: Goodwill Foundation of Central and Southern Indiana
Donor: Peggy Miller (estate)
For: The Miller Family Fund for Success, which will help support education, health and employment programs. Miller, who died in 2018, was a longtime Goodwill Service Guild volunteer; her mother was the first U.S. clinical psychologist in the U.S. to work at a Goodwill organization. The gift will also support a fund established in her mother's name that provides internships for students pursuing vocational rehabilitation careers.
---
$2 million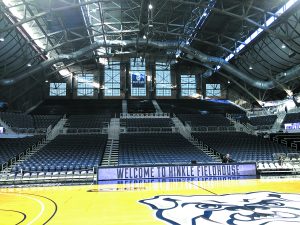 Recipient: Butler University
Donor: Efroymson family (family fund)
For: The second phase of Hinkle Fieldhouse renovations, and for athletic
scholarships. The family previously donated $1 million toward the Hinkle Fieldhouse project, which cost $10.75 million. Enhancements included
renovating the Efroymson Family Gym, adding air-conditioning to all public areas, and improvements to the men's soccer locker room.
---
Keeping it quiet
The exact amount of some big gifts is not shared publicly.
seven-figure gift
Recipient: Marian University
Donors: Phil and Brigitt Caito
For: Support of construction of a 57,000-square-foot residence hall to be named Caito-Wagner Hall. The facility is expected to house 210 students in 112 rooms. Construction is set to start in May, with the dorm opening in August 2021. The Caitos owned Caito Foods until it was purchased in 2017 by Michigan-based SpartanNash. The couple's daughter and granddaughter are Marian alumni.
Sources: IBJ research, Marian University
Please enable JavaScript to view this content.