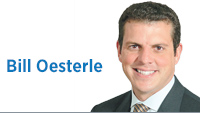 My boss Lesley leads excellent talks about politics. Recently, she cited an eye-opening statistic about the Indiana state Legislature. Women occupy only 35 out of 149 possible seats. That is 24%. Yet, women make up 51% of the population in Indiana. There are actually 100,000 more women in Indiana than men.
I have no idea why women are so badly underrepresented in the Indiana Legislature, but it sure seems worthy of research. However, there is one phenomena that I have followed for some time, and I don't like what I have seen. This is the curious case of lost female lieutenant governors in Indiana.
Lieutenant governors are a counter to male dominance in Indiana politics. Since 2003, we have had four female lieutenant governors and only one male. One hundred percent of the elected lieutenant governors in that period are women. Not bad. One might even call it a breakthrough.
No one does, however, because not one of those women became governor. In fact, not one of them ran for governor. The only lieutenant governor who did make it to the governorship during that period was the guy, Gov. Eric Holcomb. Interestingly, before 2008, every lieutenant governor since 1968 had run for, and usually won, the governorship. They were all men.
So what happened? First, I can tell you personally that each one of our female lieutenant governors has been excellent. They are exactly the type of people that you want holding Indiana's highest office. Yet, not one of them even made it to the primary ballot.
The state's first female lieutenant governor, Kathy Davis, lost her re-election bid in 2004. So, It's hard to draw much from that. Her successor, Lt. Gov. Becky Skillman, had extensive experience in the Indiana Senate, very good name identification and is just plain talented. She removed herself from consideration citing health reasons, and I take her at her word. Nonetheless, she was facing a very difficult battle for the nomination because forces in the Republican Party were pushing then congressman Mike Pence. It is very unusual for a good lieutenant governor to face that pressure.
Mike Pence's first lieutenant governor was Sue Ellsperman, another talented politician and leader. She didn't even finish her term. To this day, I don't know what actually happened. Her resignation to go lead Ivy Tech was sudden and announced by her boss, not her.
Gov. Pence appointed Eric Holcomb to replace her and things got really interesting. Gov. Pence resigned from his office and the gubernatorial ballot to run for vice president, and the Indiana Republican Central Committee faced the choice of whom to put on the ballot in his place. Lt. Gov. Holcomb, who had never won an election at any level, also faced an outside challenge. Congresswoman Susan Brooks expressed her interest in the position. Rep. Brooks is a proven political leader with successful election experience. She would have made a formidable candidate for governor.
The central committee selected Holcomb.
I am writing this because Gov. Holcomb has a female lieutenant governor. Her name is Suzanne Crouch. I don't know her well, but I like everything I have seen. Naively, I assumed she might get a shot at the nomination in 2024. Oddly, a lot of talk has already sprung up around the 2024 governor's race. Amazingly, among the several discussions I have heard, not one has even mentioned her.
I have no idea whether she is even interested in running. If she is, she may want to let people know soon or risk being pushed aside. If she isn't, I respect that, but we will have lost yet another chance to have our first female governor in Indiana.•
__________
Oesterle is the CEO at Tmap LLC. He managed Republican Mitch Daniels' first run for governor. Send comments to ibjedit@ibj.com.

Click here for more Forefront columns.
Please enable JavaScript to view this content.