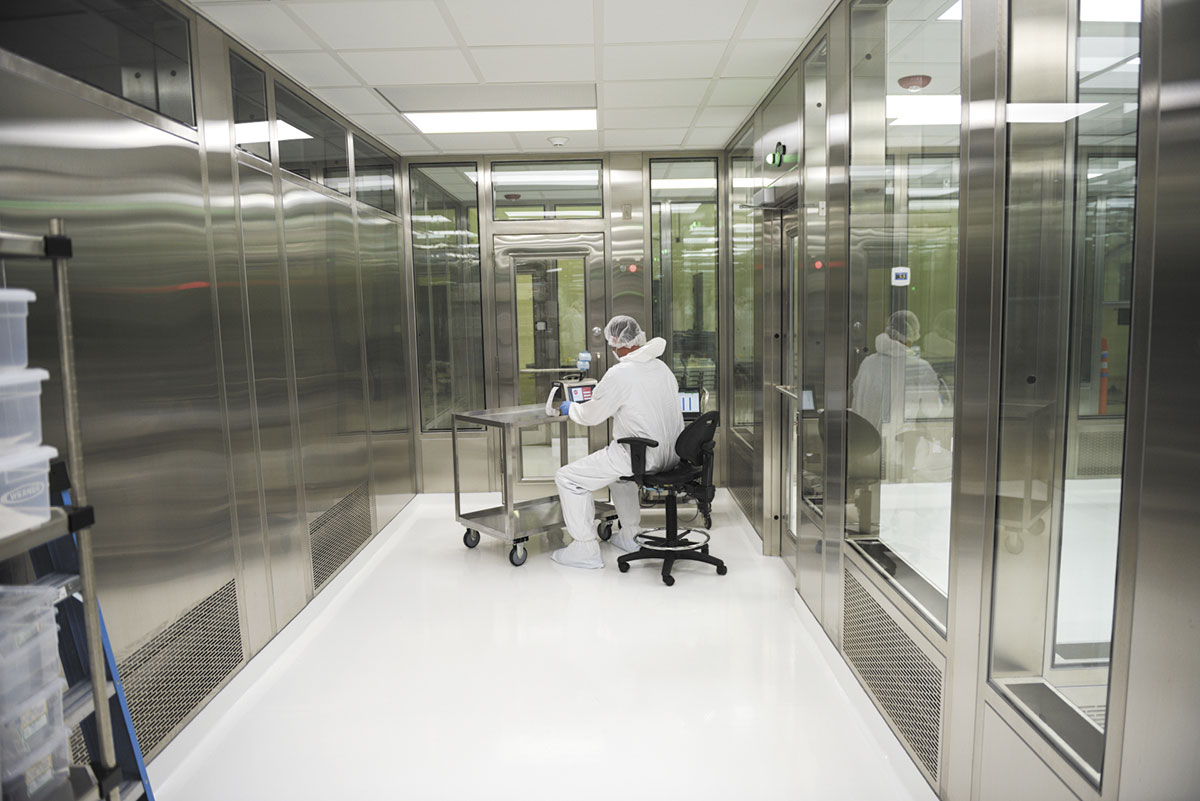 As news days go, Sept. 14 was a jolt for investors of Indianapolis-based biotech firm Point Biopharma Global Inc.
"Why Point Biopharma Global stock got crushed today," blared a headline at the Motley Fool, an investor website.
"Why Point Biopharma shares are getting hammered," said Benzinga, a market website.
"Point Biopharma shares slide," said MarketWatch, a financial website.
Indeed, the 3-year-old company's shares were getting battered, falling as much as 16% after the firm announced the previous evening it was pricing new shares of company stock at a discount.
The company was offering 13.9 million additional shares at $9—lower than its closing price of $10.17 that day. It planned to use the proceeds to fund research and for working capital and other general purposes.
The sale of so many new shares at an 11.5% discount rattled Wall Street. More than 4.36 million shares of Point Biopharma traded hands on Sept. 14, or about six times the stock's average daily volume.
The company has declined to explain why it offered the shares at a discount, other than to say the decision was made by its underwriters. But some observers say Wall Street is turning bearish on young biotechs, as rising interest rates threaten to cut into cash flows. Biotechs typically need hundreds of millions of dollars to test drugs.
"Not a lot of people are interested in investing in early-stage biotech companies now," Roger Lee, senior research analyst at Columbus-based Kirr Marbach & Co. LLC, told IBJ.
Point Biopharma is fighting hard to prove otherwise. It is moving aggressively to get its lead drug, a radioactive isotope called lutetium 177, through late-stage trials for prostate cancer. That trial is currently enrolling patients across 53 sites in North America and Europe.
Last year, the company spent $25 million to renovate a 77,000-square-foot building off Georgetown Road for use as a manufacturing plant. About 50 employees work at the site, and an additional 70 work remotely across the United States and Canada.

Timely production
In January, the plant began producing small batches of radioligand drugs for the company's late-stage trial for an advanced form of prostate cancer known as metastatic castration-resistant prostate cancer.
Radioligands are specialty drugs that are designed to deliver radiation to the site of cancer cells in a more precise manner than chemotherapy.
The drugs have two parts. The first is a ligand, which is a compound that acts like a self-guided missile, seeking out cancer cells based on certain biomarkers. The second is radioisotope, which acts like a nuclear warhead, but instead of exploding, decays and releases particles that damage the cancer cell's DNA, causing the tumors to shrink.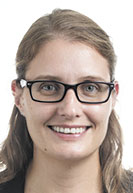 "These isotopes have existed before. We're not discovering new isotopes," said Justyna Kelly, the company's chief operating officer. "But we are testing them in new ways for medical and therapeutic purposes."
One advantage, she said, of making the isotopes in-house, rather than buying them from Europe and making the finished product here, is to mitigate the possibility of shipment delays in the supply chain.
That's important because radiopharmaceuticals begin to decay immediately after being manufactured. They have an extremely short shelf life—less than a week or two.
"Traditionally, radiopharmaceutical companies will purchase isotopes from a third-party supplier," Kelly said. "And oftentimes the supplies are not in the U.S.; they may be in Germany, Israel or other countries that require one or more flights to be able to bring that isotope right when we need it, just in time, in order to plug it into our drug product manufacturing process."
She added: "And so, if your isotope is late, or if it misses its flight, whatever may happen, it misses that window of opportunity, and you can't manufacture."
Yet the road ahead for Point Biopharma, like for many biotechs, is costly. The company has yet to launch a product and last year burned through more than $33 million in research and development costs, plus another $12 million in administrative and general costs.
The company ended 2021 with a loss of $45.9 million—more than triple the size of its loss just a year earlier of $13.4 million.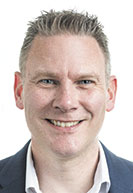 Even with that eight-figure loss, company executives insist they are on the right track. In March, when announcing the financial results, CEO Joe McCann painted a rosy picture of the company's progress.
"On January 1st, 2021, our company looked like many of its peers," he said in written comments. "Today, just over a year later, we are one of the only therapeutic radiopharmaceutical companies in the world manufacturing our own radioligands in our own manufacturing facility for our own Phase 3 trial."
The company announced preliminary results this month that the compound, known as PNT2002, showed a median survival benefit of 11.5 months in patients as well as no deaths and only a few symptomatic adverse events. The data reported was from a 27-patient cohort as part of an ongoing 400-patient trial.
'Very promising'
Point Biopharma has its share of believers. All nine analysts following the stock have "buy" ratings, and the median target price for the stock for 12 months from now is $22—nearly triple where shares are trading lately, in the mid-$8 range.
Cowen biotech analyst Boris Peaker told clients on Sept. 11 that the company's lead compound, based on preliminary results, was "very promising."
Other analysts predicted the results would turn heads on Wall Street and in medical clinics.
"We continue to believe that investors and physicians will likely view the data positively," William Blair biotech analyst Andy Hsieh wrote to clients on Sept. 12.
But the company is spending huge sums to advance its pipeline. Since it was formed in 2019, Point Biopharma has raised $457 million, including about $113 million from its stock offering earlier this month. The company has said it expects to incur "significant losses for the foreseeable future."
Some observers say Point Biopharma now has enough cash to last awhile. Brookline Capital Markets biotech analyst Kemp Dolliver told clients on Sept. 19 the company has enough money to last through late 2024. He raised his 12-month target price from $23 to $26, making him one of the most bullish analysts on the company's stock.
Point Biopharma has spent money to beef up its ranks, recently hiring an executive vice president for commercial strategy—a signal that it believes it is getting close to the point it will need to start marketing and selling the product commercially.
But it's unclear how expensive the drug will be or what the market opportunity is for Point Biopharma.
The treatment is not yet approved by the U.S. Food and Drug Administration, and the company has not yet disclosed a price. Treatment requires four doses, each separated by eight weeks.
The company declined to allow IBJ to speak with patients enrolled in the trial or the doctors and researchers monitoring patient progress, citing confidentiality.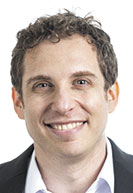 The company also has yet to capture the attention of the mainstream business press, including The Wall Street Journal or Fortune, which write extensively about biotech and pharmaceutical companies.
Company officials say that might be because radiopharmaceuticals have been around for decades, most prominently for treating thyroid cancer.
That might make the topic less glamorous than newer technologies, such as gene therapy, in which normal genes are transplanted into cells in place of missing or defective ones in order to correct genetic disorders.
"The reality is that people have been using radiopharmaceuticals for over 50 years," said Ari Shomair, Point Biopharma's chief of staff. "… But as cancer treatment becomes more precision-oriented and more personalized, tools like radiopharmaceuticals start to become increasingly important. So that's one of the reasons we're tremendously excited about this space."•
Please enable JavaScript to view this content.