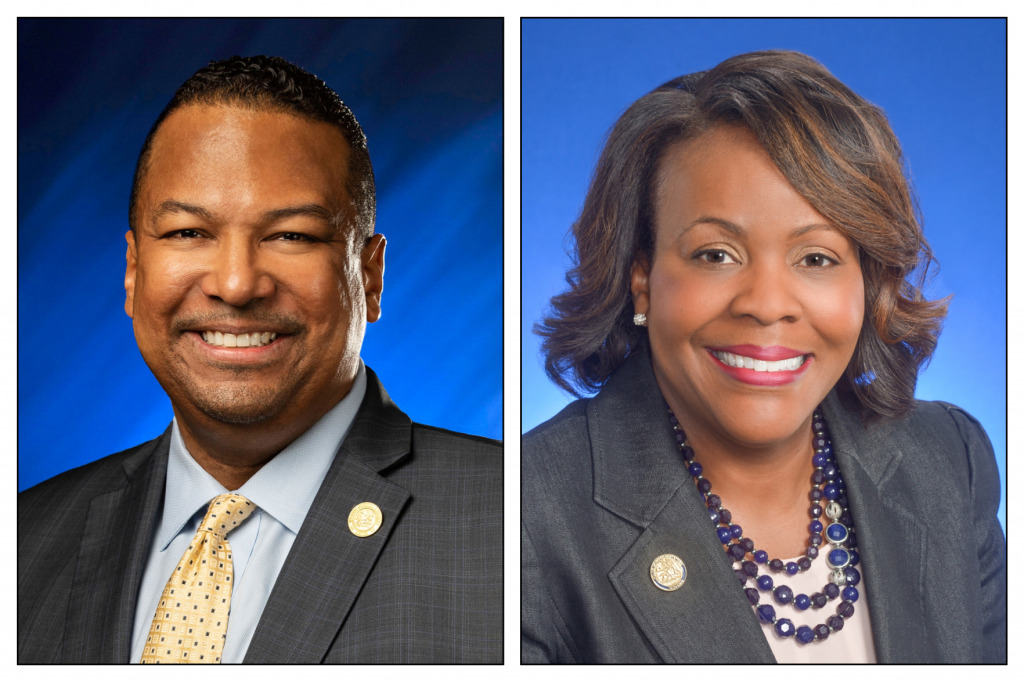 The Indiana Black Legislative Caucus has elected Rep. Earl Harris Jr., D-East Chicago, as chair and Rep. Carolyn Jackson, D-Hammond, as vice chair.
Harris, who formerly serviced as vice chair, succeeds State Rep. Robin Shackleford, a Democrat who is planning to run for mayor of Indianapolis.
"I'm very excited to begin this new chapter of chair of the IBLC," Harris said. "Over the next two years, we'll continue the work we've been doing for the past 44 years as a caucus to advance the needs of and improve the quality of life for African Americans, as well as all Hoosiers, throughout the state. We have a lot of important work to do, but I'm confident that the work we're doing is going to make a monumental impact for generations of Hoosiers."
Shackleford said she was proud of the advances from under her leadership, including helping to shepherd through a police reform bill.
"The bill, which was a priority for the IBLC, defines the use of chokeholds during arrests as lethal force and penalizes officers for intentionally turning off body and vehicle cameras," she said. "It also establishes procedures to decertify an officer who has committed misconduct, requires a law enforcement agency to request a potential hire's employment record, and requires officers to undergo de-escalation training."
In November, Shackleford announced that she planned to seek the Democratic nomination in the 2023 Indianapolis mayoral race, a move pits her against incumbent Mayor Joe Hogsett, who is seeking a third term.
If elected, Shackleford, 52, would be the city's first African American and first woman to be elected Indianapolis mayor.
Other new Black caucus leaders are:
Treasurer: State Rep. Renee Pack, D-Indianapolis
Parliamentarian: State Rep. John Bartlett, D-Indianapolis
Chaplain: State Sen. Andrea Hunley, D-Indianapolis
Please enable JavaScript to view this content.