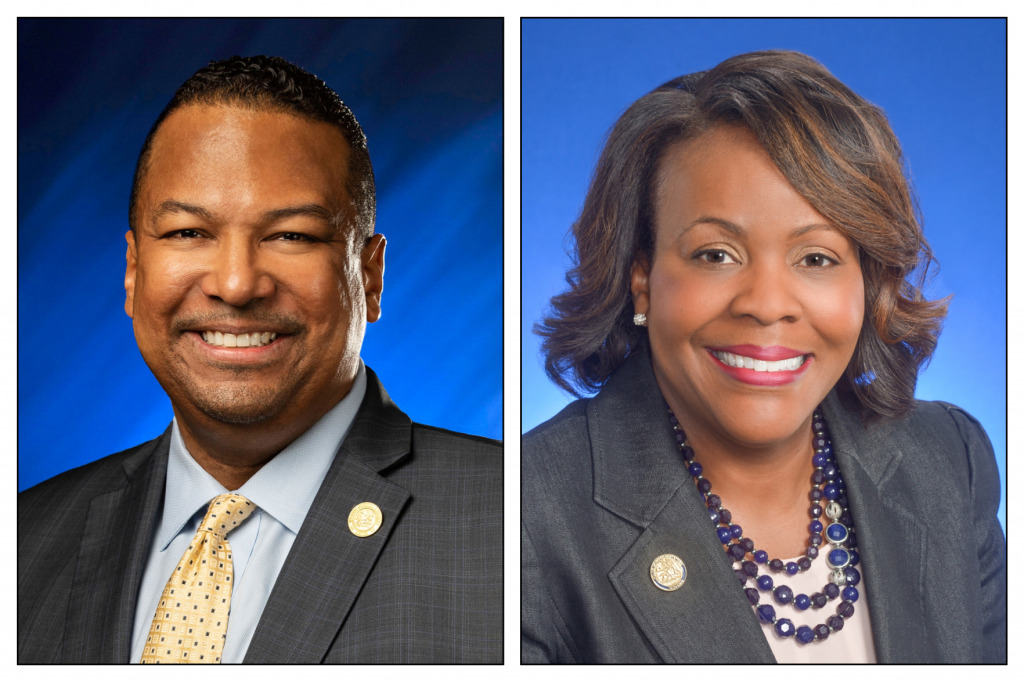 One of the Indiana Black Legislative Caucus' top priorities, the automatic enrollment of eligible students into the state's 21st Century Scholars program, might be able to navigate the Legislature's Republican supermajority due to Gov. Eric Holcomb's backing.

The Indiana Black Legislative Caucus' 2023 legislative priorities seek in part to close the education gap between white students and students of color. The IBLC is made up of Black House and Senate legislators who happen to all be Democrats, although the caucus would not exclude Republicans.
At the top of their agenda for 2023 is auto-enrollment in the 21st Century Scholars program. The program helps cover costs for eligible Indiana students at state universities and colleges, up to full tuition.
At a press conference Monday, IBLC Chair Rep. Earl Harris, D-Gary, said that despite being more likely to live in poverty, Black students and students of color are not proportionately represented in the program. 
According to not-for-profit education news site Chalkbeat Indiana, four in 10 Indiana students are eligible for the program, but only half apply. Harris said that he recommends the program to his constituents, but often the deadline has already passed by the time parents begin thinking about college.
"The parent doesn't know about it, the child doesn't know about it," Harris said. "And by the time we talk about it, it's too late."
On the House side, Harris has filed House Bill 1449. A sister bill will be carried by Sen. Eddie Melton, D-Gary, as Senate Bill 435.
The push for auto-enrollment is gaining momentum outside of the IBLC as a Holcomb priority and with two Republican-authored bills for the same purpose.
Other education initiatives highlighted by the caucus Monday included House Bill 1571, which creates a fund for teachers to seek additional training around reading, and House Bill 1153, which establishes a division of the Indiana Department of Education to assess cultural competency requirements and evaluate teaching school methods. The bills are by Indianapolis Reps. Robin Shackleford and Greg Porter, respectively.
Bills by the caucus increasing the tax credit for classroom supply spending, defining an age for compulsory school attendance, requiring schools to provide universal free school meals, requiring drinking water testing and creating a minority healthcare scholarship program also seek to lessen the achievement gap.
Outside of education, the caucus is seeking intervention from the state attorney general in cases of discriminatory home appraisals, an expansion of the "bias crimes" definition to include gender-related crimes, implicit bias training in medical schools and changes to how domestic violence reports are handled.
Please enable JavaScript to view this content.