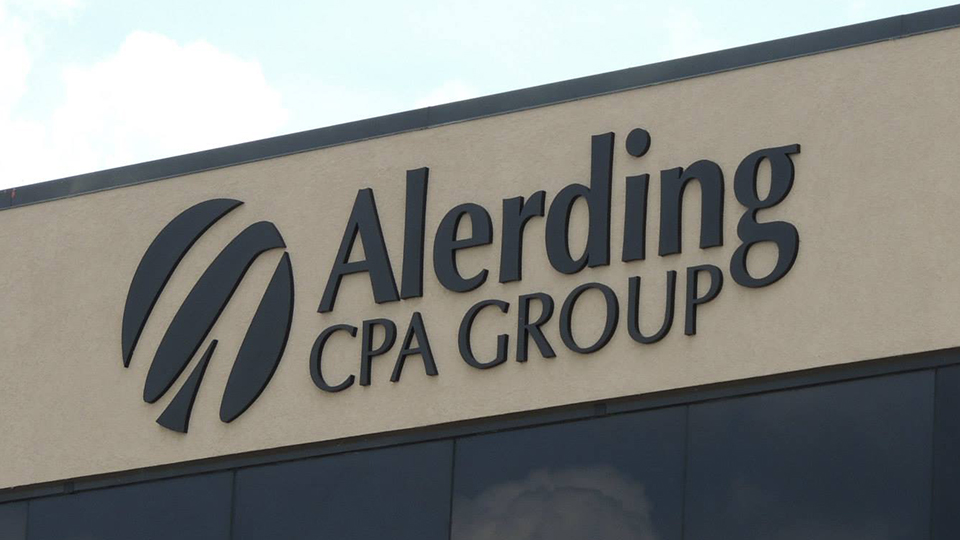 Carmel-based accounting firm Blue & Co. LLC has acquired Alerding CPA Group in Indianapolis. Financial terms of the deal, effective on Thursday, were not disclosed.
Blue & Co. said the acquisition announced last week will provide the firm with a greater market share in the Indianapolis metropolitan area. More than 20 Alerding employees, will join the Blue & Co. team.
Blue & Co., founded in 1970, is one of the Indianapolis-area's 10 largest accounting firms, according to IBJ research, with 62 certified public accountants. The firm had more than 180 local employees prior to the acquisition.
In addition to tax preparation and payroll tax consulting, Alerding provides a variety of business consulting services in areas such as small business accounting, strategic business planning, and mergers and acquisitions. The firm, founded in 1998, serves industries including manufacturing, construction, not-for-profit and hospitality.
"We are confident that the addition of the outstanding team from Alerding will help us deepen our ability to serve our clients throughout the Midwest, especially in Indianapolis. Alerding is a perfect fit for Blue and our firm's growth strategy," Blue & Co. Managing Director Brad Shaw said in written remarks. "We continue to look for accounting and consulting firms with cultures similar to Blue & Co., including a passionate focus on client experience and service."
Blue & Co. says Alerding directors Mike Staton, Dave Garrett, Jered Fuquay and Sarah Gregory will join the firm as directors, while Lou Ann Taylor will serve as a director emeritus.
"We've always tried to put our clients' needs ahead of everything else and it is for that reason that we ultimately came to this decision to join a prestigious firm like Blue & Co.," said Staton. "While we are ecstatic about this tremendous expansion opportunity, we want our clients to rest assured that they will still enjoy the same local, personalized service that they have come to value with the added benefit of a large network of resources."
The combined firm will operate under the Blue & Co. name. The acquisition brings Blue & Co.'s total workforce to more than 480 employees in 10 offices across three states.
Please enable JavaScript to view this content.