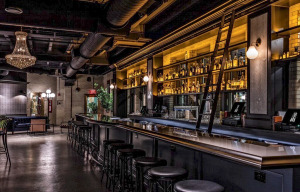 When the Bottleworks Hotel opened along Massachusetts Avenue last December, it was among the first properties to enter the market since the pandemic began.
In the 11 months since, a handful of other hotels have come online downtown—most recently Hotel Indy, a 90-room boutique hotel at the southwest corner of East Washington and Delaware streets.
But throughout its short tenure, the 139-room boutique Bottleworks Hotel has managed to snag locals and out-of-town visitors through its connection to the larger Bottleworks District development that features dozens of dining concepts, retailers and entertainment options at the former Coca-Cola Co. bottling plant.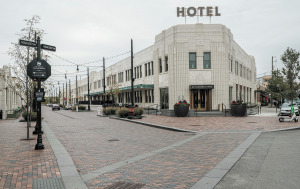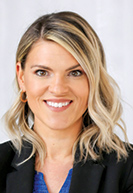 Amy Isbell-Williams is general manager of the hotel, and said occupancy has been on a steady rise since June, when the hotel really began seeing more visitors as Indianapolis opened back up in earnest.
"Obviously, with us opening in the thick of the pandemic last year in December, we've been able to see the world open up a little bit through the eyes of our business," she said, noting that the first several months of operation were challenging. "We definitely felt that in our numbers and our occupancy; even if people did stay, they would generally stay in their rooms."
Isbell-Williams declined to share occupancy numbers for the hotel but said Wisconsin-based Hendricks Commercial Properties—which developed the hotel and is continuing to build out the rest of the $300 million district—is pleased with where things stand. The hotel is managed by Hendricks subsidiary Geronimo Hospitality Group.
"Now, we feel like it's going to be more of a hub, as the [Bottleworks District] continues to grow," she said. "Especially with people feeling confident again in going out."
Gavin Thomas, vice president of Hendricks, confirmed to IBJ this week that the second phase of Bottleworks is moving ahead, with a focus on office and retail space—about 90,000 square feet of it. Previous plans called for a mix of office and apartments, but demand for Class A office space has been so high that the housing portion of the project has been sidelined.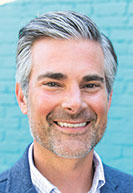 Chris Gahl, vice president of Visit Indy, said opening the hotel let Indianapolis send a strong signal to meeting planners and visitors that it was persevering despite COVID-19 and
that development was still a priority.
"From a marketing standpoint, it has given us an incredible amount of credibility as we show why Indianapolis is a must-visit destination," he said. "Meeting planners have also gravitated into Bottleworks with curiosity about its overall footprint, so it's helped us stay relevant and keep the attention of important people and groups simply by virtue of it opening for business."
Gahl noted the opening reception for about 20 meeting planners in town for the Indianapolis 500 was held in the Bottleworks Hotel lobby, and that piqued the interest of multiple key decision makers who weren't used to seeing boutique-hotel concepts in Indianapolis—particularly one surrounded by the enormity of activity such as at Bottleworks District.
Always room for more?
Indianapolis has only a handful of boutique hotels, which are generally properties with no more than 150 rooms that offer a localized atmosphere atypical of major brands. And most of Indianapolis' boutique hotels are fairly new.
Among them is Ironworks Indy at Keystone—another Hendricks property, which opened on the northeast side in 2017—and The Alexander, at South and Delaware streets downtown, which opened in 2013. Some bed-and-breakfasts are also classified as boutique properties, as is the Hotel Carmichael in downtown Carmel, which opened just last year.
Gahl said he's hopeful that, as more projects get back on track (most were delayed by the pandemic), more boutique hotels will find a home in Indianapolis.
While he didn't have figures immediately available, Gahl noted the Bottleworks and Ironworks hotels were generally booking this spring and early summer at higher prices and with more frequency than almost any other hotel in Indianapolis.
Gahl said the city can support several such hotels, because Indianapolis hosts enough visitors in a typical year to keep occupancy percentages in the high 60s to low 70s, which is generally strong enough for profitability.
"When you look at the pipeline, along with what's already open … there have not been a tremendous number of hotels in the boutique category to open nationwide and certainly not in Indianapolis," he said.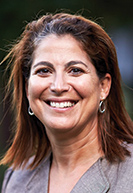 In its first weekend, Oct. 29-31, Hotel Indy had roughly 55% occupancy, which is where General Manager Jocelyn Kraus wanted to land to give her team time to work out any hiccups in service.
She said Hotel Indy views Bottleworks, just 10 blocks away, as both a "tourism partner" and a competitor because both properties focus on offering guests an experience they can't find elsewhere, and the two compete for market share.
"We have the unique opportunity to grow the community by sharing stories about the rich history of Indianapolis and its icons," Krause said of her hotel. "There are certain things that Bottleworks has—the bottling plant, for example—that they use to tell their story, and I would say we find our niche by really playing up the icons and the true history of the city of Indianapolis."
Where Hotel Indy embraces a trendy mid-century modern atmosphere steeped in homages to Indianapolis and geometric, Brutalist architecture, the Mass Ave property boasts high-end fixtures and art deco designs encased in a 100-year-old historic building.
Bottleworks' Isbell-Williams said every part of Bottleworks Hotel is focused on giving customers unique experiences in the hope that they'll leave with a special impression of Indianapolis and bring back more visitors.
The hotel is "thrilled to be included" with the likes of Hotel Indy and The Alexander as boutique properties, she said, because, "if nothing else, it's showcasing Indiana in a really fabulous light" by having such unique properties so close to one another. Hotel Alexander is four blocks south of Hotel Indy.
She added that there "will always be room" for more boutique properties in Indianapolis, but typical hotels will be favored by most.
"Some folks in general really like to lean into the familiar, and that is what a branded hotel will bring you—there's no shame in that," she said. "But I think there's also folks that like to spend their dollars in a place that's really interesting and to awaken their senses and to get an experience of the locale and, you know, what makes Indianapolis special. And we really lean into that."
"We're really excited we've found our niche, particularly with the district as a whole," she said. "It's not just the hotel that we're offering—it's the entire district and the places and experiences that brings, so I feel very fortunate we're positioned where we are in the market."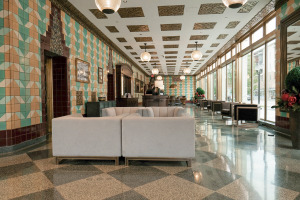 New offerings
As part of the larger strategy for Bottleworks District, developer Hendricks has signed several dozen tenants—including a handful within the hotel. The most recent opening was last week: Sundry and Vice, a high-end cocktail bar off the main lobby.
Sundry and Vice is a Cincinnati-based company that is counting Indianapolis as its first expansion city. It features a mix of classic cocktails and new crafts concocted by staff.
Dean McHone is director of operations for Sundry and Vice and acts as general manager for the Indianapolis location. He said he's eager to welcome both locals and hotel patrons for a "tailored" drinking experience.
"We're really excited about how we and the hotel are going to be able to get along next to each other," McHone said. "It's something that we're both learning, but so far, it's been really great for both of us."
He said the owner of the apothecary-style bar had been courted by several suitors, but when Bottleworks approached, it was the opportunity the company had been waiting for.
"When we got to meet the team and tour the space, we fell head over heels for the gorgeousness that is this hotel," he said. "When we walked in, we were immediately floored, and we thought that we could fit our kind of aesthetic into the aesthetic here."
He said the location, which can seat nearly 75 people, is about four times the size of the Cincinnati space—the bar itself is much bigger, too.
"We think we're situated really well for the type of guest who is curious and wants to try something outside of their comfort zone," he said.
Isbell-Williams said bringing in a concept like Sundry and Vice was imperative because it creates a unique atmosphere directly inside the hotel. At Hotel Indy, The Hulman restaurant—named after former Indianapolis Motor Speedway owner Tony Hulman—occupies a large portion of the main level. On the sixth floor, the Cannon Ball Lounge features a large menu of curated cocktails.
Isbell-Williams said the idea of local dining and drinking experiences goes hand-in-hand with boutique hotels, because it adds to the overall experience.
"We could put any chain [restaurant] on the corner and it could do well, but we really wanted it to reflect what the hotel cares about," she said. "We feel very confident in what they're doing in there."
Isbell-Williams pointed to the fact that, while Pins Mechanical and Living Room Theatres is across Carrollton Avenue from the hotel, Sundry and Vice is the first true bar for Bottleworks.
"With some of the more branded hotels, they'll often have a name you might recognize just steps away, but I think it makes it really a unique and curated experience that we have local flavors that are walkable from our guest rooms."
Labor challenges
Isbell-Williams and Krause each said they're optimistic that their respective hotels will grow as people become increasingly comfortable with travel again. Both noted the hospitality industry has been hit hard by a worker shortage.
Krause said her staff is composed of individuals who bring a diversity of skill sets and experiences, largely by design.
"I wasn't necessarily looking for every single person who joined our team to have a strict hotel or hospitality background. I believe that we're storytellers, here to tell the story of Indianapolis and to open our doors and welcome travelers," she said. "So, we really hired for the right attitude, with the idea we can train some of the skill sets."
She said several big upcoming events—such as the Big Ten Football Championship and College Football Playoff Championship—and the approaching holidays mean added stress for the hospitality industry, but she's confident Hotel Indy is prepared.
Isbell-Williams, who previously managed Ironworks, said she had to take everything she knew about hiring for hospitality and "turn it on its head" to adapt to the changing labor market.
"It's going to take employers to be very creative and it challenges us to be the employer of choice," she said. "It's not the status quo anymore. We have to make this a place where people enjoy working, where guests can enjoy their stay."
But, if the hotels can manage through the changes, Krause said, they'll have a chance to continue offering guests a unique slice of Indianapolis hospitality.
"I think, together, we're opening up the eyes of locals who maybe don't know these stories and travelers who maybe just came for a game or a weekend away," she said. "We're opening their eyes to how much more there is to the rich history and culture of the city of Indianapolis."•
Please enable JavaScript to view this content.