Should two years of community college be free for all Americans?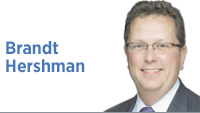 When it comes to government, there is no such thing as free. That's why federally funded "free" college should concern taxpayers, colleges and state government leaders.
Government programs are the result of group decision-making in which money is appropriated to meet a need identified by the majority. Funding these programs requires a mandatory transfer of private wealth to the government or the creation of debt. They are not free.
Government spending is not always a bad idea if the goal truly benefits our national interests, is paid for fairly by all taxpayers, and achieves its objectives in an efficient manner. Unfortunately, history shows a troubled record of never-ending bureaucracy, questionable outcomes and skyrocketing costs from federal government programs often created from noble intent.
Obamacare is an example. The goal of ensuring all Americans have access to sufficient health care is laudable. The result has been a disaster of bureaucracy. It's a cautionary tale for what could happen to our higher education system when college becomes "free."
And let's be clear: If the federal government is paying the costs, the federal government is going to write the rules as well. State leaders have chafed at restrictions on consumer-friendly innovation like the Healthy Indiana Plan, and the likelihood of similar restrictions on state college systems is worthy of concern.
Community-college administrators should be equally troubled over a new government bureaucracy dictating their actions, and taxpayers should consider the impact of the only two choices available to fund this idea—tax increases or shifts of funding away from other programs, including K-12 education, to pay for "free" college.
Serious questions also exist about the societal return on investment. Educational attainment is laudable, but unless the outcome is timely degree attainment in areas of demonstrated workforce need like science, technology, engineering and math, the overall economic benefit might be limited.
Significant financial assistance already exists, and community college is a relative bargain, especially when viewed against the average 37% increase in earnings that an associate-degree recipient receives over someone holding a high school diploma. In this case, a student assuming limited debt for a long-term positive outcome is a sign of maturity and personal strength. It might not be easy, but assuming risk, engaging in hard work for personal growth, and sacrifice are experiences with which most college students, small-business owners and hard-working Hoosiers are familiar.
Legitimate questions also exist about inserting federal money and regulation into what is already a troubled system. The national graduation rate six years after a student enters community college hovers around 25%, as compared to over 60% in traditional universities.
It's not clear that affordability is a major factor in the poor graduation rate versus transportation, child care, personal responsibility and other challenges. In short, we might have correctly identified a problem—lack of degree completion—while failing to understand the reasons for the problem.
There is no compelling case to rush a costly "free" solution without a clear understanding of the outcomes.•
__________
Hershman, a Republican, previously served in the Indiana Senate. He currently serves of counsel in the federal practice group of Barnes and Thornburg LLP in Washington, D.C. Send comments on this column to ibjedit@ibj.com.

Click here for more Forefront columns.
Please enable JavaScript to view this content.