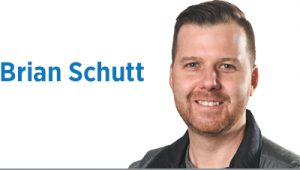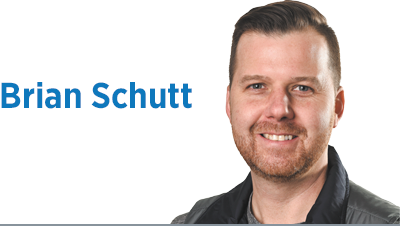 Comedian Louis C.K. had a widely shared 2011 appearance on Conan O'Brien's show where he opined that, "Everything is amazing, and nobody is happy." He presented technological innovations like moving from rotary phones to cell phones, from physical trips into a bank to ATMs, and in the context of the (then) new emergence of Wi-Fi on airplanes and a passenger's frustration at the poor service, "how quickly the world owes him something [that] he only knew existed 10 seconds ago!"
In the intervening decade, few signs would suggest that cultural attitudes have improved. In 2016, a survey by YouGov, a global public opinion company based in London, asked people in 17 countries, "All things considered, do you think the world is getting better or worse, or neither getting better nor worse?" Fifty-eight percent of respondents said the world is getting worse, and 30% said it is doing neither. Only 11% said things are getting better.
Closer to home, an annual survey by Washington, D.C.-based WalletHub that compared the 50 states across three key dimensions—emotional and physical well-being, work environment, and community and environment—to determine overall happiness had Indiana ranked 37th.
We see this discontent living out in the workplace as well, through trends like the "Great Resignation" and the recent moniker "quiet quitting."
At least one broad factor is a "crisis industrial complex" driven by 24-hour cable news and addiction-designed social media algorithms, all capturing a greater share of our attention. Near-constant connectivity mixed with near-constant crisis puts us disproportionately in Stephen Covey's urgent-not-important quadrant, prompting the observation that we have a generation failing the "marshmallow test" (the 1972 Stanford experiment testing delayed gratification in children).
In his time, C.S. Lewis called this "chronological snobbery," which he loosely defined as "the uncritical acceptance of the intellectual climate common to our own age and the assumption that whatever has gone out of date is on that account discredited."
What can your organization do to resist this cultural trend?
The first way is to rest well.
Competitive pressures and bank notes keep you up at night. But if avoiding the tyranny of the urgent is a goal, building in disciplined disconnection through rest is the antidote.
At Homesense Heating and Cooling, we've made the conscious decision not to be a 24/7/365 business in an industry that seems to be in a race toward burnout. This has impacts on our short-term bottom line, but we trust that the health, balance and long-term stability of our team has more benefit than cost.
Further, we've integrated the language of sabbath and sabbatical into how we operate. We choose not to work on Sundays and reward our committed team members with a five-week sabbatical after five years of service. To paraphrase Praxis Labs' Andy Crouch: Good work leads to good rest, and that cycle creates greater human flourishing.
The second way to resist this trend is to read old books.
One reason is purely pragmatic. If a book is old and still in circulation, there's a good chance its ideas have maintained a level of viability. It will also expand your perspective to see how much progress has happened, and how much better we have it.
With context for history, we can see the truth from Matt Ridley's "Rational Optimist": "Human progress has, on balance, been a good thing, and … the world is as good a place to live as it has ever been for the average human being. … richer, healthier, and kinder too."•
__________
Schutt is the co-founder of Homesense Heating & Cooling and Refinery46 and a lecturer at Purdue University. Send comments to ibjedit@ibj.com.

Click here for more Forefront columns.
Please enable JavaScript to view this content.