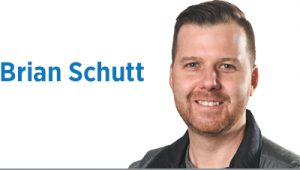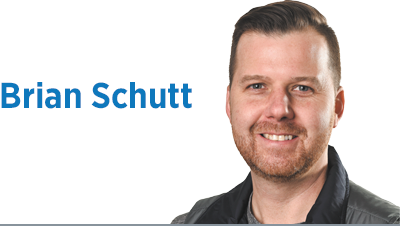 In a memorable sketch on "Chappelle's Show," the comedian imagined if the internet were a real place. He walked around what looked like a mall, and a 2004 version of the internet existed physically around him. While almost quaint in retrospect, the concept provides a useful framework to understand the growing impact social media is having on teens.
Instead of simply a tool, social media for a growing number of teens is "a place they inhabit," with 95% of 13- to 17-year-olds having access to a smartphone, according to a Pew study. In addition, from 2009 to 2017, the number of eighth-graders using social media every day rose from 46% to 78%.
According to New York University social psychologist Jonathan Haidt, mental health during that time plummeted and suicide increased, especially among teenage girls. From 2009 to 2019, increases of mental illness grew anywhere from 50% to 150%, "depending on the disorder, gender and subgroup." Further, self-harm among girls ages 10 to 14 doubled from 2010 to 2014.
While correlation is not causation, these only scratch the surface of studies that show trends that paint a picture of a strong connection between social media usage and a teenage public health crisis.
While parents should have primary responsibility on issues related to their children, the networked nature of this challenge makes an at-home solution more complex.
"As soon as they hit sixth grade, they say, 'Dad, everybody's on Instagram. Can I have an Instagram account?" Haidt said on a recent Bill Maher appearance. "We're all faced with this trap. No parent wants their kids on Instagram. But we don't want our kids to be excluded, because that is where things are happening. It's what social scientists call a collective-action problem. Each one of us might be even worse off if we take our kid off and everyone else is on. But we'd all be better off if everything was off."
According to Chris Griswold, policy director for American Compass, internal research by Instagram suggests the motivation for social media's relentless focus on children: the economic imperative of maximizing market share. "Why do we care about tweens?" the company asked rhetorically. "They are a valuable but untapped audience." "Our ultimate goal," it added, "is messaging primacy with U.S. tweens, which may also lead to winning with teens."
With the social media business model based on advertising revenue driven by capturing attention, Griswold argues that "children are not so much the customer as they are the labor." While a technical stretch, the analogue is useful for his argument that, much like child labor protections came in response to the Industrial Revolution, child protections on social media should be the response to the excesses of the digital revolution.
With collective action important, Congress is considering a bill titled the Kids Online Safety Act that would require social media platforms to provide protections for minors' information, disable addictive product features, and give parents new controls, among other features, according to co-authors Sen. Richard Blumenthal, D-Conn., and Sen. Marsha Blackburn, R-Tenn.
Whether or not this is signed into law, Indiana lawmakers should pursue similar actions to encourage both awareness among parents and accountability among the platforms attracting teenagers.
In 1906, while arguing for child labor protections, Indiana Sen. Albert Beveridge said, "We cannot permit any man or corporation to stunt the bodies, minds, and souls of American children. We cannot thus wreck the future of the American republic."
It took over 30 years after that statement for the U.S. Fair Labor Standards Act to become law. Leaders should be more decisive this time.•
__________
Schutt is the co-founder of Homesense Heating & Cooling and Refinery46 and a lecturer at Purdue University. Send comments to ibjedit@ibj.com.

Click here for more Forefront columns.
Please enable JavaScript to view this content.