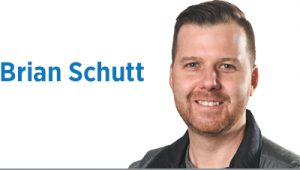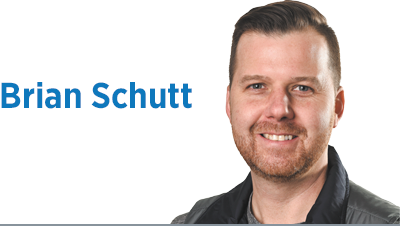 Many perspectives on the midterm election present a picture that our democracy is at stake, leading to the biannual pronouncement that this is the most important election of our lifetime.
"The results in next month's voting will determine if there are any real elections in the future," according to MSNBC opinion columnist Ryan Cooper.
"These elections are actually a referendum on whether you favor the continuation of democracy in America," from Washington Post columnist Max Boot.
"In less than a month, we will determine whether we want to continue living in a constitutional democracy or let our 246-year experiment in self rule give way to fascism," tweeted producer Rob Reiner.
I could fill the entire IBJ Forefront section with quotes about how our system hangs in the balance. To be clear, there are legitimate issues at stake. Profligate spending has led to a debt burden that will impact growth for generations. Institutional confidence in Congress decreased to 7% in a 2022 Gallup Poll. The Dobbs decision that sent abortion policy back to the states has reignited that culture-war issue to renewed prominence. These and many other issues have coalesced into a sense of intractable tribalism. So, to many observers, the issues and candidate options paint a bleak picture. But while the platforms and volume lend credibility, I believe they are overreactions that are lacking in self-awareness and appreciation for the resilient design of the system.
The lack of self-awareness takes shape through the echo chamber of the thought-leadership class. The short-term incentives of click bait reward page views, leading to collective catastrophizing—with stories growing in hyperbole each election.
Since many of these loud voices are forgetting the structural integrity of our system, it's important to remember the framers' design.
James Madison, alongside Alexander Hamilton and John Jay, in making the case for the ratification of the Constitution, wrote the Federalist Papers. In Federalist 10, Madison observed humanity's impulse toward faction and how our system of government is designed as a bulwark against it. "Among the numerous advantages promised by a well-constructed Union, none deserves to be more accurately developed than its tendency to break and control the violence of faction. The friend of popular governments never finds himself so much alarmed for their character and fate as when he contemplates their propensity to this dangerous vice."
After explaining why a government can't compel virtue and remove the vice, and why direct democracy wouldn't best guard against the effects of faction, he explains why a republican government is best, although imperfect. In Federalist 39: "The first question that offers itself is whether the general form and aspect of the government be strictly republican. It is evident that no other form would be reconcilable with the genius of the people of America; with the fundamental principles of the Revolution; or with that honorable determination which animates every votary of freedom, to rest all our political experiments on the capacity of mankind for self-government."
The system of checks and balances, separate branches and division of power through layers of federal, state and local control is designed to guard against the passions of tribalism. Said more clearly, Madison anticipated bad actors and bad ideas. Slow processes and imperfect laws built on compromise are features, not bugs. And while the republic has proven to be resilient, it must be maintained.
However the election turns out, America will survive.I encourage you to join something—show up and work together to make our community better. That's how we'll move from mere preservation to a thriving country.•
__________
Schutt is the co-founder of Homesense Heating & Cooling and Refinery46 and a lecturer at Purdue University. Send comments to ibjedit@ibj.com.

Click here for more Forefront columns.
Please enable JavaScript to view this content.