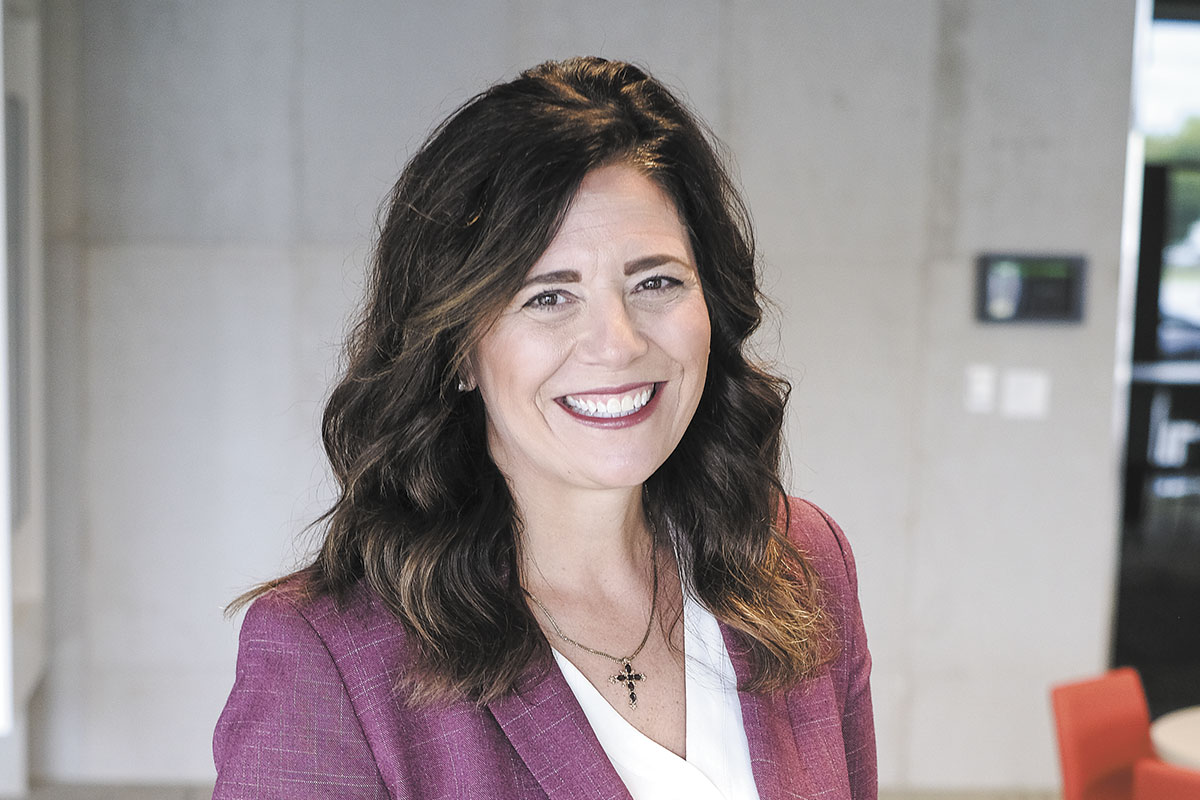 It can be a culture shock to change jobs from a huge corporation to a small not-for-profit. But for Michele Sawyer, the move felt just right.
Sawyer started Sept. 1 as chief financial officer at the Indiana Biosciences Research Institute after more than two decades at drugmaker Eli Lilly and Co. and its animal health spinoff, Elanco Animal Health.
The institute at the 16 Tech Innovation District was established in 2013 as a way to bridge the gap between research universities and industry in life sciences. It also acts as an incubator for biotech startups.
Sawyer's mission is to help the institute, which had $25 million in revenue in 2020, build a strong financial foundation. Sawyer, 48, has a bachelor's in business from the Indiana University Kelley School of Business and is a certified public accountant.
What's the major differences between working for big corporations, where you spent most of your career, and a small not-for-profit?
Probably the biggest difference is that you're wearing a lot of hats. At big corporations, the work is very segregated, and there's a lot of resources. At my new job, one day we're talking about funding, and then the next day, we're talking about communications or how to utilize lab space or what our benefits are going to look like. But for me, personally, I like that.
I'm wondering how many people around town know what the IBRI is. Do you have an elevator speech?
A lot of people have heard of Lilly and the medical school at Indiana University. But most people don't know there's this middle ground where there's potentially a gap with what goes on in research. And we have this small research institute that is trying to fill that gap. I'm excited and hopeful that we're going to do some great work. And then more people are going to understand us.
How long will it take to get big research projects off the ground?
It's just not something that happens overnight. I've learned from working in life sciences that it takes 10 to 12 years for a new molecule to be launched into a product that goes into humans.
What is the economic outlook for bioscience startups in 2022?
It all depends [on whom] you talk to. I think so many companies are running into issues getting funding. Then all of a sudden, you hear of a company that was able to secure tremendous funding.
So what we believe is that business is really relationship-based. It's important to have a good story and economics underlying it. And so I think you put that together with the relationships, and that's where we're seeing people have success.
On your LinkedIn page, you have the IU entrance gates as your photo header. You're still a big IU fan all these years after graduating?
Yes. I grew up in northwest Indiana. My address has been Indiana my entire life. But I've had the opportunity to study and work all over the world. And I really think it was at Indiana University where those opportunities started to become something that could be real. And it was the beginning for me of opening my mind and a lot of different doors coming out of the Kelley School of Business. I've done a lot of work recruiting at IU and talking about [it] in different panels, trying to help mentor and guide students And today, two of my oldest children are attending IU. So we're a big IU family.•
Please enable JavaScript to view this content.