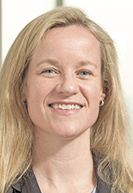 A new report, released Tuesday, says major gaps in education and employment affect the lives of Black Indianapolis residents long-term, but businesses could help improve the situation.
"Not all kids have equal opportunity to access a great education," said Claire Fiddian-Green, president and CEO of the Richard M. Fairbanks Foundation and co-chair of the task force behind the report. "Our hope is by sharing this information and the recommendations aligned with it, we can marshal more of our community stakeholders to try to drill down on those root causes and improve outcomes for all kids."
Business Equity for Indy, a joint initiative from the Central Indiana Corporate Partnership and the Indy Chamber, examines large, early racial disparities in academic testing, waiver diplomas (which let students graduate even if they've failed mandatory state math and English testing), high school and post-secondary graduation rates, wages and more.
BEI's Learning and Talent Opportunities Taskforce, which worked on the report, found that problems in the education-to-workforce "pipeline" begin early, with Black and Hispanic/Latino students already behind in math and English proficiency by third grade.
In Marion County, about 7% of Black 3rd-8th-graders passed both parts of ILEARN, compared with 10% of Hispanic/Latino students and 34% of white students, according to the report.
And big drops in the pipeline came in transitions between institutions, such as from elementary to middle school, to high school, and to post-secondary education.
"I need to know that when when [my son is] dropped off at school, that he's being taught and that his friends are being taught, that his friends—who will end up being really the community that is here, maybe after I'm gone—are prepared to meet the challenges of the 21st century," said Marshawn Wolley, president and CEO of diversity consultancy Black Onyx Management. "That is not happening right now."
To that end, BEI posits that employers can help. Ascension St. Vincent, Eli Lilly and Co., PNC Bank, Glick Philanthropies and OneAmerica are among the 20-plus members of the Learning and Talent Opportunities Taskforce, for example.
More generally, the report suggests, employers could do comprehensive racial equity audits of their own organizations and address the results, require unconscious bias training and hire local talent. From there, the task force breaks its solutions into three categories:
Improving access to high-quality early-learning programs
Employers could establish an income-based early-earning benefit program, like a Health Savings Account for educational costs. The task force also says this could keep more parents in the workforce full-time by taking care of child care.
Separately, Indiana could create a statewide database of early-education providers, which could be required to participate in Indiana's Paths to Quality rating system.
Support connections between education and college or careers
Employers could double down on their structured work-based learning programs, which aim to impart career skills or college credits. Interested companies could collaborate with those who've already got programs up and running for help.
Separately, employers could provide schools with job descriptions detailing the education and training needed for specific roles.
And Indianapolis, in partnership with the Indiana Department of Education, could establish a county-wide commission to find ways to boost academic proficiency for Black and Hispanic/Latino K-12 public school students.
Boost postsecondary education access and completion rates
Employers could raise awareness of the Free Application for Federal Student Aid and state-funded scholarship programs like the 21st Century Scholars.
They could support existing mentorship programs and upskilling programs, and could contribute to employees' college savings accounts. The task force suggests a state tax credit for companies that make direct contributions.
Supporting learners and employees could make a big dent in quality of life, advocates say.
"My brother and I are first-generation college graduates. My mother was a teen mom … She didn't graduate from high school, but she valued education," said Tony Mason, president and CEO of the Indianapolis Urban League.
Mason said that his mother still managed to put his brother through Yale University and Case Western Reserve University, and him through Miami University in Ohio. Mason's organization facilitated much of the task force's community engagement work.
"Education is still clearly the pathway out of poverty," he added. "So there are implications for the data that's being shared, when you think about multi-generational poverty, [when] we think about Indianapolis and Indiana's low social mobility rates, and think about people being born in poverty and staying there."
Please enable JavaScript to view this content.