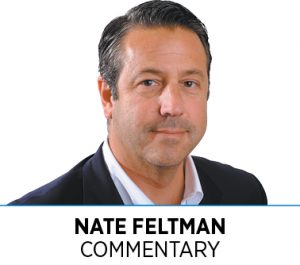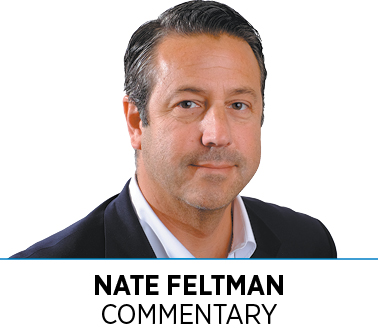 This week's Impact Indiana section on neighborhood development is our third and final edition of "Impact Indiana: The intersection of business and community." Impact Indiana has highlighted the growing role businesses and their leaders play in the growth, diversity and vitality of our cities and state.
Previously, we highlighted the important role the business community plays in public-policy advocacy and volunteerism. For example, Indiana's business leaders played a critical role in advocating for the enactment of the hate crimes law signed into law by Gov. Eric Holcomb this year. And without the volunteer efforts that have become the hallmark of our business community, hosting events such as the Final Four, Super Bowl, the NBA All-Star Game and the College Football Playoff National Championship Game simply would not be possible.
Thriving cities and states have one thing in common: a dynamic and diverse business sector with business leaders that are engaged in the civic life of the city and state. First and foremost, we count on our businesses to provide job opportunities for our citizens. We do not have to look far to understand what happens to communities that do not offer the hope and opportunity of a job.
When a business is successful in the marketplace, it has an opportunity to make an impact beyond providing jobs. Some companies have realized that investments in the communities in which they operate often have a direct impact on their continued success. Whether making their community more desirable in their quest to hire talented employees or making their community stronger for their existing employees and families, investing beyond the core business often makes for good business, while simultaneously improving the lives of others in the community.
Cummins, a global power leader headquartered in Columbus with operations in multiple Indiana cities, has made neighborhood and community development an important part of its ethos. Cummins, long known for its investments in Columbus, has brought similar zeal to neighborhood investments in Indianapolis, especially since locating its distribution headquarters in downtown Indy.
Cummins has invested in Indy's near-east-side community, including resources to help complete the design of Nowland Avenue Bridge and a section of Pogue's Run Trail. The effort is aimed at improving the connectivity between the near-east side and downtown. Cummins employees have contributed more than 2,000 volunteer hours for near-east side organizations. Their work plans include the removal of invasive plants and native plantings in Spades and Brookside parks. Cummins has also invested in learning programs and provided other student resources in near-east-side schools.
Transportation is also a key element of neighborhood revitalization. If people cannot get to the available jobs, neighborhoods will suffer. KAR's CEO Jim Hallett recognized this problem and has initiated an effort called Mabel's Ride. Hallett teamed up with the Indianapolis Urban League and designed the program that provides free transportation to residents without access. He donated buses that are now used to transport Indianapolis residents to Cummins jobs in Columbus.
The Indianapolis Mobility Network, an initiative launched last year by the Central Indiana Community Foundation and chaired by Cummins CEO Tom Linebarger, similarly is focused on reliable access to transportation. Transportation efforts such as these hold great promise in improving neighborhoods by providing access to more economic opportunities.
Old National Bank has a similar story of investing in the communities in which it operates. Headquartered in Evansville, Old National Bank has made significant investments in Indy neighborhoods since growing its footprint in central Indiana. The Mid-North Promise Program works to assist families in the Crown Hill, Highland Vicinity, Historic Meridian Park, Historic Watson Park, Mapleton-Fall Creek and Meridian Highland neighborhoods reach their educational goals.
In partnership with The Children's Museum of Indianapolis, the Mid-North Promise Program works directly with entire families in these neighborhoods to develop individualized family learning plans in an effort to identify educational tracks that will lead to post-secondary degrees and career success. Scholarships are provided to attend preschool and after-school programs, as well as post-secondary-degree programs.
Businesses are the glue that hold our communities together. Their efforts to advocate for positive change, volunteer for important causes, and improve the neighborhoods in which they operate are critical to the growth and vitality of our cities and state.
Join us for IBJ's fourth annual Engage Indiana event Dec. 6, hosted in partnership with the Indiana Economic Development Corp, where we will continue to discuss the importance of business leadership in our communities.•
Click here for more Impact Indiana stories.
__________
Feltman, an attorney and former secretary of commerce for the state of Indiana, is a shareholder in IBJ Corp., which owns Indianapolis Business Journal. To comment on this column, send email to nfeltman@ibj.com.
Please enable JavaScript to view this content.