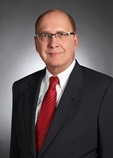 Carmel City Council member Bruce Kimball died Friday morning at age 70.
Kimball, who was elected to the city council in 2015 and reelected in 2019, represented Carmel's Central District, which includes much of the city's downtown.
Kimball suffered a stroke in December 2020 and had not attended council meetings the past two years.
In May, the council considered a resolution to declare Kimball's seat vacant. Supporters of the resolution argued the Central District had gone too long without direct representation.
The resolution failed by a 4-4 vote.
The Hamilton County Republican Party will hold a caucus to select a new member to represent the Central District through the 2023 election.
Mayor Jim Brainard said in a written statement he was saddened to hear of Kimball's death.
"During his time on the council he served his district well and will be remembered as a champion of bicycling on the Monon Greenway and across the city," Brainard said. "Bruce was also a friend and I extend my condolences to his family and friends. Bruce loved Carmel and worked diligently to make it a special place for his constituents."
Fellow Councilor Miles Nelson told IBJ that Kimball was "valiant in his fight, but I think in the end, it was just too much."
Nelson, the first Democrat elected to the Carmel City Council, said Kimball took him under his wing and served as a mentor after his election victory in 2019.
"We just became fast friends and we had coffee together, we would have beers together, and he would just kind of tell me how things worked," Nelson said. "He was a mensch in my religion. That means he's a good person, just a gentleman by all definitions of the word."
Kimball was raised in Lebanon, Ohio, and graduated from Hanover College with a major in geology and business. He worked more than 20 years in the retail and wholesale banking business after he moved to Indiana from California, according to his council biography.
He was a founding member of the Carmel City Center Community Development Corp. and served as a Republican Party precinct chairman.
Please enable JavaScript to view this content.