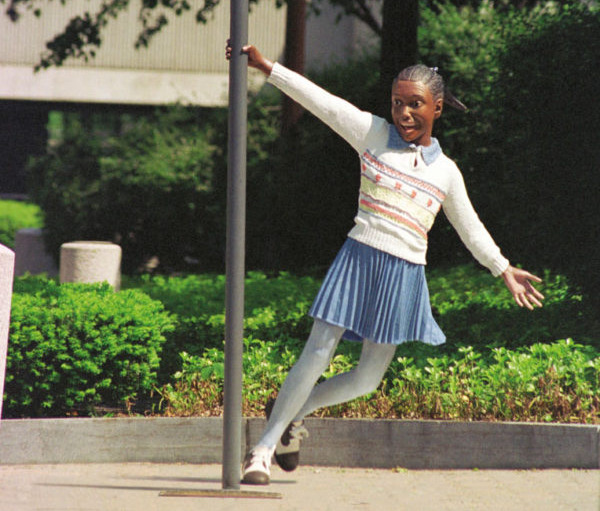 The Carmel City Council approved spending $180,000 Monday night to purchase two bronze statues to bring greater racial diversity to the city's art collection.
Since Carmel Mayor Jim Brainard took office in 1996, the city of Carmel has amassed a collection of 21 statues created by the late New Jersey-based artist J. Seward Johnson. Just two of the more than two dozen people depicted in those sculptures are Black, and both are featured as part of a single installation that the city started leasing 10 years ago.
Brainard's now-approved request for $180,000 paves the way for the city to purchase its first Johnson statues featuring people of Black and Indian descent.
"This isn't a one shot and we're done. This is something we need to continue to do each year as we expand our collection to make sure the collection represents the entire community," Brainard said to the finance committee earlier that day. "Not just in the people they portray, but in the artists that make the sculpture as well."
The appropriation passed 7-2, with council members Tim Hannon and Anthony Green voting against the request.
Johnson died in March, meaning the "Waiting to Cross" sculpture depicting a young Black girl holding on to a stop sign will be an original. The city's second planned statue will be produced by the exclusive owner of Johnson's copyright, the Seward Johnson Atelier Inc.
During the council's finance committee meeting, Brainard said he talked to leaders in the Carmel's Indian community who've said they'd like to contribute additional funds to purchase a sculpture that includes not just a single Indian person, but a man and woman, or an entire family.
Hannon said he supported greater diversity within the collection, but he felt the middle of a pandemic was the wrong time for the purchase—especially since that money will be in addition to the proposed $1.3 million for public art in next year's budget.
"To spend $180,000—out of what essentially amounts to reserves—on artwork when we have small businesses that are suffering, when we have families that are suffering," Hannon said. "I think the council should be using those funds for small business supports, to put into food pantries or other things that could support our families in a pandemic."
Brainard said the statues promote economic development by attracting tourists who  go on to spend money at local shops and restaurants.
Council member Adam Aasen, who owns Donatello's Italian Restaurant in the Carmel Arts & Design District, said he's seen many people stop and take photos with the statues. He said the city should do what's necessary to make Carmel as welcoming a community as possible, and that includes increasing racial representation.
Other members weren't opposed to the timing. Council member Jeff Worrell was impatient to improve representation within the collection.
"I'm disappointed that we're quibbling over timing when, in my opinion, we're trying to address a group of our residents that also feel disenfranchised," Worrell said. "I want this fixed last week, I want this fixed last month."
Please enable JavaScript to view this content.