The Republican candidates to be Carmel's next mayor spent an hour Tuesday night sharing their ideas—and trading some barbs—during a debate at The Center for the Performing Arts in Midtown.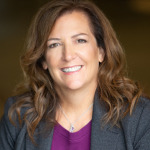 City Councilors Sue Finkam and Kevin "Woody" Rider and former Hamilton County Council member Fred Glynn each sought to differentiate themselves in discussions on fiscal transparency for developments, community outreach initiatives and housing affordability.
Both Finkam and Rider made overtures to align themselves with current Mayor Jim Brainard—who after 28 years has decided not to seek another term—and his use of tax-increment financing to further develop the city, although they generally avoided endorsing the current administration's spending choices, such as on art installations in some roundabouts.
Different approaches
Finkam said she wants a citywide survey to help craft a strategic plan, adding that Carmel's growth has been Brainard's "vision for so long, but it really should be our vision moving forward." She also proposed the creation of a transparency portal for residents.
Rider said he views communication as the weak point for the city,  particularly in helping residents and business owners understand the city's finances "from top to bottom."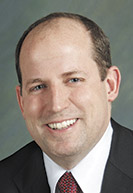 Glynn, who unsuccessfully challenged Brainard in the 2019 primary, painted himself as something of an outsider. He is a loan officer by trade who served two terms on the Hamilton County Council before stepping down last year to run for the new Indiana House District 32 seat, losing a tight race to Democrat Victoria Garcia Wilburn.
He called for an end of any incentives for private companies, as well as complete public audit of the Carmel Redevelopment Commission, which he said has had shrouded financials for years that have prevented the public from seeing exactly how it is spending tax money.
"While we will keep growing, having new projects take shape and bring in new businesses, the time for excessive debt and spending to control mixed-use development … are over," Glynn said. "We need a leader [who] will embrace new ideas that lead to more responsible development, embrace fiscal responsibility and start focusing on preserving our neighborhoods."
Rider said he believes the best path forward is to continue increasing density in the city's core while placing less of an emphasis on incentives.
Rider, who has been on council for 16 years, owns two restaurants in Carmel: Woody's Library Restaurant and Divvy.
"We've created a market in Carmel where we don't need to court businesses anymore—they're coming to us, so I think we'll have our choice," he said.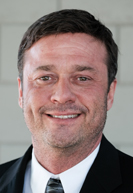 Finkam said for projects to receive any public funds moving forward, there should be transparency once a development is completed—something the city didn't require in the $58 million Hotel Carmichael project, which all three candidates said missed the mark on what residents should demand of their elected officials when it comes to public finances.
"We can't see the operating budget and the financial effectiveness—or lack thereof—of the hotel," said Finkam, who supported the project. "To all eyes, it looks like it's wildly successful, but we can't get financials on that. I feel like that's a big miss for the residents of … Carmel, to not have your legislative body able to see how effective that programming is."
A three-term member of the Carmel City Council who served as president from 2017 to 2021, Finkam is the principal of Carmel-based marketing and public relations firm FireStarter LLC.
The candidates said they'd like to see more affordable housing developed in the city, with all three indicating hopes of helping residents establish themselves—and remain—in Carmel throughout their lives.
"We need affordable housing, attainable housing," Rider said. " I want our seniors, as they sell their homes, to be able to stay put. That's going to be a push in development, because right now we lose a lot of people."
Glynn said he wants "to preserve our current neighborhoods and have housing for all stages of life, including recent college graduates, working professionals raising families and retirees."
Campaign contributions
The candidates were asked whether they'd accepted donations from companies or individuals who do business with the city. While Glynn said he did not, both Finkam and Rider acknowledged some of their funds have come from such individuals—although both said that money would not influence their decision making.
"I've spent 16 years on council and 12 years on the plan commission, through which I've developed a lot of relationships," Rider said. "If you ask anybody who's given me a check during [my time in politics], one of the first things I say is that if you ever ask me for a favor, you get your check back."
Finkam said she has accepted a couple of thousand dollars from such companies, but acknowledged she wishes it was more money given the relationships she's formed over the years. However, she also accused Rider of threatening to withhold from working with companies  if they contributed to—or even engaged with—her campaign.
"We've had many, many professionals call us and tell us they've had calls directly from Councilor Rider saying they will not get business with the city of Carmel if they give to our campaign, period," Finkam said.
Rider did not comment on the matter after Finkam leveled the accusation.
Closing comments
Each candidate leaned heavily into their main talking points to conclude the debate, with Glynn taking heavy aim at his opponents for their support of the Hotel Carmichael project and the city's lack of fiscal transparency over the last several years.
"These are the candidates that will continue excessive spending and taxing in a push for population density and mixed-use development using your tax dollars. If that's the agenda you're looking for as a voter, you have two choices," he said. "I'm offering you something different from the status quo. I'm offering a people-oriented vision that involves keeping more of your hard-earned money, attracting unique small businesses without using your tax dollars, to keep Carmel as beautiful as ever."
Rider, who cobbled together a slate of more than a half-dozen council candidates, painted himself as a strong successor to the incumbent Brainard. He said Westfield is a cautionary tale of what happens when a mayor and city council are not in sync.
"Continuity is going to be very important," he said.
Finkam said she is focused on spending money on pressing projects and essential services before tackling other developments with tax dollars, with hopes of working with residents to identify worthwhile investments for the city's revenue.
She also painted a vision of Carmel focused on embracing its ethnic diversity and providing new opportunities for residents through the attraction of new headquarters, new certificate and master's degree programs, and additional amenities for residents.
She closed by pitching that her executive experience positions her well in a general election against City Council member Miles Nelson, the Democratic candidate. Nelson, who was elected in 2019 to represent the city's West District, is serving his first term on the council. He is president of Zionsville-based executive search firm AOI Today and the first Democrat to run for Carmel mayor since 2007.
"My executive experience, community leadership, and the ability to unite people around a common goal make me the best-suited Republican to win against a a well-funded, organized Democratic nominee in the fall, because ladies and gentlemen, this isn't just about May. It's also about November."
Please enable JavaScript to view this content.