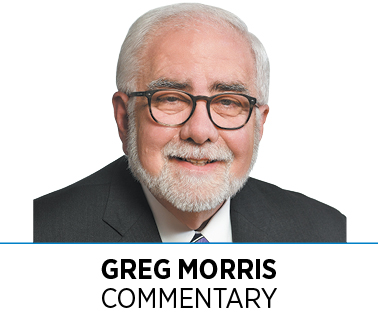 It's important to remember that regardless of what's going on around us, we still need to make time to vote. Elections matter, and your civic engagement matters even while we remain concerned about pandemic issues. If you've already voted, thank you. If you haven't, there is still time to make it happen.
Many folks are voting by absentee ballot this election. However, if you haven't already requested your absentee ballot, the deadline to do so has passed. And if you've received your ballot and not returned it, there's no time like the present to get this taken care of.
There are in-person early voting opportiunites for all. Check your county election website for specific locations, dates and times. Or you can go to Indianavoters.com, plug in your name, date of birth and county and you'll land on a page that includes your specific election day voting location and hours, early voting locatons, dates and hours along with who's on your ballot. It only takes a few minutes to find out what you need to know to register your vote.
For those of us living in the 5th Congressional District, we'll be voting for who will be on the ballot this fall to fill U.S. Rep. Susan Brooks' seat at the end of her term. Republican voters will choose from 15 candidates and Democrats will have five choices. Twenty people want to be your 5th District representative, but there can only be one left standing this fall.
Besides that race, in this presidential election year, we'll also be voting for governor, attorney general, state senators, state reprepresentatives, judges, county auditors, treasurers, surveyors, councilors and convention delegates. Many of us have local referendums to consider, and those usually mean more money out of our pockets, so we want to be well educated on what we're voting for or against.
I know this isn't breaking news, but we've all been rocked by the serious health and economic consequences of the COVID-19 pandemic. We need to remind ourseves that most of our reelected or newly elected public office holders will play, to varying degrees, important roles in helping us recover from this mess. Any time, but especially now, we need to be engaged, educated on the issues and carefully consider our voting choices.
Voter turnout has been plummeting in recent years, and this has happened without being distracted by a pandemic. Again, not breaking news, but the 2019 Indiana Civil Health Index shows Indiana continues to be in the bottom 10 states in the number of residents who register and vote. As we know well from recent history, votor turnout always proves to be a key factor in election outcomes. The numbers can get very small when we sit out elections.
Primary elections can be especially worrisome when it comes to low voter turnout. In particular, many county, city and township offices in the state will essentially be decided in a primary election. In some cases, due to non-competitive races in the general election, the primary is the only election that matters. And that can work for Republicans and Democrats alike, depending on the county.
So please get out and vote. Please be patient with poll workers who are volunteering their time at early voting and Election Day locations. Please mask up, social distance and follow all safety guidelines in place to protect us. We can do this.
Thanks for reading and supporting IBJ, and thanks for voting on or before June 2nd.•
__________
Morris is publisher of IBJ. To comment, send email to gmorris@ibj.com.
Please enable JavaScript to view this content.