Jacqueline Bouvier Copeland established Black Philanthropy Month in 2011 to raise awareness of the global Black community's tradition of giving. For hundreds of years, African descendants in the United States did not have the same access to capital and resources as the white community, so giving back to the community was a primary means of survival and growth.
For the past decade, Copeland's umbrella organization, Women Invested to Save Earth Fund, has marked August as a month of celebration and renewal of giving to and by African-descent communities.
The month-long event, which has been recognized by the United Nations, kicks off this year on Aug. 3 with virtual and live events in dozens of cities and concludes Aug. 31 with a summit at the Madam Walker Legacy Center in Indianapolis in collaboration with the Women's Philanthropy Institute at Indiana University's Lilly School of Philanthropy.
Copeland, 60, based in Phoenix, earned a doctorate in anthropology from the University of Pennsylvania and has worked in the field for four decades.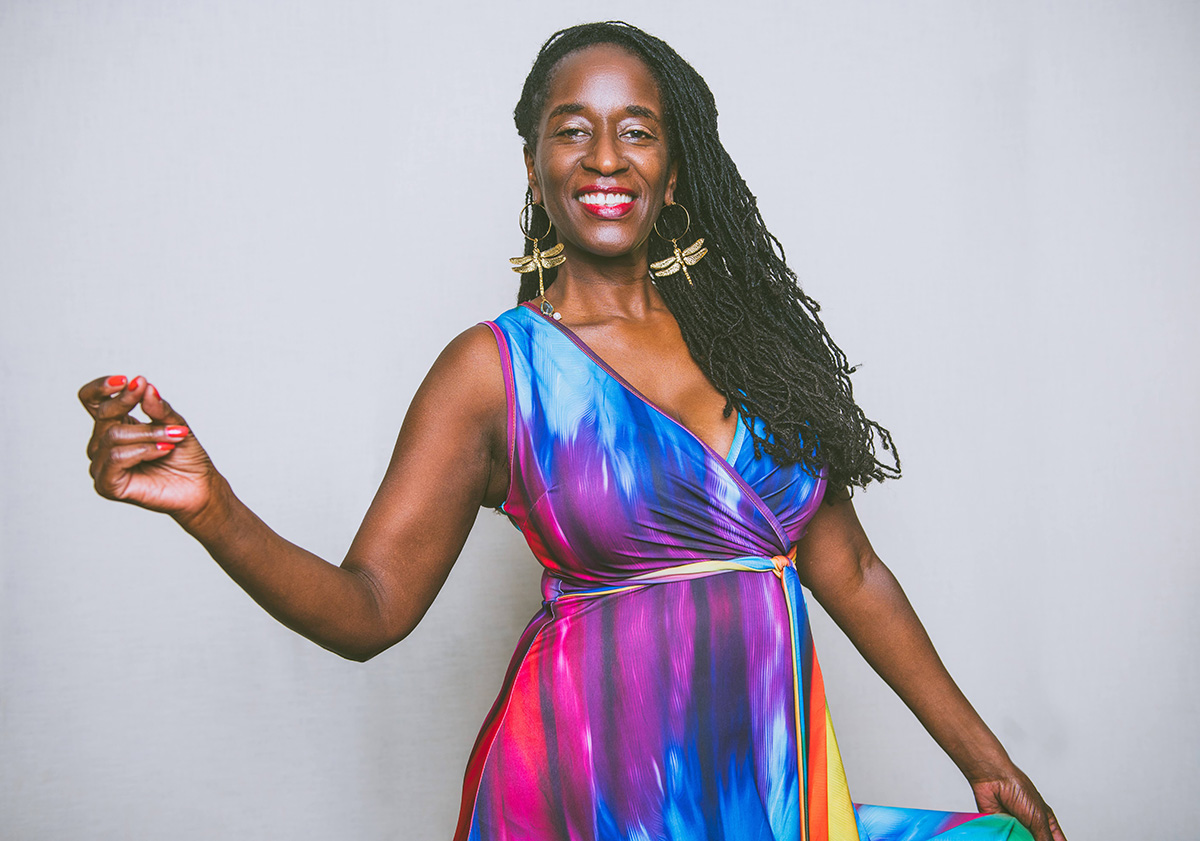 How would you define a philanthropist? Is it a billionaire who likes to give away money?
First of all, "philanthropy" comes from the Greek root that simply means love of humanity. It is the universal impulse to help someone. So, no, you don't need to be a multi-millionaire. You could be giving lunches to kids who are out of school and low-income during the summer. You could be volunteering to tutor someone. We are saying that those are all equally valid acts of giving.
How did you go about establishing Black Philanthropy Month?
About 15 or 20 years ago, I got to a point in my career where I was tired of the field claiming that somehow Black people were the only people on the planet who did not do philanthropy. And at that point, there [had] been at least 15 years' worth of studies done that demonstrated that we give a higher proportion of our income in philanthropy than any other ethnic demographic in the U.S.
I know it was rather bold, [but] I decided we needed a month equivalent to Women's History Month or Black History Month. I shared the idea with several leaders starting in 2001, who thought it was a great idea to get together. We created a precursor to Black Philanthropy Month that really inspired a lot of the work, called the Pan-African Women's Philanthropy Network.
And the purpose of it is to encourage Americans to donate to racial- or social-justice causes?
The purpose of it is to convene Black philanthropists across the world and our allies of all backgrounds. This is not just about America, although the U.S. is certainly part of it. We have 60 countries involved. And a tie that binds us across all the diverse countries and ethnicity is that giving time, talent and treasure is a fundamental component commonality across all Black cultures. So, we are convening the whole world and encouraging continued giving by and for Black people.
Do you publish a list of who gives and who the money goes to?
No. We are really a public-awareness and funding-equity movement. I'm very interested in social justice. But a lot of that money goes to religious causes. It also goes [to] education, health care and civil rights.
And so, we're not telling people how to give. We are saying to them, "Give. Try to give with others if you can, because collective giving can pool resources and can have a greater impact."•
Please enable JavaScript to view this content.