Eight cities and towns in central Indiana are looking to create an economic development group to increase collaboration and the ability to apply for regional grants.
The Central Indiana Regional Development Authority initially would include Anderson, Carmel, Fishers, Indianapolis, McCordsville, Noblesville, Westfield and Zionsville.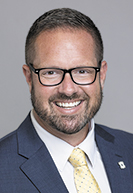 The cities, minus McCordsville and Zionsville, were among the communities located along the White River that came together last year to apply for funding through the $500 million Regional Economic Acceleration and Development Initiative.
"Our real goal right now is to get organized and be prepared with a governance structure," Noblesville Mayor Chris Jensen said. "There isn't really a big, outstanding project that I would say we're going after right now, but we know others that are coming down the pike."
The new RDA will dissolve a previous development authority that included Carmel, Greenwood, Indianapolis and Westfield. It formed in 2015 in an effort to win millions of dollars in state grants for the IndyGo Red Line after the General Assembly approved the formation of RDAs.
Jensen said the RDA likely will add more cities and towns after it forms. He specifically noted Brownsburg, Plainfield and Shelbyville as examples of communities that were in different RDAs when the eight municipalities organized for the Central Indiana RDA.
There are RDAs that currently cover the northern, southern, northeast and southwest regions of the state.
In 2020, Gov. Eric Holcomb signed Senate Enrolled Act 350, which authorized counties and municipalities in the Indianapolis metropolitan area to create a new regional development authority.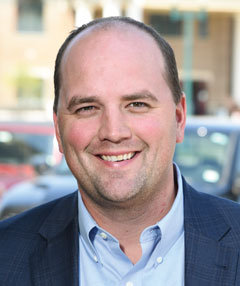 The legislation did not include funding, bonding or taxing authority for the RDA. Jensen said the funding piece will be determined in the future to make sure the RDA is able to hire staff and go after big projects.
Jensen and Fishers Mayor Scott Fadness told IBJ the new RDA would allow cities and towns to work together on grant applications, transportation, infrastructure, health, crime prevention and other issues that that impact communities throughout central Indiana.
Fadness cited the Nickel Plate Trail as an example of a project that spans multiple jurisdictions, and that the region "could have potentially pursued as a grant that has broad impacts beyond one municipality."
Regional leaders said the RDA is an attempt to solidify a regional entity to pursue opportunities like the Indiana Regional Cities Initiative, future READI grants and other state or federal funds.
"We benefit from a coalition of mayors that really work well together, but by creating the infrastructure … we are hopefully creating a foundation that allows future leaders from all over central Indiana to be able to move forward with shared goals and priorities," said Indianapolis Deputy Mayor Taylor Schaffer.
Jensen said the RDA would help central Indiana compete with other regions around the country, including Denver, Minneapolis, Nashville and Columbus, Ohio.
"We have pretty diverse communities in central Indiana that are interested in different topics, and so it will be nice to have a structure in place and folks looking at all those different entities and different grant opportunities that are out there going forward," Jensen said.
The Noblesville City Council and McCordsville Town Council approved the Central Indiana RDA at their most recent meetings. The Carmel and Fishers city councils are scheduled to consider it at their May 16 meetings.
Indianapolis' City-County Council introduced its own proposal on May 2 to withdraw from the old development authority and join the new one. The legislation was driven by Mayor Joe Hogsett's office, said council Policy Director Brandon Herget, and co-sponsored by council President Vop Osili and Majority Leader Maggie Lewis.
"Increasingly, it's no longer Indianapolis versus 91 other counties," Schaffer said. "It really is understanding the unique challenges that happen in urban and suburban cores: in terms of talent attraction, job attraction, shared priorities and shared benefits, but also shared challenges."
"Our ability to work together—our ability to engage with state and federal resources, and state and federal leadership—as one cohesive and collaborative entity, I think, allows us to put our best foot forward as a region," Schaffer added.
Please enable JavaScript to view this content.