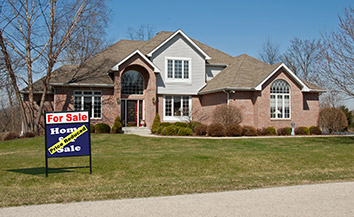 Existing single-family homes in central Indiana remained in heavy demand as 2021 got under way, despite the ongoing escalation of prices and shrinking supply of choices.
Completed sales in the 16-county area jumped from 1,854 in January 2020 to 2,042 last month—an increase of 10.1%, according to the latest data from the MIBOR Realtor Association.
The monthly sales increase was the seventh in a row.
The median price for homes sold in January rose 16.2%, to $212,000, compared with $182,500 in January 2020.
The active inventory in January dropped a whopping 57%, to 1,908 houses, on a year-over-year basis
New listings were down 8.9% on a year-over-year basis, to 2,362, but up 13.7% from December.
Marion County
In Marion County—the most active market in central Indiana—closed sales in January rose 8.6%, to 848.
The median sales price in the county rose 18.6%, to $185,000. New listings were flat, at 1,003. The inventory of available single-family detached houses plummeted 45.8%, to 872.
Other area counties
In Hamilton County, sales dropped 3.6%, to 320, in January. The median sales price rose 6%, to $335,750. The inventory of houses fell 65%, to 298.
In Hendricks County, sales increased 12.1%, to 158, and the median sales price increased 5.6%, to $241,750.
In Johnson County, sales rose 8.6%, to 151, and the median sales price rose 21.1%, to $228,500.
Sales in Boone County were up 1.5 % last month, to 68, while the median price of a home rose 35.1%, to $297,000.
Hancock County sales were up 19%, to 75, and the median price rose 8.6%, to $219,000.
Sales were up 16.3% in Madison County last month, to 114. The median sales price increased 23.3%, to $146,750.
Morgan County sales increased 19.6%, to 61, and the median sales price rose 9.6%, to $189,000.
Shelby County saw 29 closed home sales last month, up from 22 in January 2020. The median price rose 24.3%, to $155,000.
National numbers
Nationally, existing U.S. home sales rose 0.6% in January from the previous month to a seasonally-adjusted rate of 6.69 million annualized units, the National Association of Realtors said. Sales jumped 23.7% from a year earlier. It was the strongest sales pace since October and the second highest since 2006.
Home prices also rose. The U.S. median home price was $303,900 in January, an increase of 14.1% from a year earlier. Prices increased in every region of the country.
The red-hot housing market has left the number of available properties for sale at record lows. The dearth of homes for sale has been the main driver of home prices.
"Sales easily could have been even 20% higher if there had been more inventory and more choices," said Lawrence Yun, NAR's chief economist.
At the end of January, there were an all-time low 1.04 million homes for sale nationally, down 1.9% from December and 26% from January 2020, NAR said. At the current sales pace, that amounts to a 1.9 months' supply, down from a 3.1 months' supply in January 2020.
Underscoring how competitive the housing market was last month, 71% of homes sold in January had been on the market for less than a month. And properties were typically snapped up in 21 days for the fifth straight month, NAR said.
Please enable JavaScript to view this content.