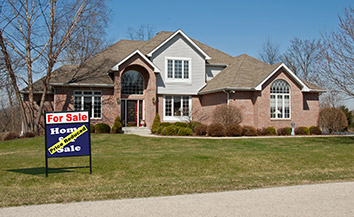 Existing homes continued to sell rapidly in central Indiana in May despite higher prices and fewer choices.
Completed sales of single-family homes in the 16-county area jumped from 2,770 in May 2020 to 3,386 last month—an increase of 22.2%, according to the latest data from the MIBOR Realtor Association.
The sales increase was the 10th in the past 11 months. On a year-to-date basis, closed sales are up 10.9% so far this year, to 13,666, compared with 12,320 in the first five months of 2020.
The median price for homes sold in the area last month rose 18.6%, to $255,000, compared with $215,000 in May 2020.
Homeowners in May, on average, got 101.5% of their asking prices, up from 100.6% in April and 97.9% in May 2020.
The active inventory in April dropped 52.6%, to 1,704 houses, on a year-over-year basis.
New listings were up 1.7% on a year-over-year basis, from 3,823 to 3,889, however, they fell 4.4% from April's number.
The average number of days that homes spent on the market fell from 37 days in May 2020 to just 15 days last month, a decline of 59.5%.
Marion County
In Marion County—the most active market in central Indiana—closed sales in May rose 21.7%, to 1,288.
The median sales price in the county rose 16%, to $210,000. New listings increased 9%, from 1,407 in May 2020 to 1,533 last month. The active inventory of available single-family homes plunged 39.7%, to 780.
Other area counties
In Hamilton County, sales were up 22.4%, to 667, in May. The median sales price rose 16.7%, to $370,000. The inventory of houses fell 72.7%, to 220.
In Hendricks County, sales rose 16.8%, to 271, and the median sales price increased 17.2%, to $280,000.
In Johnson County, sales increased 17.9%, to 263, and the median sales price rose 26.6%, to $272,190.
Sales in Boone County ticked down 4% last month, to 120, while the median price of a home escalated 1.4%, to $334,720.
Hancock County sales were up 52.5%, to 154, and the median price rose 24%, to $266,628.
Sales rose 35.2% in Madison County last month, to 165. The median sales price increased 21.2%, to $156,100.
Morgan County sales decrease 11.5%, to 85, and the median sales price rose 7.5%, to $215,000.
Shelby County saw 46 closed home sales last month, the same as in May 2020. The median price rose 15.2%, to $166,500.
Please enable JavaScript to view this content.