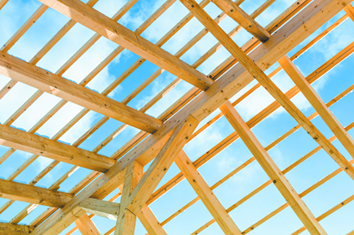 Central Indiana homebuilders finished 2021 with a strong December, completing their busiest year since 2005.
Builders in the nine-county Indianapolis area filed 832 single-family building permits during the month, up 6% from December 2020, marking the 21st time in the last 25 months that filings have risen on a year-over-year basis.
Area builders made a total of 10,430 permit filings in 2020, more than any single year since 2005, when 13,202 permits were filed. Filings were up 20% over last year's pace.
Every area county except Marion saw a year-over-year increase in permit numbers during 2021.
"Despite lumber tariffs, supply chain issues, labor shortages and other challenges, our builders remained strong and resilient, and the industry saw record growth in 2021," Steve Lains, CEO of the Builders Association of Greater Indianapolis, said  in written remarks. "This momentum has continued into January, and we expect to see this growth well into 2022."
County numbers
– Marion County experienced a 2% year-over-year decline in permits, from 1,348 in 2020 to 1,321 in 2021. The county saw a slow December, with year-over-year filings dropping from 102 to 53, a decline of 48%
– Hamilton County saw 268 filings last month, a decrease of 6%. Total-year filings spiked 28%, to 3,344.
– Hendricks County's numbers were up2% in December, to 92. Total-year filings rose 8%, to 1,,479.
– Hancock County saw December permits jump 159%, to 68. Total-year filings jumped 47%, to 1,235.
– Johnson County saw a 57% decrease last month, to 50. Total-year filings increased 6%, to 1,015.
– Filings rose 27% in Boone County last month, to 71. Total-year filings were up 21%, to 798.
– Madison County filings increased 114% in December, to 92. Total-year filings rose 44%, to 679.
– Morgan County filings ticked up from 20 to 22 in December, and increased 31% on the year, to 398.
– Filings dipped from nine to eight in Shelby County during the month and were up 42% on the year, to 161.
Please enable JavaScript to view this content.